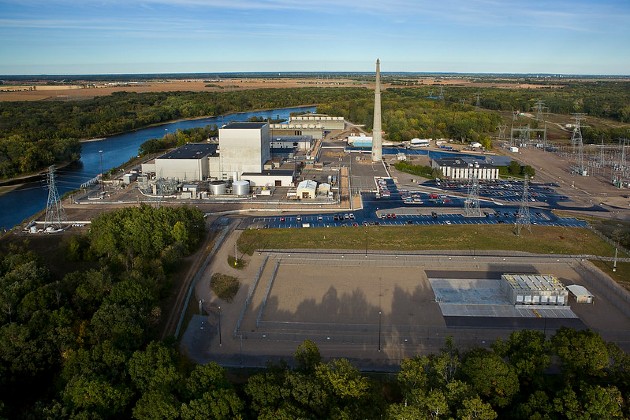 Should the NRC approve the application for docketing, Monticello will join nine other units currently under SLR review: North Anna-1 and -2; Oconee-1, -2, and -3; Point Beach-1 and -2; and St. Lucie-1 and -2.
The NRC approved Monticello's initial license renewal in November 2006, allowing the reactor to operate for 20 years beyond its original license-expiration date of September 2010. A second extension would permit the facility to generate electricity into September 2050.
Currently, Xcel plans to keep Monticello in service to 2040.
What they're saying: "Our nuclear plants deliver the always-on electricity our customers depend on through the summer's heat and winter's cold," noted Chris Clark, president of Xcel Energy–Minnesota, North Dakota, and South Dakota. "Today they generate about half of the carbon-free energy we provide to our upper-Midwest customers. By applying to continue operations at the Monticello plant, we are renewing our investment and commitment to Monticello and the surrounding region."
Background: Monticello, a 671-MWe General Electric–suppled boiling water reactor situated along the Mississippi River in Monticello, Minn., achieved first criticality in December 1970 and began its commercial operation in June 1971. According to Nuclear News' 2022 capacity factor survey, the unit's 2019–2021 capacity factor exceeded 90 percent.
Northern States Power also operates Minnesota's other nuclear power plant, Prairie Island. Located in Red Wing, Minn., Prairie Island houses two 550-MWe Westinghouse–supplied pressurized water reactors.
In case you missed it: In a major change to its SLR process, the NRC in February 2022 ruled that reviews of SLR applications must rely on a more extensive environmental analysis than that provided by the agency's generic environmental impact statement for license renewal of nuclear plants (GEIS). According to the ruling, the GEIS, properly understood, does not cover the SLR period.
As a result, the expiration dates of the operating licenses for Florida Power & Light's Turkey Point and Constellation Energy's Peach Bottom were pulled back 20 years to the 2030s—the expiration dates of their initial license renewals—despite having been approved for SLR in 2019 and 2020, respectively. Also affected by the decision are units currently under SLR review—the North Anna, Oconee, Point Beach, and St. Lucie units.
A separate commission decision, however, provided an option for license holders to provide additional environmental information on a site-specific basis instead of waiting for NRC staff to revise the GEIS and complete a related rulemaking.