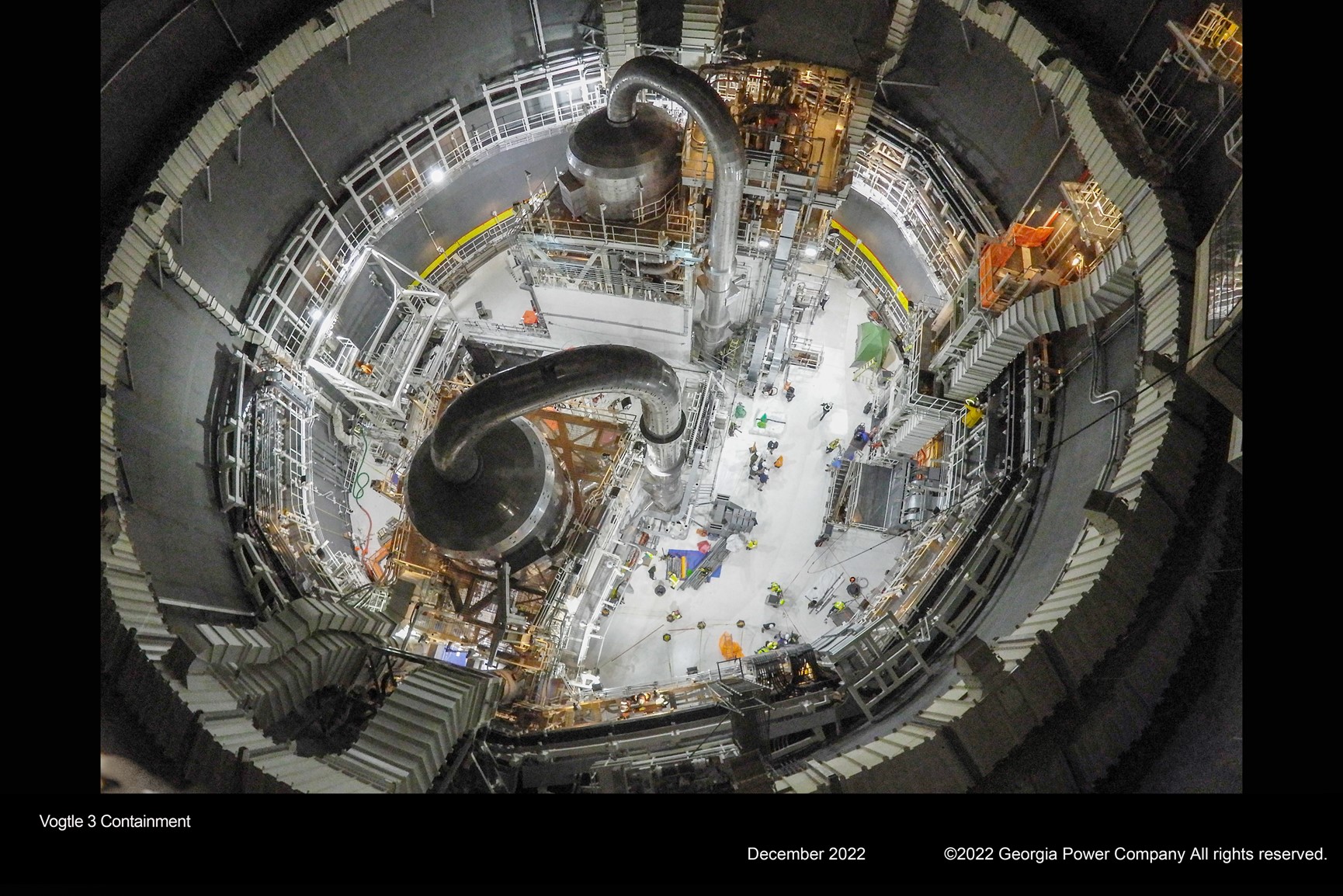 Southern Company subsidiary Georgia Power on January 11 announced yet another delay to the startup of the Unit 3 reactor at the Vogtle nuclear power plant. It's the latest in a long series of delays to the two-unit construction project at the Waynesboro, Ga., site. (Vogtle-3 was initially supposed to enter service in 2016.)
During preoperational testing for the unit, plant operator Southern Nuclear identified "vibrations associated with certain piping within the cooling system," according to a January 11 filing by Southern Company and Georgia Power with the Securities and Exchange Commission.
Southern Nuclear is in the process of "remediating" the problem and intends to file a license amendment request with the Nuclear Regulatory Commission to "help expedite the remediation," the filing said.
Better late than never: As a result of this issue, Vogtle-3 is now projected to achieve initial criticality in February and enter service in April, one month later than previously scheduled.
The cost: "Extension of the in-service date for Unit 3 beyond the first quarter 2023 is estimated to result in additional base capital costs for Georgia Power of up to $15 million pre-tax per month," the filing stated, "as well as the related allowance for funds used during construction and any additional related construction, support resources, or testing costs."
According to a Wednesday Associated Press report, "the delay will cost Georgia Power and other co-owners at least $30 million."
In case you missed it: Early last August, the NRC authorized Southern Nuclear to load fuel and begin operation at Vogtle 3—the first reactor to reach that point in the agency's combined license process. (Prior to 1989, reactors were licensed under a two-step process, requiring both a construction permit and an operating license.) In mid-October, Georgia Power announced that Vogtle-3 fuel loading had begun.
Also, cold hydro testing at Vogtle-4 was completed in early December. Cold hydro testing is required to support the last major test remaining for the reactor, hot functional testing, which is currently expected to commence by the end of the first quarter of this year.