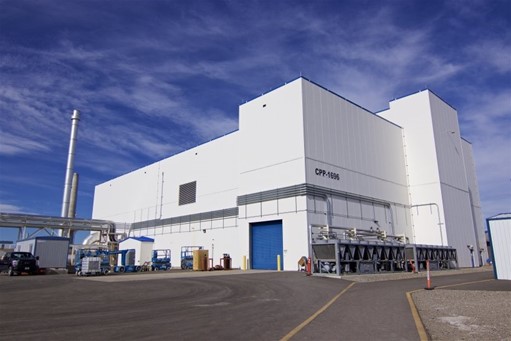 The Department of Energy's Office of Environmental Management (EM) said that the Integrated Waste Treatment Unit (IWTU), the radioactive liquid waste treatment facility at the Idaho National Laboratory Site, began its final heat-up in December prior to initiating radiological operations, planned for early this year.
IWTU crews were to follow a prescribed incremental process as the facility transitions from simulant to sodium-bearing waste (SBW), according to EM.
The preparations: In the run-up to starting radiological operations, the IWTU operations crew will coordinate with New Waste Calcining Facility (NWCF) operations personnel to pump SBW from NWCF tanks to the IWTU waste feed tank, where it will be blended with simulant to achieve the desired blend ratio.
Until May 2000, the NWCF was responsible for converting high-level radioactive liquid waste from the Idaho Nuclear Technology and Engineering Center in a process called calcining. The infrastructure from that former operation—such as waste transfer lines and holding tanks—remains and will be used for IWTU waste treatment.
The recipe: The initial desired blend ratio will be 10 percent SBW and 90 percent nonradioactive simulant. IWTU operations will continue to process this blended mixture for approximately 30 days to allow the IWTU radiation protection crew to perform thorough radiation protection surveys to evaluate the radiological conditions throughout the facility, EM said.
After the evaluation of radiological conditions during processing of 10 percent SBW, the IWTU will process a blended mix of 50 percent SBW and 50 percent simulant. The enhanced radiological evaluations will be repeated until the IWTU is operating with 100 percent SBW. Treatment of the SBW is expected to take three to seven years to complete.
The history: The IWTU was constructed from 2007 to 2011 to convert 900,000 gallons of liquid SBW from three nearby underground storage tanks to a dried, granular solid using a steam-reforming process. The dried product will be transferred to stainless-steel canisters and then concrete vaults for monitored storage.
Following waste treatment, the tanks will be cleaned, grouted, and closed under federal and state regulations before the area is capped.