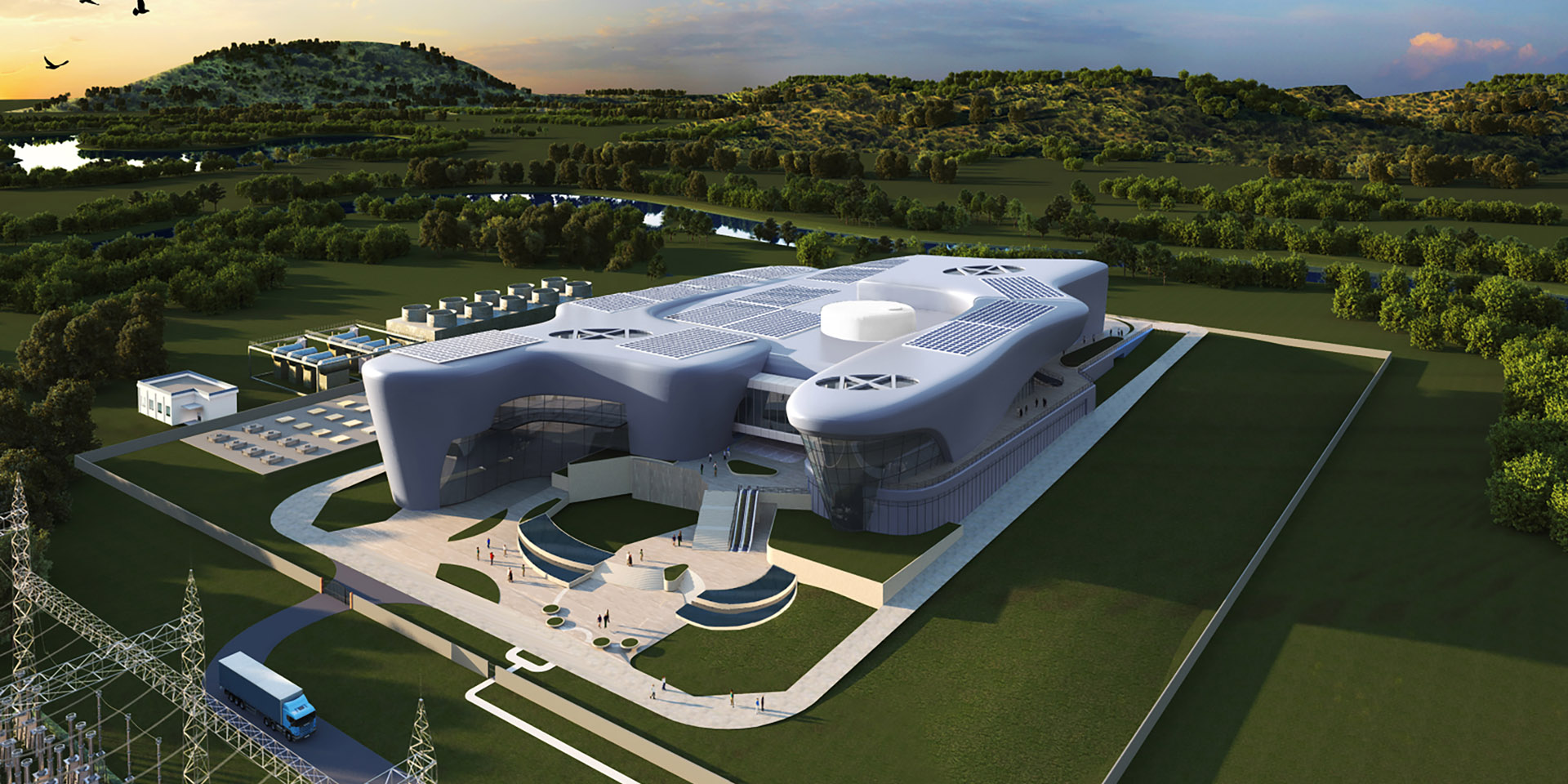 Small modular reactor developers Holtec International and GE Hitachi Nuclear Energy (GEH) are both looking to the United Kingdom as a prime location for deployment of their units—the SMR-160 and BWRX-300, respectively.
On December 19, Holtec Britain announced that it is poised to enter the United Kingdom's generic design assessment (GDA) process for the SMR-160 early in 2023, enabling the start of construction of the first U.K. unit as soon as 2028. (The GDA, developed by the Office for Nuclear Regulation and the Environment Agency, gauges the safety, security, and environmental protection aspects of a nuclear plant design. Successfully completing the assessment culminates in a design acceptance confirmation from ONR and a statement of design acceptability from the Environment Agency.)
In its announcement, Holtec noted that it "has assembled a group of qualified domestic British companies with complementary core competencies along with Team Holtec's global alliance partners, Mitsubishi Electric (Kobe, Japan) and Hyundai Engineering and Construction Company (Seoul, Korea)," and it "intends to deploy 32 units (totaling some 5.1 GW) in serial production by 2050."
The following day, GEH announced that it had submitted a GDA entry application for the BWRX-300 to the Department for Business, Energy and Industrial Strategy, adding that the company was assisted in the effort by Jacobs UK Ltd., "which has supported licensing applications for new nuclear power plant projects in the U.K. since 2007, drawing on its deep understanding of the GDA process and site-specific regulatory requirements."
C-suite statements: Richard M. Springman, Holtec's senior vice president of international projects, said that he considers the United Kingdom to be at an inflection point "as it navigates its transition to clean energy, with nuclear energy serving as a critical component. The decisions made today will impact how future generations in the U.K. will live and work and the vitality of the nation's economy as a whole. I believe we will need multiple, complementary nuclear power plant designs based on proven PWR reactor technology already in the United Kingdom to assure carbon-free energy security 10 years from now; and we have to start now."
Sean Sexstone, GEH's executive vice president for advanced nuclear, commented, "We believe the BWRX-300 is the ideal technology to help the U.K. meet its decarbonization and energy security goals. Regulatory agencies in Canada and the U.S. are collaborating on their licensing review of the BWRX-300. Through the GDA process, we look forward to engaging U.K. regulators and enabling collaboration with their global counterparts."
Background: The British government last April announced a new energy strategy, which included accelerating the deployment of new nuclear to help the nation reach its net-zero-by-2050 decarbonization goal. With an aim toward boosting nuclear's dwindling share of U.K. electricity generation (five of the six remaining operating plants will be closed within the decade), the government envisions up to 24 GW from nuclear by 2050—about three times the current reactor fleet's output and representing up to 25 percent of Britain's projected 2050 electricity demand.