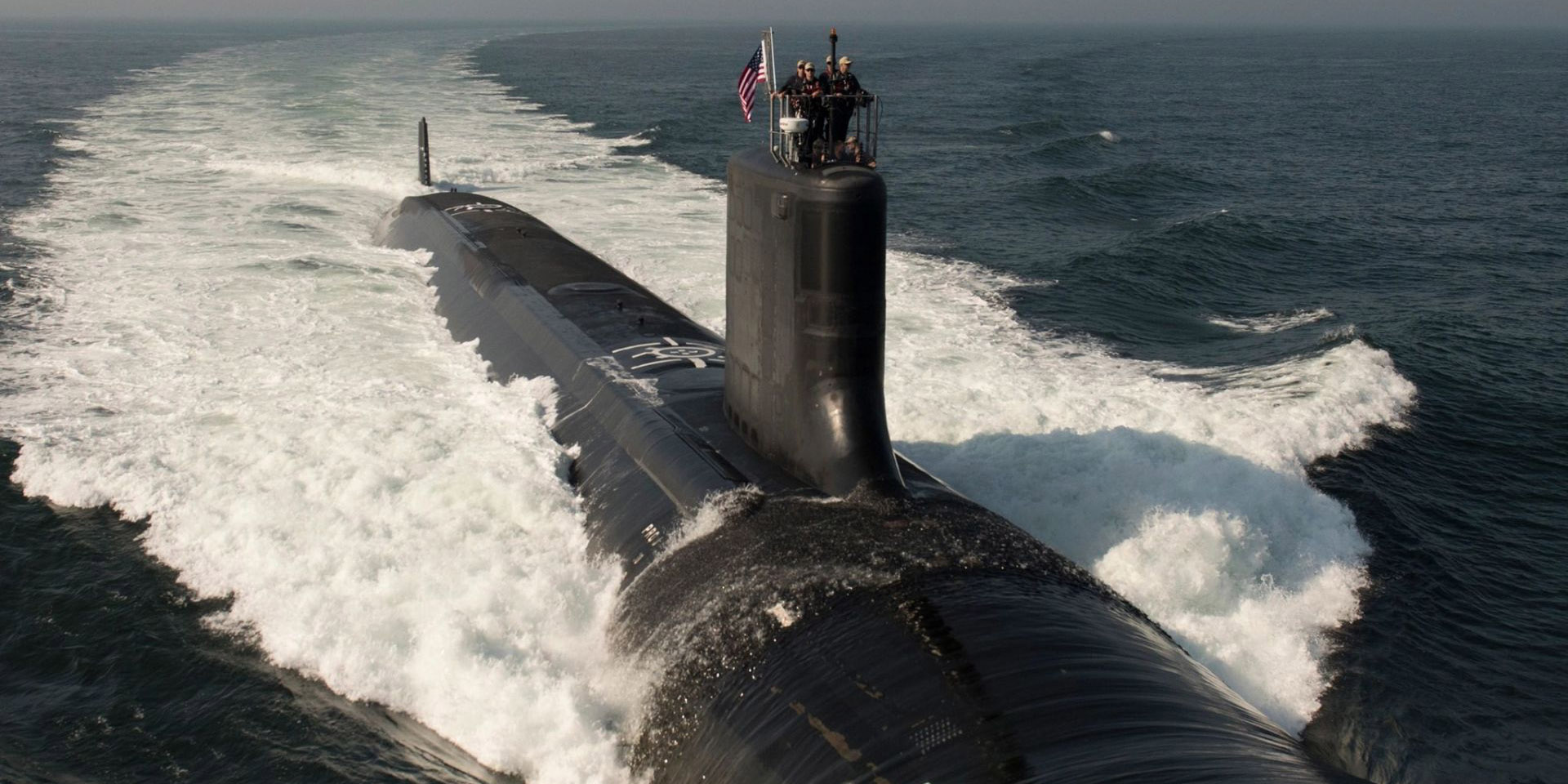 NBC Chicago featured a story last week about a visit to the Windy City by the commander and crew of the USS Hyman G. Rickover (SSN-795), the navy's newest nuclear submarine. The submarine was christened in July 2021 and is currently undergoing trials out of Naval Submarine Base New London in Groton, Conn., before its expected commissioning in 2023. Reporter Charlie Wojciechowski described the sailors' meetings with students from Chicago's Rickover Naval Academy, along with the sailors' visits to the Museum of Science and Industry and other city landmarks. He also interviewed Commander Matthew H. Beach.
Strengthening bonds: Cdr. Beach told Wojciechowski that the submarine brought 14 sailors to Chicago because "the Rickover has a strong tie to the city of Chicago. Admiral Hyman G. Rickover is a famous Chicagoan. In fact, we're here today at the Hyman G. Rickover Naval Academy, named after him, to help strengthen those bonds between my sailors and some of the amazing students here."
During their first day in Chicago, Beach and his crew watched Academy cadets conduct experiments. The crew also answered questions from the cadets about life onboard a nuclear submarine. Beach said that the time with the cadets "really resonates with our sailors, and they're going to have an opportunity to engage with the students throughout the next couple of days in some of their classes."
Father of nuclear navy: Admiral Rickover emigrated to Chicago from his native Poland when he was just six years old. "In the navy, he quickly became known as an innovator," said Wojciechowski of the future admiral, who became known as the father of the nuclear navy.
Beach added, "He spearheaded the program back in the early '50s that started with the USS Nautilus in 1955, the first nuclear-powered submarine, a submarine that [traversed] the North Pole."
Following footsteps: According to Wojciechowski, "The navy is packing its latest technology into the second submarine to be named after the admiral, and the captain of the boat is hopeful these students will want to follow in Rickover's footsteps."
Beach concluded, "I may be trying to recruit a couple of them to join not just the submarine force, but to come join the Rickover as well."