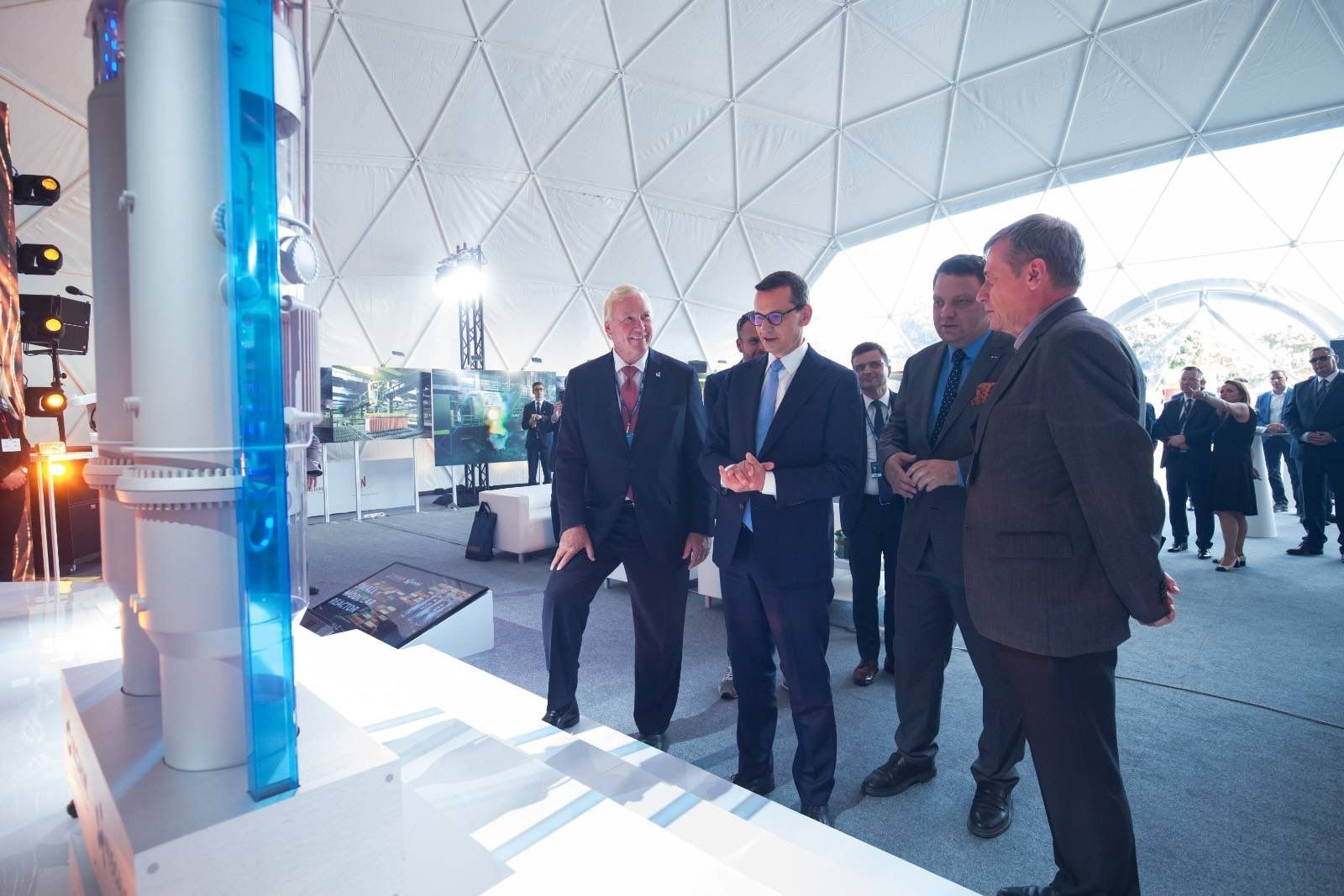 Portland, Ore.–based NuScale Power and KGHM Polska Miedź S.A. have signed the first task order and a statement of commencement to begin work under an agreement signed in February to initiate deployment in Poland of NuScale's small modular reactor technology, the American firm announced this week. The task order was inked September 7 at the 31st Economic Forum, held September 6–8 in Karpacz, Poland.
KGHM is a multinational based in Poland that is involved with copper and silver production, employing some 34,000 people around the world. Last year, the company signed a memorandum of understanding with NuScale to explore SMR commercialization and deployment in the Central European state.
Under this month's task order, NuScale will continue to support KGHM's application to Poland's National Atomic Energy Agency (NAEA) for the evaluation of NuScale's SMR technology, through such activities as drafting additional preliminary safety analysis reports and coordinating with the NAEA, according to NuScale's announcement.
KGHM's application, filed with the NAEA July 8, is Poland's first application regarding SMR deployment.
Signer's language: "This agreement marks a significant milestone in NuScale and KGHM's partnership history, making KGHM and Poland leaders in the race to rapidly decrease emissions worldwide," said John Hopkins, NuScale's president and chief executive officer. "NuScale is proud to partner with KGHM, an experienced innovation leader, and we are excited to work together to bring forth the next era of advanced clean energy deployment and confront the climate crisis."
Meanwhile: Also at last week's Economic Forum, KGHM signed a 36-month, nonbinding MOU with Romania's Nuclearelectrica—operator of the two-unit Cernavoda plant—for the development of NuScale SMR projects. According to a KGHM announcement, the MOU involves a comprehensive approach to all project activities, from site selection to decommissioning.
"As two of the first countries to join the drive for energy independence with one of the most advanced nuclear energy technologies, NuScale's innovative small modular reactor technology, Romania and Poland will strengthen their energy security with a secure, stable, affordable, and clean source of energy while achieving their decarbonization goals," the announcement stated. "The project that both Romania and Poland will develop, in cooperation with NuScale, will have six modules, each with an installed capacity of 77 MWe, 462 MWe in total, and will generate 193 permanent jobs in the plant, 1,500 construction jobs, 2,300 production jobs, and will help Romania avoid the release of 4 million tons of CO2 per year into the atmosphere."