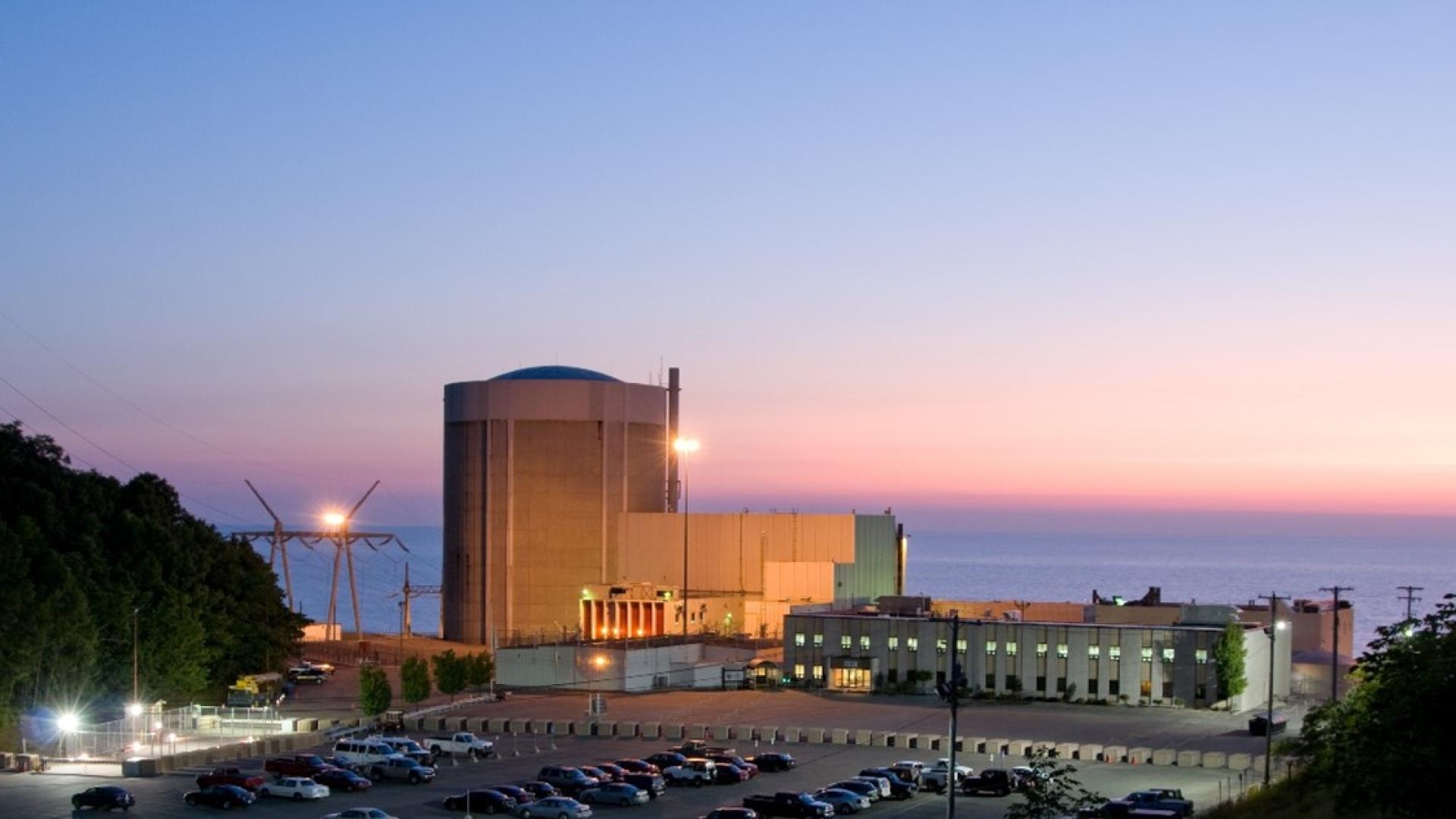 Maybe hold off commenting on those Palisades decommissioning plans for now: Michigan Gov. Gretchen Whitmer last Friday penned a letter to energy secretary Jennifer Granholm pledging state support for a Holtec International plan to restart the recently shuttered Palisades nuclear plant in Covert, Mich. It was Whitmer's second letter to the Department of Energy head expressing support for Palisades and touting its value to the state.
According to a press release from Whitmer's office on the governor's latest missive, Holtec on July 5 applied for funds under the DOE's Civil Nuclear Credit Program to reopen the plant.
The $6 billion CNC Program—intended to support reactors at risk of permanent shutdown due to economic factors—was included in the Infrastructure Investment and Jobs Act, the $1.2 trillion bipartisan measure signed by President Biden last November, in recognition of the current fleet's importance to the environment and local economies.
From Whitmer: "Keeping Palisades open is a top priority for the state of Michigan," Whitmer wrote. "In my previous letter, I said it would take creative and optimistic thinking to get it done. Thankfully, after months of hard work and collaboration, I am proud to support Holtec International's application for the Civil Nuclear Credit and Loan Program Office for Palisades Nuclear Facility.
"With your support, Holtec plans to repower and reopen the Palisades, a union plant in southwest Michigan that employs 600 workers making an average of $117,845; supports over 1,100 regional jobs; generates $363 million in annual regional economic development; and produces more than 800 megawatts of reliable, clean power. Keeping Palisades open is critical for Michigan's competitiveness and future economic development opportunities."
Whitmer also stressed that "Michigan remains committed to supporting Holtec's efforts at Palisades" and that her administration is prepared "to do our part should [Holtec] receive funding through the CNC Program, including identifying state funding and facilitating a power purchase agreement."
From Holtec: "We applaud Gov. Whitmer for her leadership in recognizing the vital importance of Palisades to Michigan's clean energy future as a source of safe and reliable carbon-free electricity," said Kris Singh, president and chief executive officer of Holtec International, in the release. "The governor and her team have been instrumental in supporting this historic opportunity for southwest Michigan and the country. We look forward to continuing to work with the administration as well as our federal, state, and community partners to make this hope a reality."
Context: Palisades' 777-MWe pressurized water reactor was removed from service on May 20 by Entergy, then owner and operator of the facility, 11 days prior to its scheduled May 31 retirement date. (In a press release, Entergy said that control room operators had "made the conservative decision to shut down the plant early due to the performance of a control rod drive seal.")
In June, Holtec completed its acquisition of the site, with a company subsidiary, Holtec Decommissioning International, serving as license holder and prime decommissioning contractor. The Palisades sale completed Entergy's long-planned exit from the nuclear merchant power business and followed the closure and sale of the Vermont Yankee, Pilgrim, and Indian Point plants and the sale of FitzPatrick.