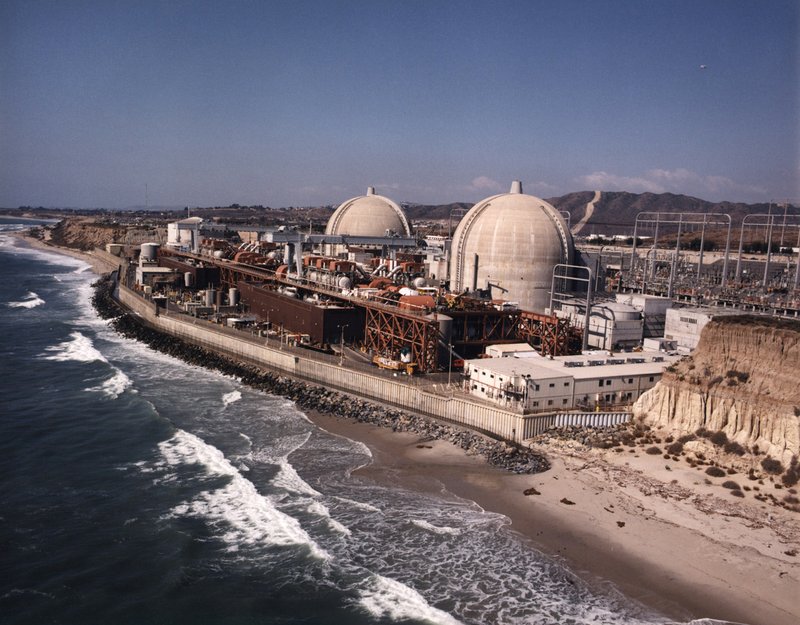 The San Onofre Nuclear Generating Station (SONGS) recently shared a few videos on its YouTube channel, showing recent progress Southern California Edison has made in dismantling the plant's turbine building. Decommissioning of the nuclear power plant, which permanently ceased operations in 2013, is being conducted by SONGS Decommissioning Solutions, a joint venture of EnergySolutions and AECOM.
Unit 2 work: The first video, posted in early August, shows time-lapse footage of the dismantlement of the Unit 2 turbine building following the removal of the turbines and supporting structures.
With days of effort compressed in just under two minutes, the video shows a team of heavy equipment excavators eat away at the building's concrete and steel structure, expertly sorting the dismantled material.
With much of the Unit 2 turbine building dismantled, the building's gantry crane was no longer needed and was slated for demolition. It was determined that because of the size and weight of the crane, the best way to remove it was to pull it off the edge of the building, as shown in the second video posted on August 19.
Using rubble from earlier demolition work, crews built a berm at the building edge to act as a landing pad for the crane's dramatic 72-foot drop to the ground.