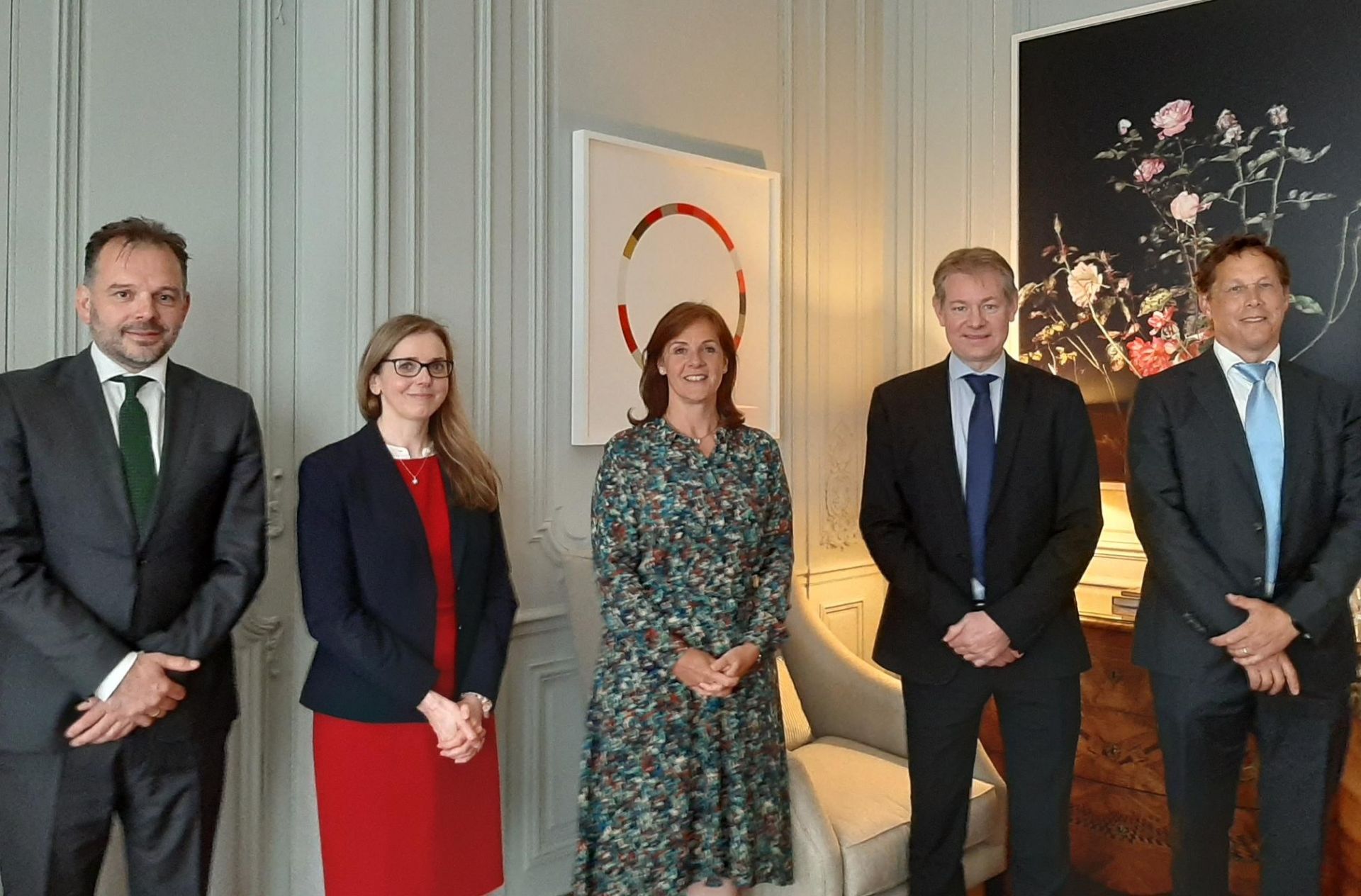 The United Kingdom's Rolls-Royce SMR has signed an exclusive agreement with ULC-Energy—a Dutch nuclear development company established in 2021—to deploy small modular reactor stations in the Netherlands. (ULC stands for Ultra Low Carbon.)
Ninety percent of the Rolls-Royce SMR unit is built in factory conditions, limiting on-site activity primarily to the assembly of prefabricated, pretested modules—a process that reduces project risk and has the potential to shorten build schedules, according to an August 25 press release.
Signers' language: "This is an important and exciting step forward toward deploying Rolls-Royce SMRs in the Netherlands," said Tom Samson, the U.K. firm's chief executive officer. "Working under the agreement with ULC-Energy, as a developer who will deploy our technology, we will pursue a range of opportunities to provide affordable low-carbon energy for domestic and industrial uses."
Dirk Rabelink, ULC-Energy's founder and CEO, noted, "Challenging energy market conditions, particularly in Western Europe, have clarified the importance of having reliable and affordable energy systems. The Dutch government believes that nuclear can and should play a meaningful role in the Netherlands. The Rolls-Royce SMR is ideally suited for the Dutch market. At 470 MW, and with a capacity factor [greater than] 95 percent, each unit makes a meaningful difference and can be deployed efficiently to either supply power to the grid or supply power and heat to dedicated industrial users."
In case you missed it: In March of this year, the U.K. government's Department for Business, Energy, and Industrial Strategy (BEIS) asked regulators—including the U.K. Office for Nuclear Regulation (ONR), the Environment Agency, and Natural Resources Wales—to begin a generic design assessment (GDA) of Rolls-Royce SMR's 470-MWe SMR design.
The request was made after BEIS conducted a readiness review of the company's GDA application, submitted in November 2021. That review, ONR said in a March 7 announcement, "concluded that the design is ready to enter the GDA process." ONR added that the GDA "will begin once the necessary arrangement around timescales and resources have been put in place." (A GDA is performed to gauge the safety, security, and environmental protection aspects of a nuclear plant design. Successfully completing the assessment culminates in a design acceptance confirmation from ONR and a statement of design acceptability from the Environment Agency.)
Also, Rolls-Royce SMR last month announced a list of six potential sites for its first SMR factory. According to the company's announcement, the factory—the largest and most complex of three such facilities envisioned—will manufacture the SMR vessels. The other two factories will manufacture civil modules, as well as mechanical, electrical, and plumbing modules.
Chosen from over 100 submissions, the shortlisted sites are Carlisle in Cumbria, Deeside in Wales, Ferrybridge in West Yorkshire, Richmond in North Yorkshire, Stallingborough in Lincolnshire, and Sunderland in Tyne and Wear.