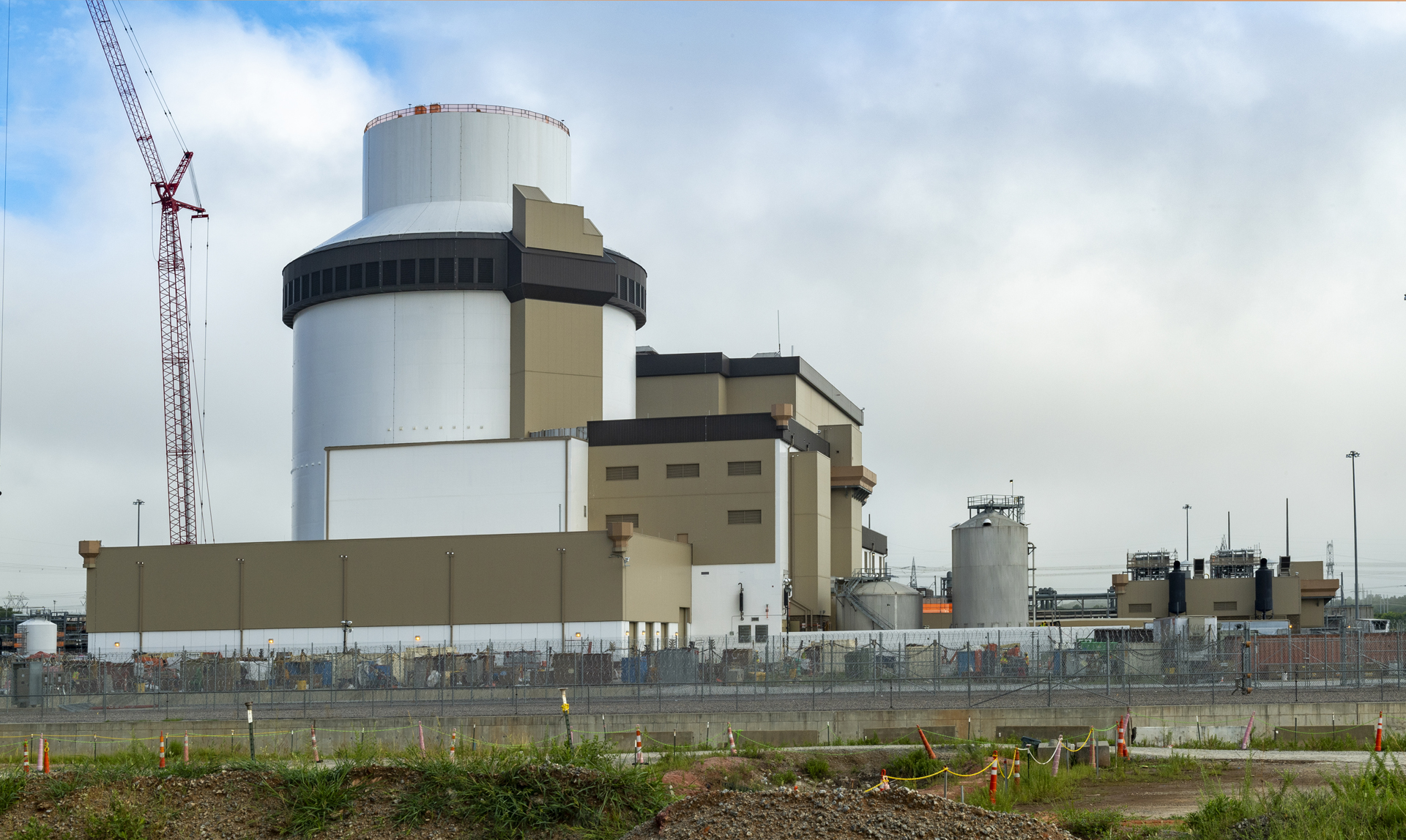 The Nuclear Regulatory Commission has authorized Vogtle plant operator Southern Nuclear to load fuel and begin operation at Unit 3—the first reactor to reach this point in the agency's combined license process. (Prior to 1989, reactors were licensed under a two-step process, requiring both a construction permit and an operating license.)
The authorization came yesterday via an NRC letter to Southern Nuclear verifying that all 398 inspections, tests, analyses, and acceptance criteria (ITAACs) for Vogtle-3 have been met—a prerequisite for fuel loading to commence. The company on July 29 submitted its notification of ITAAC completion.
Vogtle-3 now moves out of the NRC's construction reactor oversight program and into its operating reactor oversight process. Vogtle-4 remains under construction at the Waynesboro, Ga., site.
What they're saying: "This is the first time we've authorized a reactor's initial startup through our Part 52 licensing process," noted Andrea Veil, director of the NRC's Office of Nuclear Reactor Regulation. "Before authorization, we independently verified that Vogtle Unit 3 has been properly built and will protect public health and safety when it transitions to operation. Our resident inspectors at Vogtle will keep a close eye on Unit 3 as the fuel load and startup testing move forward. We're focused on safety so the country can use Vogtle's additional carbon-free electricity. We will maintain this focus as we license the next generation of new reactors."
Chris Womack, Georgia Power's chairman, president, and chief executive officer, said that the NRC's finding "helps ensure we have met our commitment to building Vogtle-3 and -4 with the highest safety and quality standards," adding that the units "remain a strong long-term investment for this state, and, once operating, are expected to provide customers with a reliable and resilient, clean, emission-free source of energy for the next 60 to 80 years."
In case you missed it: In a July 28 second-quarter earnings call, Southern Company announced an increase of $52 million in Georgia Power's share of the Vogtle construction project's capital cost.
Southern also provided the call's listeners with slightly revised projected in-service dates for Vogtle-3 and -4: the first and fourth quarters of 2023, respectively. (During its fourth-quarter 2021 earnings call in February, Southern had provided a two-quarter range for each unit's in-service date: the fourth quarter 2022 or first quarter 2023 for Vogtle-3 and the third or fourth quarter 2023 for Vogtle-4.)