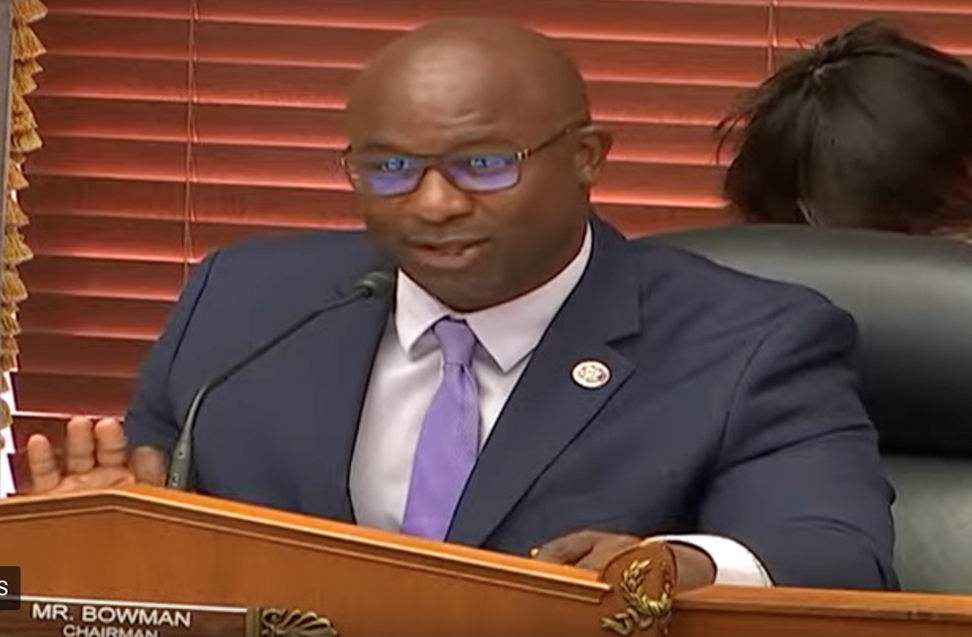 The House Science, Space, and Technology Subcommittee on Energy held a hearing last week to evaluate the Department of Energy's approach to research and development on new strategies and technologies to support the nuclear waste cleanup mission of its Office of Environmental Management (EM).
Expert witnesses who testified at the hearing "Nuclear Waste Cleanup: Research and Development Opportunities for the Department of Energy's Office of Environmental Management" included William "Ike" White, EM senior advisor; Vahid Majidi, executive vice president and director of Savannah River National Laboratory; Nathan Anderson, director of natural resources and environment, Government Accountability Office; and John Plodinec of the National Academies of Science, Engineering, and Medicine.
Hearing summary: The subcommittee focused on the need to find scientific solutions for the high cost and slow pace of cleanup activities, with members of Congress highlighting the inefficiency and delayed timelines for cleanup sites like Hanford in Washington state.
Subcommittee members asked the hearing witnesses about the types of technology that would be needed to improve efficiency. Witnesses said decontamination sites should make more use of robotics, which would eliminate significant health risks for workers, and that some materials needed for clean energy technology can be found in our waste streams.
The following are a few highlights from the hearing.
Rep. Bowman: In his opening statement, Rep. Jamaal Bowman (D., N.Y.), chairman of the Subcommittee on Energy, stated that targeted research and development can achieve cleanup faster and at a lower cost. He discussed how some nuclear waste has been around for 60 years, the majority of which is from government-sponsored weapons production. Bowman noted that the country, however, has moved toward peaceful uses of nuclear, such as nuclear energy, and the nation must look for opportunities for improvement in its cleanup enterprise and examine innovative technology to assist the relevant agencies.
Rep. Weber: Ranking member Rep. Randy Weber (R., Texas) said in his opening statement that EM has been tasked with managing the environmental legacy of the Cold War, including decades of weapons testing and government research, and that the office needs to decommission contaminated buildings. He noted that, to date, EM has completed the cleanup of 92 of 107 sites. The estimated cost of cleanup, however, has more than doubled, while the cost to remediate the remaining sites could reach as high $127 billion.
Weber stressed the need to get costs under control, stating that government-funded programs are very vulnerable to fraud, waste, and mismanagement. EM has apparently expressed no interest in new technologies that could help with the mission of making cleanup more efficient. Other national labs should collaborate with EM to decrease costs and support cleanup efforts, he said.
Ike White: White's testimony highlighted EM's remediation of 92 sites, noting that the office most recently completed legacy work at Brookhaven National Laboratory in New York state. He touted examples that achieved large-scale treatment of nuclear waste ahead of schedule and under budget. By leveraging the expertise of national labs and academia, he said, EM uses technology for worker safety, as well as the decontamination of water and soil, and is conducting a technology review to ensure that its technology is efficient and has maximum value.
Vahid Majidi: Noting that SRNL is the only U.S. laboratory stewarded by EM, Majidi said that the lab's main mission is to provide modern solutions to environmental cleanup, adding that SRNL is creating an R&D roadmap for the Hanford Site. He stressed that EM intentionally works with a variety of local stakeholders near DOE cleanup sites.
Nathan Anderson: Anderson highlighted that while EM's budget has decreased, its costs have increased. The government therefore needs to look at smarter ways of doing business. EM, which has a number of players involved in its cleanup activities, faces several challenges, including lack of identifying resources used for R&D, the inability to track investments, and lack of a prioritization framework, according to Anderson. EM has likewise experienced frequent turnover in leadership, which has created challenges in achieving long-term goals.
Rep. Bonamici: Discussing how Hanford is sited near a fault line and the Columbia River, Rep. Suzanne Bonamici (D., Ore.), expressed concern about the health of the Hanford workforce due to their exposure to hazardous materials. Bonamici also mentioned the need to have a long-term storage solution for spent nuclear fuel. White responded that storage and disposal of waste at Hanford is one of EM's top priorities. It was noted that EM had previously estimated a 30-year cleanup schedule for Hanford, but now is projecting 75 years.
Rep. Casten: Rep. Sean Casten (D., Ill.) said that while he supports the nuclear energy industry, he wonders how much of the waste is integral to the process versus the role inefficiency plays. When Casten asked White how much primary energy the country actually uses in the nuclear industry, White referred him to Office of Nuclear Energy for an answer. Casten, who thinks the problem starts with inefficiency in how the fuel is processed, wanted to know how conversion efficiency could be improved. None of the witnesses had an answer.
Rep. Lamb: A cancer cluster that occurred near a former mill tailings site in Pennsylvania was brought up by Rep. Conor Lamb (D., Penn.). It was noted that the Savannah River Site is working to reduce the risk of such legacy sites.
Rep. Weber asked the witnesses if there is a list of waste storage sites across the country, along with the amount of waste stored at each site and the associated risk involved. Witnesses said they are aware of the risks for each site.