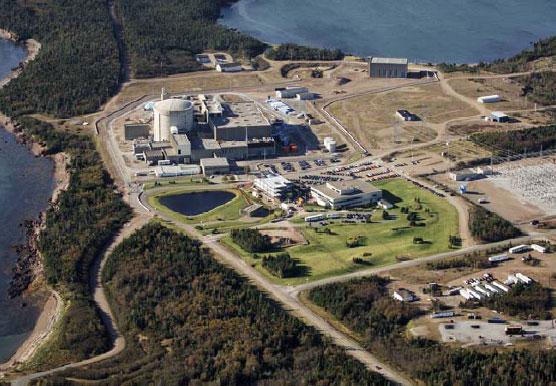 The Canadian Nuclear Safety Commission has renewed the operating license of the reactor at the Point Lepreau nuclear plant for a period of 10 years. As a result, the facility's 660-MWe CANDU-6 unit, the five-year license for which was set to expire on June 30, is now permitted to operate until the end of June 2032. License holder NB Power had requested an unprecedented 25-year extension.
Located on the shores of the Bay of Fundy in New Brunswick, Point Lepreau began commercial operation in 1983. It is Atlantic Canada's only nuclear power generating station, providing New Brunswick with about 35 percent of its electricity.
The CNSC announced its decision on June 22, following a two-part public hearing held in January and May of this year in Saint John, New Brunswick. According to the announcement, oral and written submissions from NB Power, CNSC staff, and 243 intervenors were considered. The commission also made participant funding available through its Participant Funding Program and invited interventions from indigenous nations and communities, members of the public, and stakeholders.
From the regulator: "Regarding NB Power's request for a 25-year license, the commission concluded that a 10-year license was appropriate, noting factors such as the strong public interest in the hearing process and the need to advance reconciliation with indigenous nations and communities," the CNSC stated in its announcement. "In addition, the commission has directed NB Power and CNSC staff to each present a comprehensive update to the commission on the licensed activities at [Point Lepreau], including key issues raised during the hearing, at the mid-point of the 10-year license term. This update will take place at a meeting conducted in the community in proximity to [the plant] and will allow for the participation of members of the public and indigenous nations and communities."
From the regulated: "We respect the Canadian Nuclear Safety Commission's decision," said Brett Plummer, NB Power's chief nuclear officer, in the utility's response. "This decision represents the longest-term license for Point Lepreau to date, and we are pleased. License renewal is a very thorough and balanced process, and we understand the many complex perspectives and attributes that are required to be carefully considered."