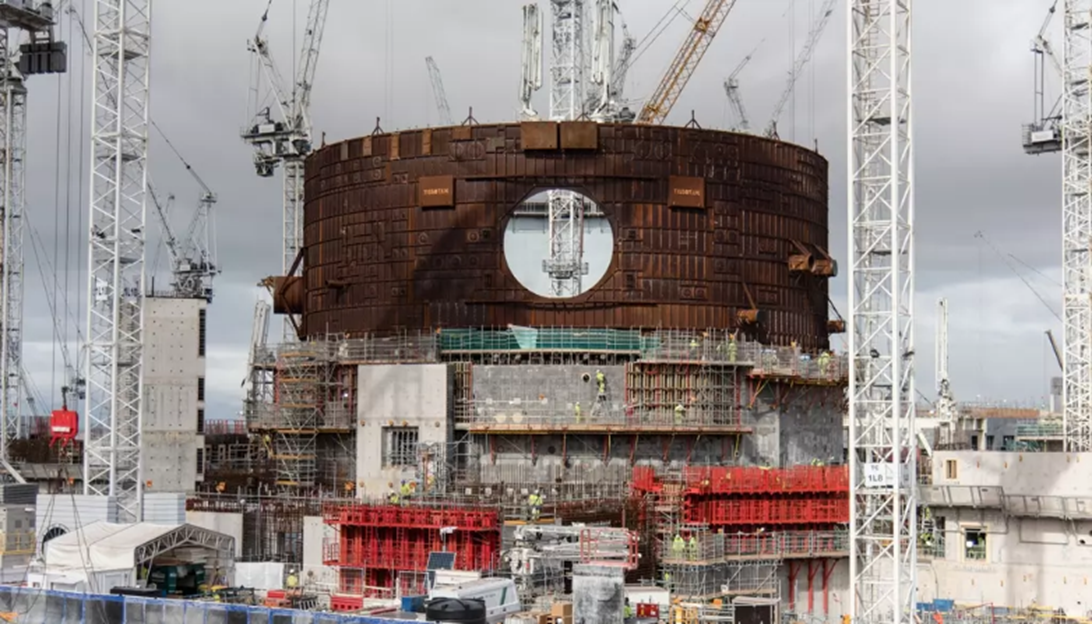 The target date for the start of electricity generation at Hinkley Point C's Unit 1 reactor has been moved back to June 2027, following the completion of a schedule and cost review of the new nuclear build project, EDF announced last week.
While the review considered the main aspects of the project to construct two 1,630-MWe EPRs in Somerset, England, the schedule and cost of electromechanical works and of final testing were not examined, according to the utility.
EDF also included in its announcement a new estimate for the Hinkley Point C project's total cost: between £25 billion and £26 billion (about $31.5 billion to $32.7 billion), but added that under the terms of the contract for difference, "there is no impact for U.K. customers."
Last year, EDF said that Unit 1's startup would likely be delayed from late 2025 to June 2026 and that the cost for the entire project would fall between £22 billion and £23 billion (about $27.7 billion to $28.9 billion).
EDF explains: "During more than two years of the COVID-19 pandemic, the project continued without stopping," EDF stated on May 19. "This protected the integrity of the supply chain and allowed the completion of major milestones. However, people, resources, and supply chain have been severely constrained, and their efficiency has been restricted. In addition, the quantities of materials and engineering, as well as the cost of such activities, including in particular marine works, have risen."
In case you missed it: In February, the United Kingdom's Office for Nuclear Regulation (ONR) granted permission for the start of bulk mechanical, electrical, and HVAC component installation work at the Hinkley Point C site. Previously, most of the activity at the site had been in the field of civil construction. This new phase, according to ONR, will require a workforce of up to 4,000 during peak times, including welders, pipe fitters, and electricians.
And in late April, U.K. energy minister Greg Hands presided over the opening of the Welding Centre of Excellence—one of three new training centers aimed at supporting the Hinkley Point C project. These centers, according to EDF, will provide locals with the skills necessary to join the ranks of those additional needed workers.