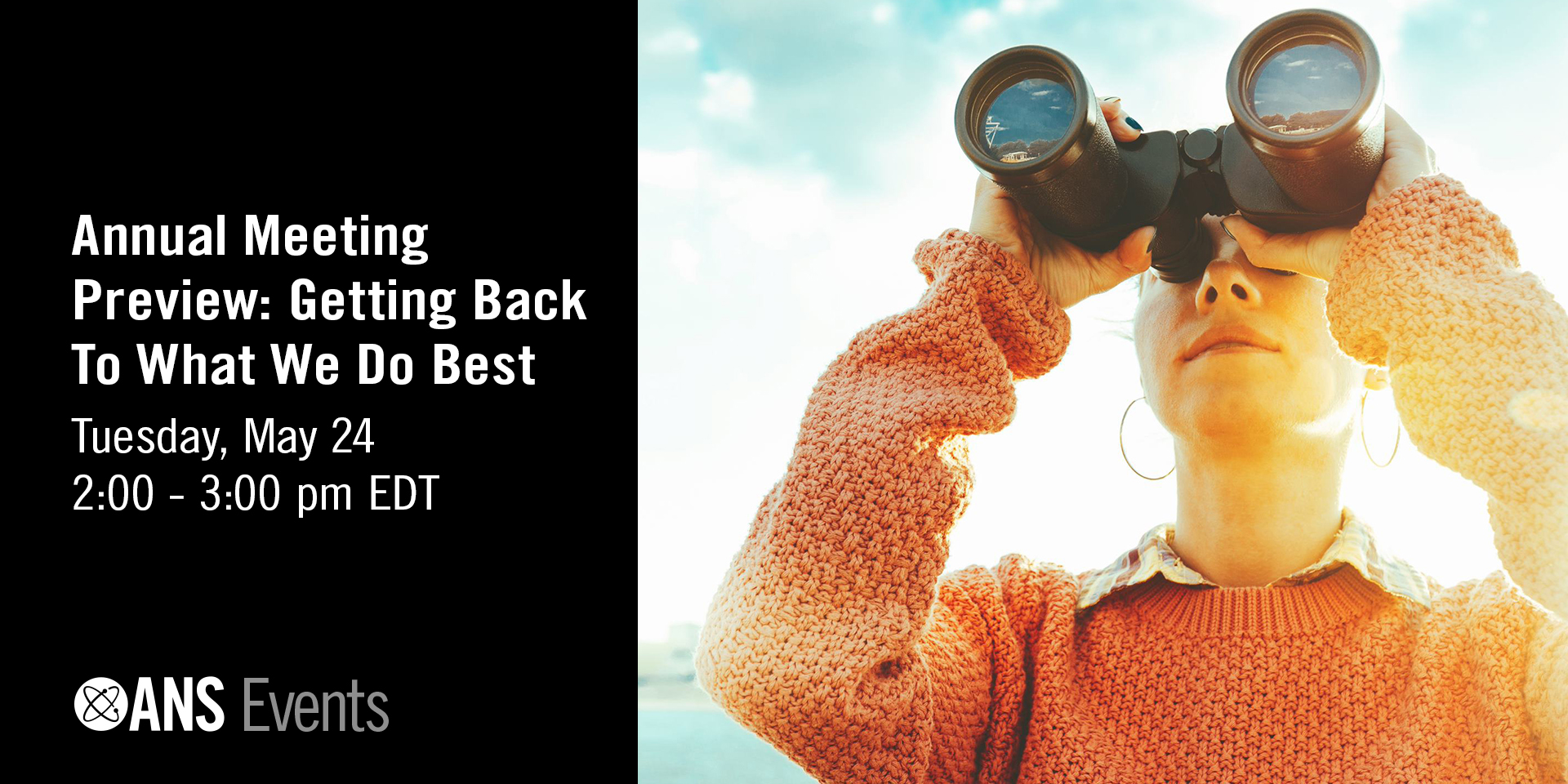 ANS will host its first fully in-person national meeting since the start of the COVID-19 pandemic when the 2022 ANS Annual Meeting takes place in Anaheim, Calif., June 12-16.
In anticipation of the event, ANS is putting on a webinar titled "Annual Meeting Preview: Getting back to what we do best." This hourlong sneak peek is on May 24 at 2:00 p.m. (EDT) and is free and open to everyone. The program will feature organizers who have been planning the many technical sessions for ANS Annual as well as the three embedded topical meetings:
The speakers: The webinar will be moderated by ANS President Steven Nesbit and will include the following speakers:
Amanda Bachmann, graduate research assistant, University of Illinois–Urbana-Champaign
Catherine Percher (NCSD 2022 general chair), Lawrence Livermore National Laboratory
Per Peterson (Annual Meeting general chair), chief nuclear officer, Kairos Power
Catherine Prat, principal engineer, Westinghouse Electric Company
Adam Stein, director of nuclear energy innovation, The Breakthrough Institute
Ruth Steel, vice president North America, Thomas Thor
Xiaodong Sun (ATH 2022 general cochair), professor of nuclear engineering and radiological sciences, University of Michigan
Leigh Winfrey (TOFE editor chair), associate professor, Penn State University
Register now for the free webinar. Hope to see you in Anaheim!