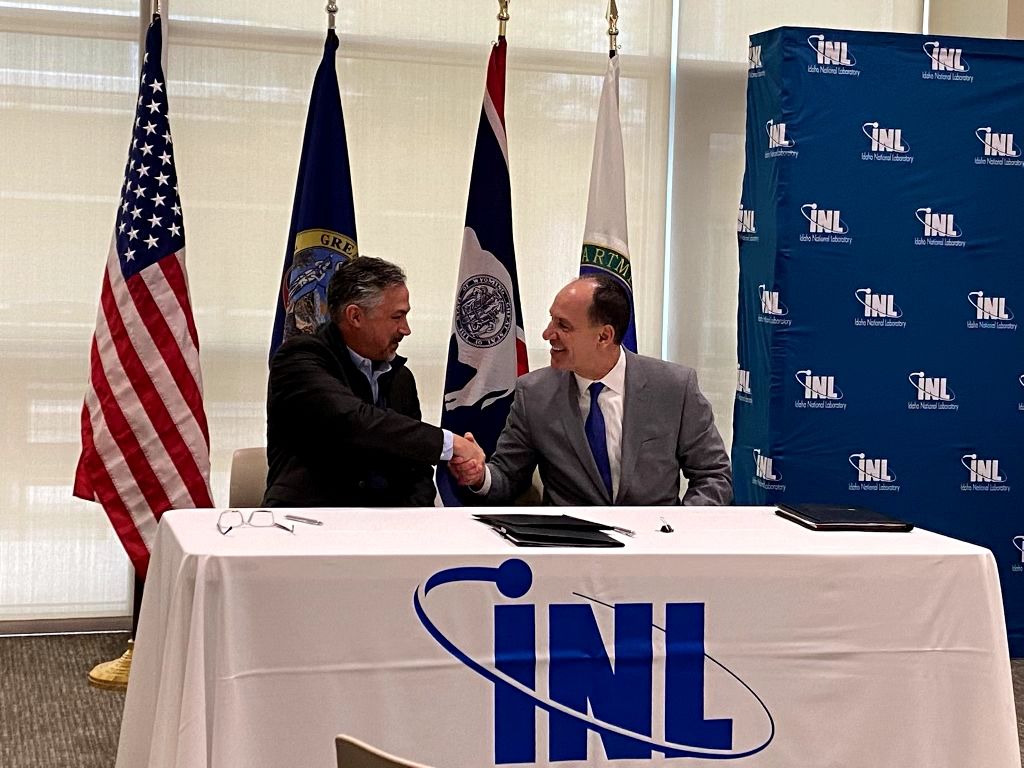 Battelle Energy Alliance (BEA), the management and operating contractor for Idaho National Laboratory, has signed a five-year memorandum of understanding with the State of Wyoming to collaborate on the research, development, demonstration, and deployment of advanced energy technologies and approaches, with a special focus on advanced nuclear.
The MOU—signed May 4 by INL director John C. Wagner and Glen Murrell, director of the recently created Wyoming Energy Authority—also encourages cooperation on training and education for workers in the uranium and nuclear industries.
What they're saying: "While the Natrium project is a great start, it is my intent that we are also able to establish a nuclear industry and a sophisticated and advanced manufacturing capacity using Wyoming uranium, Wyoming technology, and Wyoming workers," said Wyoming Gov. Mark Gordon in a May 4 press release. "This MOU will assist in this effort."
Murrell noted that the agreement "formalizes and structures a relationship that has been developing over several years," adding that "INL's expertise and impartiality will play a critical role in the ongoing execution of Wyoming's all-of-the-above energy strategy."
Why Wyoming? According to the MOU, "Wyoming is blessed with a rich endowment of natural resources that have been at the heart of its economy for decades. This energy economy has not only been an economic bedrock for Wyoming, but also has played a substantial role in the energy and economic security of the United States for most of the past century. Wyoming has always been at the frontier in energy, minerals, industry, natural resource management, and entrepreneurism."
In case you missed it: Last month, BEA issued a request for information to invite input on options for reducing energy-related emissions at INL by using nuclear-generated electricity and/or heat as part of the lab's Net-Zero Program.
"We are reaching out to our various stakeholders, including utilities, industry developers, and energy users in order to integrate knowledge and perspectives that will improve our final product," Net-Zero Program director Jhansi Kandasamy said in an April 29 press release. "We know sharing information is essential to realizing our net-zero goals here at INL."
Responses to the RFI must be submitted in writing to wendy.hall@inl.gov by 5 p.m. (MDT) on May 16.