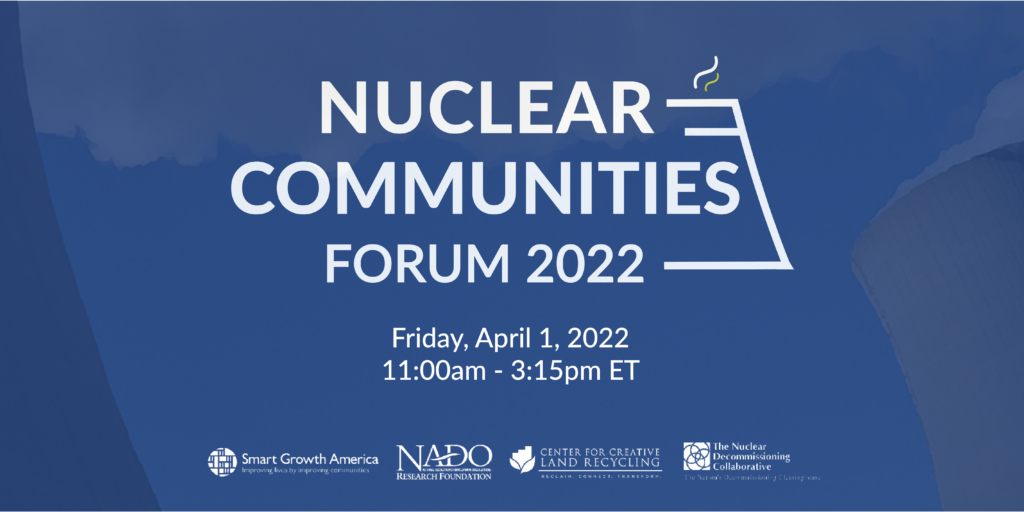 What it's about: The Nuclear Communities Forum will place the issue of nuclear decommissioning in a national context and bring together communities from across the country for a series of in-depth discussions regarding the various impacts that host communities and regions experience when a local nuclear facility shuts down. Aside from the economic hardship that can occur as a result of decommissioning, there are social and community impacts, as well as issues related to safety, site maintenance, and nuclear waste management.
The speakers will share insights from the field on a wide range of socioeconomic impacts of plant closures, the nuts and bolts of the decommissioning process, and the importance of early planning and meaningful community engagement for a successful economic transition.
The forum agenda and a list of participants can be viewed and downloaded here. A recording of the webinar will be available.
Breakout session suggestions: Ideas for additional speakers, topics, or communities to include in the forum can be submitted using the form available here.
Submit questions: Attendees are welcome to submit questions in advance of the webinar.