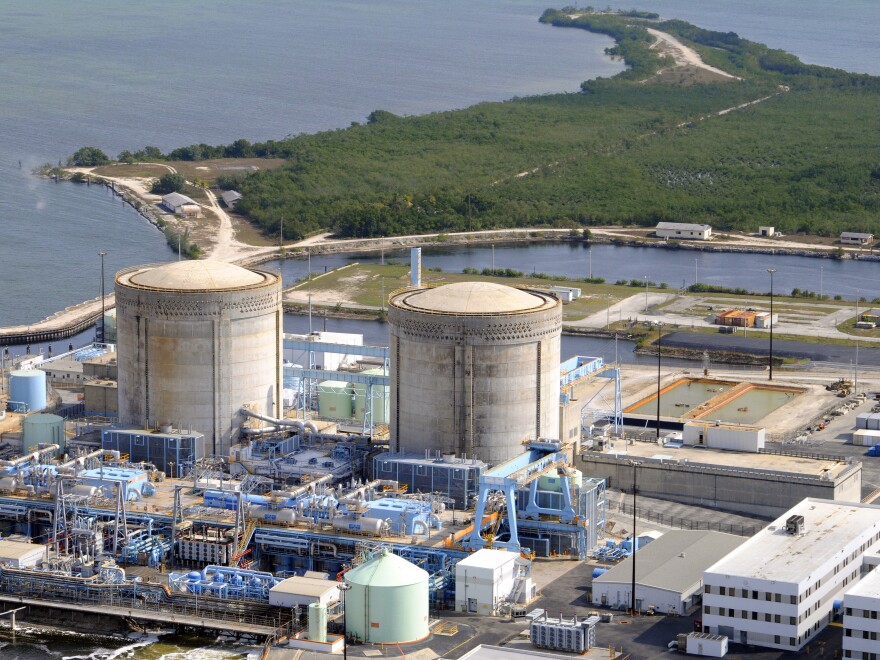 In a major change to its subsequent license renewal process, the Nuclear Regulatory Commission last week ruled that reviews of SLR applications must rely on a more extensive environmental analysis than that provided by the agency's Generic Environmental Impact Statement for License Renewal of Nuclear Plants (GEIS). According to the ruling, the GEIS, properly understood, does not cover the SLR period.
As a result, the expiration dates of the operating licenses for Florida Power & Light Company's Turkey Point and Constellation Energy's Peach Bottom will be pulled back 20 years to the 2030s—the expiration dates of their initial license renewals—despite having been approved for SLR in 2019 and 2020, respectively. (It is not clear at this writing why Dominion's Surry reactors, approved for SLR in 2021, are not mentioned in the NRC's ruling.)
Also affected by the decision are units currently under SLR review, as well as those for which SLR letters of intent have been submitted.
The NRC announced its revised take on SLR reviews in a February 24 order. Labeled CLI-22-02, the order reversed a 2020 ruling (CLI-20-03) that backed the NRC staff's reliance on the GEIS for evaluating the Turkey Point SLR application.
An appeal of that ruling by the Natural Resources Defense Council, Friends of the Earth, and Miami Waterkeeper provided an opportunity for the current, and differently composed, commission to revisit the issue. Chairman Christopher Hanson and Jeff Baran voted for the reversal, while David Wright dissented in part.
The new order: "The 1996 GEIS indicated that its scope was limited to one period of license renewal," the agency stated in CLI-22-02. "Although there are some ambiguous statements in the text of the 2013 GEIS, these isolated cases of ambiguous text are clearly outweighed by the numerous definitive other statements in the GEIS that the document only examined the environmental impacts of a single, twenty-year license renewal and the lack of statements indicating that the scope of the 2013 GEIS was expanded from the original version."
The order continued: "While FPL's subsequently renewed licenses became immediately effective upon issuance, the environmental analysis associated with the previous licenses analyzed the impacts of operation until 2032 and 2033 for Units 3 and 4, respectively. We conclude that it is appropriate for FPL to maintain its current subsequently renewed licenses, but with shortened terms to match the end dates of the previous licenses (i.e., July 19, 2032, and April 10, 2033, for Units 3 and 4, respectively)."
Those dates, according to the order, will remain in place until NRC staff conducts a more robust analysis in keeping with the National Environmental Policy Act, a 1970 law requiring federal agencies to assess the environmental effects of their proposed actions prior to making decisions.
"Given the timeframe involved," the order said, "we fully expect that the staff will be able to evaluate the environmental impacts prior to FPL entering the subsequent license renewal period."
The dissent: "I view the majority's decision to reverse direction now as arbitrary and inconsistent with the NRC's principles of good regulation," Wright said in his partial dissent. "The majority's decision is arbitrary because my colleagues do not base the reversal on any new information or arguments beyond what we previously considered and rejected in issuing CLI-20-3. The reversal is also contrary to the NRC's principles of good regulation, particularly the principles of openness, clarity, and reliability. For the NRC to function as an effective and credible regulator, our stakeholders must be able to rely on our statements and positions. Such reliance is impossible when we may change our position at any time, based on nothing other than the information and arguments previously considered and rejected."