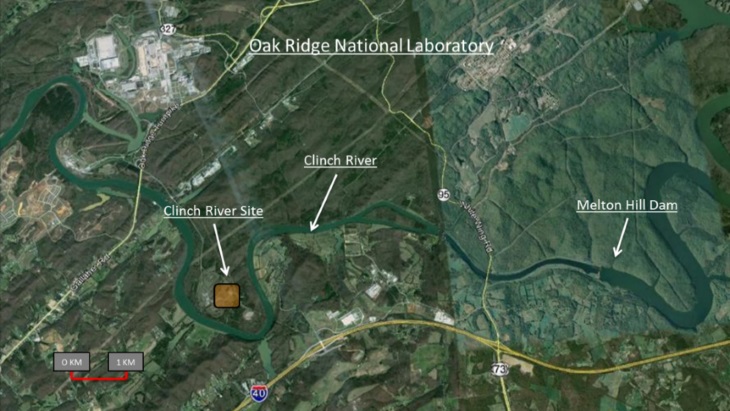 Last week's announcement from the Tennessee Valley Authority about its "New Nuclear Program," which outlines the potential development of the Clinch River site near Oak Ridge National Laboratory in Eastern Tennessee, is the catalyst for this week's #ThrowbackThursday post. The Clinch River site was originally planned to be the location for the Clinch River Breeder Reactor, a project that, at the time, was meant to be the future of the nuclear industry in the United States.
The site was selected in the early 1970s to host the demonstration breeder reactor, but President Carter ended that soon upon becoming president in 1977. An article published last month looked at the May and June 1977 issues of Nuclear News, where it was reported that Carter had set his sights on the breeder reactor program.
This week, Nuclear News is reviewing the December 1977 issue, which leads with the editorial by then editor in chief Jon Payne, titled "Clinch River: A significant symbol." Payne stated, "As a symbol, the breeder, like nuclear technology in general, has increasingly fallen into disfavor, while alternative energies such as solar have become the favored symbols. Today's extravagant language about solar energy is reminiscent of the former optimism concerning nuclear energy." That quote shows how supporters of nuclear are involved in the same arguments that the industry faced back in 1977. It's taken only 45 years to get Clinch River back as a site for the potential future of nuclear.
Following Payne's editorial is the Legislation section, which leads with the story "Carter vetoes CRBR, draws Congressional ire." That column is posted below but can also be found on page 28 of the December 1977 issue of Nuclear News.
The article went on to discuss options for Congress going forward to fund the Clinch River breeder reactor and noted that while Congress may be behind the project, "Carter was explicit on his intent to go the full distance on stopping CRBR funding." While 1977 may have been a tough year for nuclear advocates, it seems now, 45 years later, that the future of nuclear power is bright with the possibilities of building small modular and advanced reactors at sites like Clinch River.