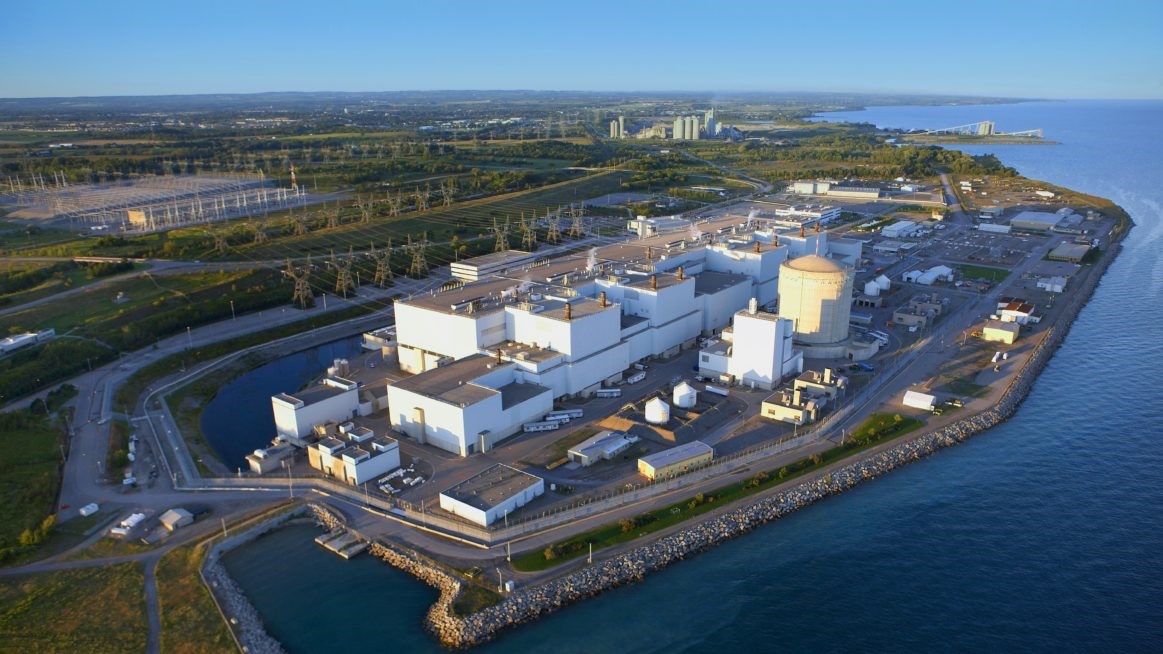 The Canadian Nuclear Safety Commission (CNSC) has amended Ontario Power Generation's (OPG) operating license for its Darlington nuclear power station near Clarington, Ontario, allowing the company to produce the medical radioisotope molybdenum-99 using Darlington's Unit 2 CANDU reactor. OPG subsidiary Laurentis Energy Partners, in conjunction with BWXT Medical, is leading the program to produce Mo-99 at Darlington.
A precursor to technetium-99m, Mo-99 is used in more than 40 million procedures a year to detect cancers and diagnose various medical conditions. According to Laurentis, this will be the first time Mo-99 is produced in a commercial nuclear power reactor.
The process: Laurentis said it will oversee Mo-99 production at Darlington on behalf of BWXT Medical. When the production system is operational, BWXT will manufacture and deliver the molybdenum components to Darlington. OPG staff will operate the irradiation system, and BWXT Medical will process the Mo-99 and integrate it into Tc-99m generators for distribution throughout North America.
According to Steve Gregoris, OPG's senior vice president at Darlington, the system will be installed at Darlington's Unit 2 in 2022.
The amendment: In 2018, OPG submitted the request to the CNSC to amend the license to allow OPG to possess, transfer, produce, package, manage, and store Mo-99 and its associated decay products at Darlington.
The CNSC said that after reviewing comments on the license request from OPG, CNSC staff, and other stakeholders, it concluded that OPG is qualified to carry out the Mo-99 production activities that the amended license will authorize. The CNSC said it also concluded that OPG will make adequate provision for the protection of the environment and the health and safety of the public. Approval of the license amendment was announced on November 9.
Quotes: "Being granted the license amendment is a tremendous achievement for the project," said Jason Van Wart, vice president of Laurentis. "These milestones represent a considerable step forward in the implementation of the team's industry-leading technology, helping to save lives both in Canada and internationally."
Gregoris said, "Because of the unique design of Darlington's CANDU reactors, medical isotopes can be removed while the reactor is still on line and without interrupting the station's generation of clean energy."