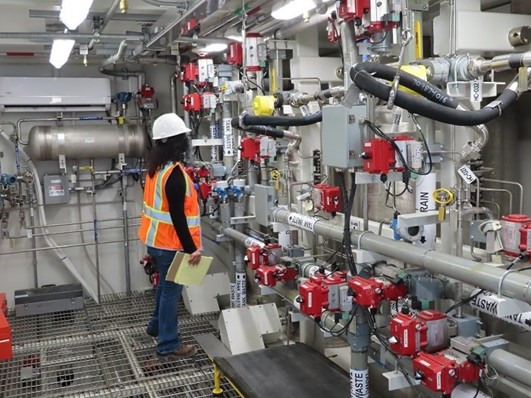 Washington state and Oregon will receive approximately $33.5 million through four financial assistance grants from the Department of Energy to fund programs related to the cleanup of the department's Hanford Site near Richland, Wash. The grants will support environmental response regulatory activities, emergency preparedness, and public information programs in the two states.
All four grants, which were noncompetitively awarded, are for fiscal years 2022 through 2026.
Washington: The DOE awarded Washington state three grants totaling approximately $29.1 million for regulatory oversight and emergency preparedness for the next five years, from October 1, 2021 to September 30, 2026. The funding supports the following activities:
The Washington State Department of Ecology was awarded approximately $19.1 million to continue its regulatory activities under the Comprehensive Environmental Response, Compensation, and Liability Act. This includes regulating chemical and hazardous waste cleanup under the Resource Conservation and Recovery Act and reviewing Hanford cleanup plans for compliance with state laws and regulations.
The Washington State Department of Health was awarded approximately $5.2 million to continue to provide oversight of the DOE's radiation monitoring programs. This includes independently collecting and analyzing samples to verify the quality of the department's programs.
The Washington State Military Department was awarded approximately $4.8 million to continue emergency preparedness planning with local counties near the Hanford Site, as well as other state agencies. The allocation also funds planning for waste transportation along state highways.
Oregon: One grant, totaling approximately $4.4 million, was granted to Oregon for the technical review of Hanford and public information activities for the next five years, from October 1, 2021 to September 30, 2026. This includes administering the Oregon Hanford Cleanup Board that discusses Hanford cleanup. The award also funds emergency preparedness planning related to Hanford.
The DOE announced the award of the grants on September 30.