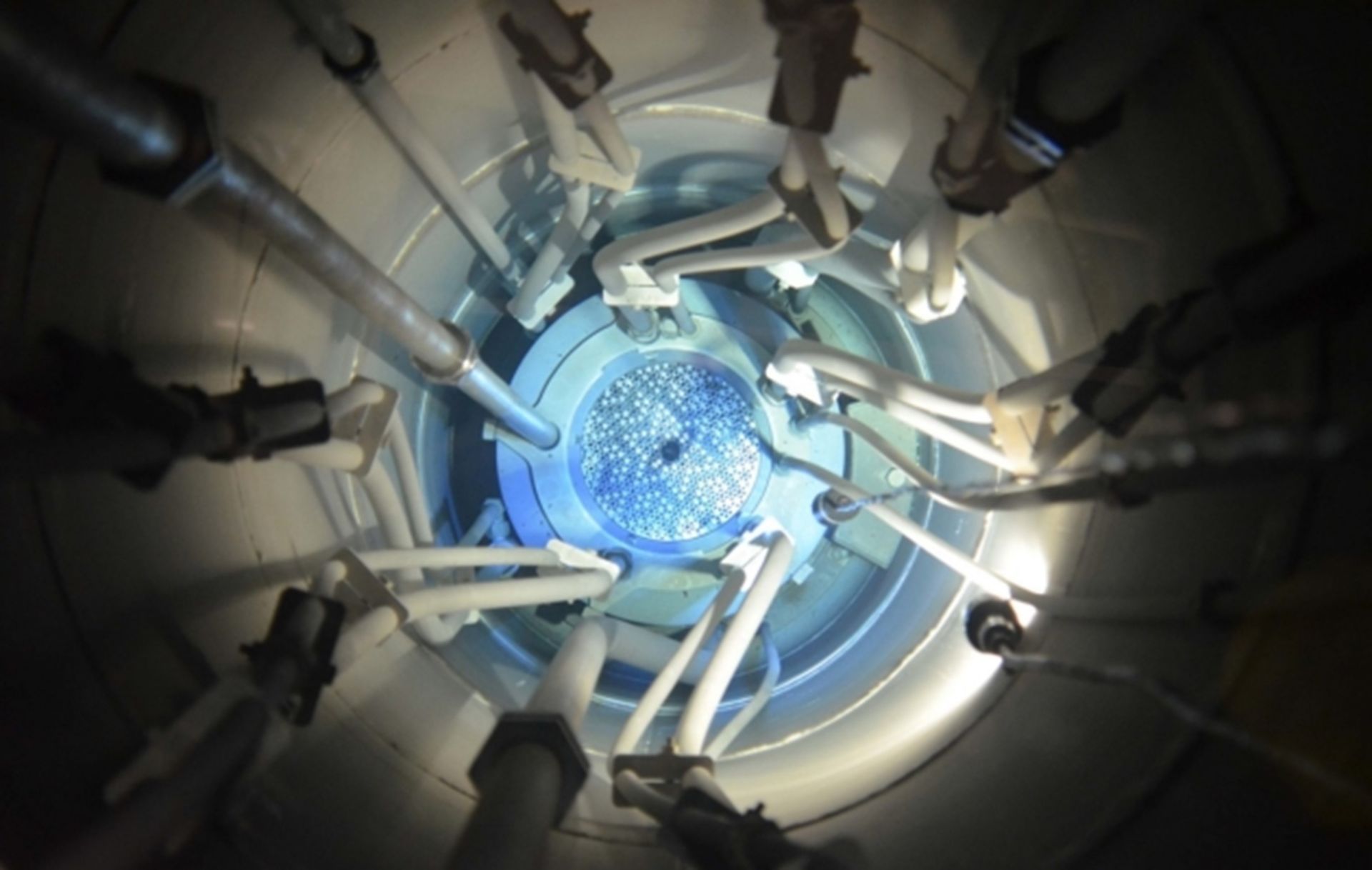 Canadian Nuclear Laboratories (CNL) announced on September 23 that it had refueled the SLOWPOKE-2 research reactor at the Royal Military College of Canada (RMC) in Kingston, Ontario. The reactor was recommissioned on September 10 after a 22-day outage.
RCM's SLOWPOKE-2 started operating in 1985, providing access to training, research, and analytical applications for RMC students, Canadian Armed Forces personnel, and the Department of National Defense. Built to produce neutrons, the 20-kW SLOWPOKE-2 reactor contains a cylindrical reactor core with a diameter and height of about 22 cm. The reactor core sits approximately 5 meters below ground level in the light-water moderated, pool-type reactor.
SLOWPOKE-2 supports professional development and academic research, including nuclear and radiological forensic expertise, and rapid response capabilities for environmental and nuclear emergencies. Specific capabilities include neutron activation analysis, neutron radioscopy and tomography, gamma spectroscopy, delayed neutron counting, and liquid scintillation counting.
SLOWPOKE and CNL: The SLOWPOKE (Safe Low-Power "Kritical" Experiment) reactor was designed by Atomic Energy of Canada Limited in the early 1970s. CNL is licensed by the Canadian Nuclear Safety Commission to maintain SLOWPOKE-2, the only reactor type in Canada considered safe enough to be licensed for unattended operation. Eight SLOWPOKE-2 reactors have been supplied by CNL to universities and research centers across Canada and in Jamaica, three of which are still operating today.
"As an integrated organization, CNL has the necessary expertise in engineering, manufacturing, fuel development, physics, radiation protection, and, certainly, nuclear security to conduct this work," said Joe McBrearty, CNL president and chief executive officer. "I'm very proud of everyone who helped bring this project to a safe and successful conclusion. Having recently completed both decommissioning and refueling activities for SLOWPOKE reactors in other jurisdictions, we were able to draw on that experience to safely complete this project for our customer."
Project scope: A planning process that began in 2019 culminated in four weeks of on-site work conducted this summer. The project included removing the old reactor core, commissioning the reactor with a new core manufactured at CNL's Chalk River Laboratories, and transferring the spent core to a nuclear waste management facility. Materials from the spent reactor core will be examined by CNL to support the continued safe operation of Canada's nuclear fleet.
"The fuel that powers this research reactor is unique and required a very skilled team and sophisticated quality assurance program to manufacture," explained Ali Siddiqui, acting head of CNL's Advanced Reactors Directorate. "While a SLOWPOKE's principal role is that of a research reactor, CNL's capabilities in prototype fuel development, fuel qualification, and fuel fabrication used in this project are also in demand by small modular reactor developers as the next generation of clean nuclear technology advances here in Canada."