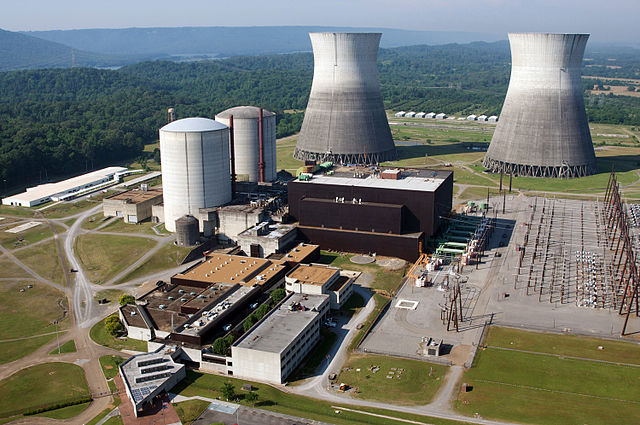 A federal court last week sided with the Tennessee Valley Authority in its legal dispute with Nuclear Development LLC over the proposed sale of the unfinished Bellefonte nuclear power plant. The court, however, also ordered the utility to refund millions to Nuclear Development over the aborted transaction.
"The court finds that TVA did not breach its obligations under the PSA [purchase and sale agreement]," wrote U.S. District Judge Liles Burke in an August 26 filing. "With no breach, Nuclear Development is entitled neither to specific performances nor to damages, and because Nuclear Development's claims fail, its request for a preliminary injunction must be denied. However, Nuclear Development is entitled to relief expressly contemplated by the PSA."
That relief, according to the ruling, will include the return of Nuclear Development's $22.2 million down payment for Bellefonte and $750,000 in compensated costs, plus prejudgment interest at an annual rate of 7.5 percent dating back to December 2018.
Reaction: In an August 27 statement, TVA spokesman Jim Hopson said, "We are extremely pleased with this outcome. The court clearly validated our longstanding position that TVA did not breach its contractual duty to cooperate and use best efforts to complete the sale of Bellefonte to Nuclear Development. TVA retains full possession and control of the Bellefonte site. We continue to evaluate the court's order and look forward to moving toward returning the Bellefonte property to productive use."
A request for comment from Nuclear Development was not returned by press time.
Background: In November 2016, TVA agreed to sell the partially completed two-unit Bellefonte plant to Nuclear Development for $111 million, concluding a six-month competitive auction process for the facility, located near Scottsboro, Ala. (When TVA ceased construction at Bellefonte in 1988, Unit 1 was about 88 percent complete and Unit 2 about 58 percent complete.)
Nuclear Development—owned by Franklin Haney, a Chattanooga, Tenn., developer—was formed in 2012 for the specific purpose of acquiring, financing, completing, and operating the two reactors at Bellefonte. At the time, the company said it intended to complete construction of the plant with an additional investment of $13 billion.
In June 2018, SNC-Lavalin Nuclear announced that it had signed a letter of agreement with Nuclear Development to provide engineering, procurement, and construction management services to complete Unit 1.
On November 13, 2018, Haney's company submitted its construction permit transfer application for the reactors to the Nuclear Regulatory Commission. Some two weeks later, however, just days before the deal's scheduled closing, TVA announced that it did not intend to complete the sale, saying that Section 101 of the Atomic Energy Act required that the construction permits be approved by the NRC before the transaction could be completed. Nuclear Development proceeded to file suit against TVA, and in response, the utility filed a motion to dismiss.