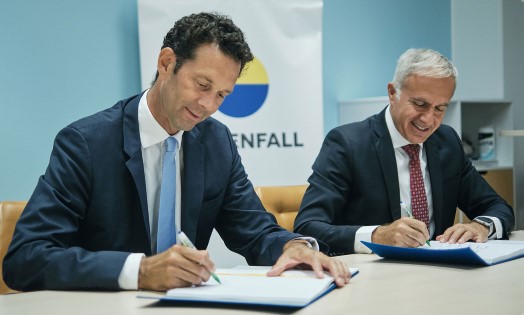 Westinghouse will segment and dispose of the reactor internals and pressure vessels at Sweden's Ringhals-1 and Ringhals-2 under a deal announced last week with plant owner Vattenfall. Unit 2, a pressurized water reactor, and Unit 1, a boiling water reactor, were shut down in 2019 and 2020, respectively, after operating for more than 40 years.
According to Vattenfall, the physical work of dismantling the large radioactive components at the two units will start in April 2023, at the earliest. While the value of the agreement was not release, Vattenfall said it is "a matter of several hundred million kronor" (1 Swedish Krona is about $0.11).
They said it: "Westinghouse has an extensive track record of safely dismantling reactor internals and we look forward to bringing our specialized knowledge of complex decommissioning projects and proven advanced technologies to our long-standing partner Vattenfall," said Sam Shakir, president of Westinghouse Environmental Services. "Our Swedish legacy organization ASEA Atom built Ringhals-1, and today's Westinghouse built Ringhals-2. With this agreement, we close the circle and showcase our life cycle capabilities."
Christopher Eckerberg, Vattenfall's head of Decommissioning Nuclear Facilities, added, "Vattenfall's mission is to dismantle and dispose of end-of-life reactors and other components in the same way that they have been operated: safe and efficient. The agreement with Westinghouse means that it is clear how the large radioactive components of Ringhals-1 and -2 will be taken care of.
The process: Westinghouse said that its engineers will start the dismantling process digitally, with 3D modeling of all the cutting and packaging that will be performed on-site. The on-site work will be executed by a team of Westinghouse technicians who have been experience dismantling other nuclear reactors in Europe.
In order to protect from radiation, the reactor internals will be segmented using remote controlled underwater tools. For the reactor pressure vessels, dry thermal cutting technologies will be used for most parts. When the process is complete, all materials will be packed and disposed in approved containers.
The approximately 1,500 metric tons of radioactive components, segmented and packed in containers, will be stored at the Ringhals site in southwestern Sweden. Vattenfall said that radiological decommissioning work at Ringhals-1 and -2 is planned to start by the end of 2022 and will last for almost a decade.