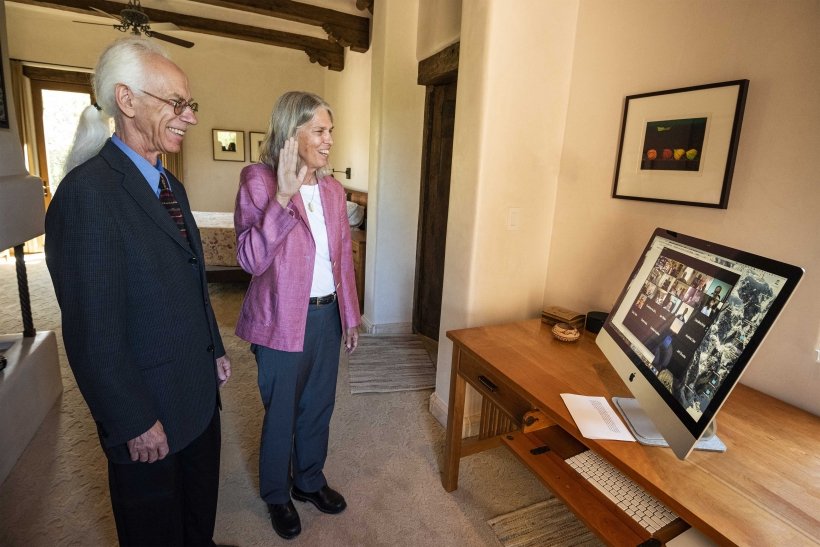 Jill Hruby was sworn in by energy secretary Jennifer Granholm on July 26 as the Department of Energy's undersecretary for nuclear security and administrator of the National Nuclear Security Administration. Hruby was nominated for the position by President Biden on April 14.
Background: Hruby started her career as a member of the technical staff at Sandia National Laboratories and rose through the ranks there to become the first woman to lead an NNSA national security laboratory, serving as laboratory director from 2015 to 2017. She retired from Sandia in 2017 after a distinguished 34-year career there.
Since then, Hruby has remained active in exploring the intersection of emerging technology with national security policy through her work with non-governmental organizations, the National Academy of Sciences, the Defense Science Board, and other boards and advisory committees. Most recently, she was the Nuclear Threat Initiative's inaugural Sam Nunn Distinguished Fellow.
She said it: "I am honored by the confidence that President Biden and Secretary Granholm have shown in me to lead NNSA," Hruby said. "I look forward to working with this team to ensure our national capabilities are unparalleled, our partnerships are enduring, creative solutions are found for our challenges, and we deliver our commitments to the American people."