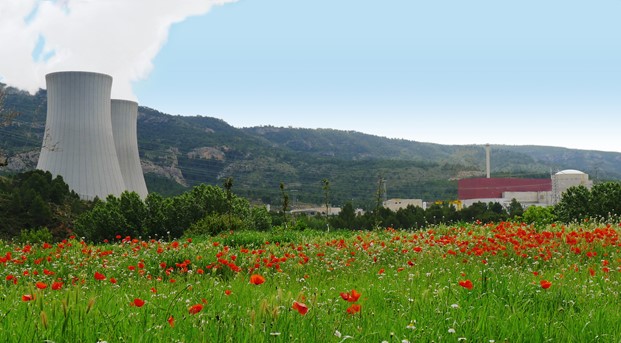 Foro Nuclear, a Madrid-based association representing the interests of Spain's nuclear sector, is not at all happy with its government's involvement in a letter sent late last month to the European Commission calling for the exclusion of nuclear energy from the European Union taxonomy. (The taxonomy is a classification system establishing a list of environmentally sustainable economic activities for the EU.) Signing the letter were Spain's minister for ecological transition and minister for the economy, as well as ministers from Austria, Denmark, Germany, and Luxembourg.
In a July 20 press release, Foro Nuclear notes that Spain's nuclear power companies plan to invest approximately €3 billion (about $3.5 billion) over the next 10 years to maintain their plants' operation. "Their exclusion from the taxonomy would compromise funding for these investments," the release states. "Signing this letter also poses a threat to the national energy plans for other European Union countries that rely on nuclear energy to achieve their decarbonization goals, such as France, Sweden, or Finland, among many others."
A better letter: In early July, 87 members of the European Parliament sent their own missive to the EC to lobby for the addition of nuclear to the taxonomy.
The signatories included representatives of several of the EU's political groups, including the European People's Party (Christian Democrats), European Conservatives and Reformists, Renew Europe, and Identity and Democracy.
"We cannot afford to ignore any energy sources that have the prerequisites to make a positive contribution on the path toward climate neutrality," the parliamentarians wrote. "That nuclear power is such a kind of energy source is, to us, obvious. Therefore, those member states that for this reason choose to invest and wish to mobilize private capital toward nuclear installations should not be met with resistance, but encouragement, from the EU."