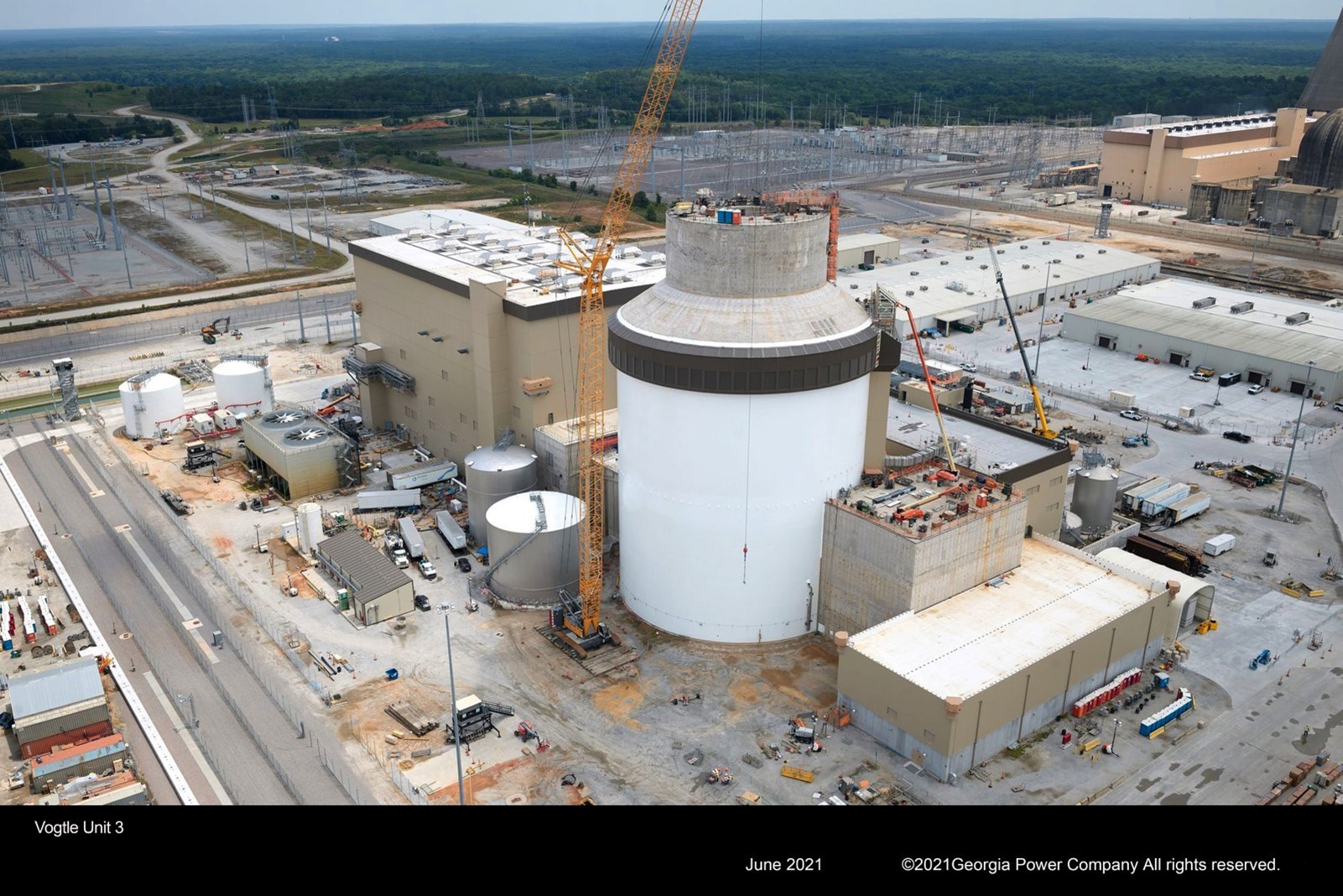 The Nuclear Regulatory Commission has launched a special inspection at the Vogtle new-build site to identify the errors that necessitated construction remediation work on Unit 3's electrical cable raceway system.
A cable raceway system consists primarily of conduits and cable trays designed to route and support the cables needed to ensure that safety-related equipment is powered to perform its safety functions, according to the NRC on June 21.
The NRC's inspection team will review Southern Nuclear Operating Company's actions "following the discovery that led to construction remediation work, including a review of [the company's] root cause investigation, corrective actions, construction quality assurance process, and any potential implications for Unit 4," the NRC stated. A public report documenting the team's findings and conclusions is to be issued within 45 days of the end of the review.
The problem: In April 20 testimony submitted to the Georgia Public Service Commission, Southern Nuclear's Stephen Kuczynski and Aaron Abramovitz stated, "As the project team worked to close out work packages during system turnover and during the preparation for testing, our on-going reviews and inspection processes identified instances of cables connected to control system equipment not being properly spaced, a variety of non-conforming conditions regarding cable terminations, some cables pulled too tight so that they did not lie in the cable tray as designed, and some cables as installed in cable trays not meeting design standards."
The Southern officials also said that the remediation work caused a delay to the start of the unit's hot functional testing, which resulted in the decision to push back the expected commercial operation date of Vogtle-3 to December of this year. (That date was later pushed back further, to January 2022.)