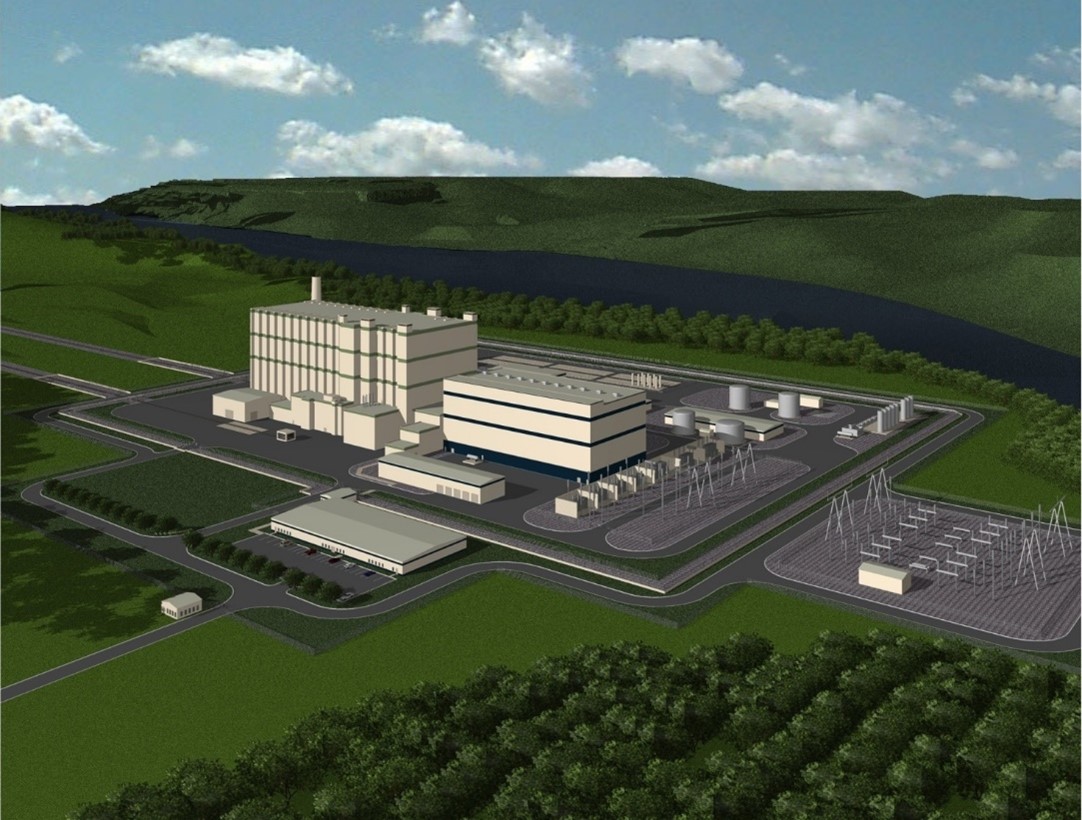 TerraPower has a design for a sodium-cooled fast reactor and federal cost-shared demonstration funding from the Department of Energy. Its partner, PacifiCorp, has four operating coal-fired power plants in the state of Wyoming. On June 2, together with Wyoming Gov. Mark Gordon and others, the companies announced plans to site a Natrium reactor demonstration project at a retiring coal plant in Wyoming, with a specific site to be announced by the end of 2021.
Second ARDP demo finds a home: In October 2020, the DOE awarded TerraPower $80 million in initial funding to demonstrate its Natrium technology, which was developed by TerraPower and GE Hitachi, through the DOE's Advanced Reactor Demonstration Program (ARDP). TerraPower signed a cooperative agreement with the DOE in May 2021.
A TerraPower representative confirmed to Nuclear News that TerraPower expects the Wyoming demonstration reactor "to be operational later this decade in alignment with the ARDP schedule." The original ARDP schedule called for demonstration reactors to be operating in 2027.
X-energy, the other advanced reactor developer selected by the DOE for ARDP funding, announced on April 1 that it would site its demonstration reactor on an Energy Northwest site near Richland, Wash. Energy Northwest is a partner with TerraPower, as well as with X-energy, and Washington state had been considered a possible destination for the TerraPower demonstration project as well. TerraPower is headquartered in Bellevue, Wash.
Wyoming sees opportunity: "Nuclear power is clearly a part of my all-of-the-above strategy for energy in Wyoming," said Gov. Gordon as he kicked off a livestreamed announcement on June 2 that included statements from energy secretary Jennifer Granholm and TerraPower founder Bill Gates. "This plant has the potential to deliver many positive outcomes to Wyoming and her people," Gordon said. "This facility will be in coal country and replace an existing coal-fired plant. It will provide opportunities for job and career transformation."
Gordon credited the Wyoming legislature with establishing the framework for the project by passing House Bill 74, which permits the development of nuclear power plant regulations by the state's Department of Environmental Quality.
"This project is an exciting economic opportunity for Wyoming," said Gary Hoogeveen, president and chief executive officer of Rocky Mountain Power, a division of PacifiCorp. "Siting a Natrium advanced reactor at a retiring Wyoming coal plant could ensure that a formerly productive coal generation site continues to produce reliable power for our customers."
Next steps for the utility include further project evaluation, education and outreach, and state and federal regulatory approvals. "We are currently conducting joint due diligence to ensure this opportunity is cost-effective for our customers and a great fit for Wyoming and the communities we serve," Hoogeveen added.
Natrium technology: The demonstration project, which is intended to validate the design, construction, and operational features of the Natrium technology, will be a full-size 345-MW sodium-cooled fast reactor with a molten salt–based energy storage system. Natrium's storage technology can boost the system's output to 500 MW of power for more than five and a half hours when needed to integrate with variable renewable energy sources.
"Together with PacifiCorp, we're creating the energy grid of the future where advanced nuclear technologies provide good-paying jobs and clean energy for years to come," said Chris Levesque, president and CEO of TerraPower. "The Natrium technology was designed to solve a challenge utilities face as they work to enhance grid reliability and stability while meeting decarbonization and emissions-reduction goals."
Along with PacifiCorp, GE Hitachi Nuclear Energy, and Energy Northwest, members of the TerraPower demonstration project team include engineering and construction partner Bechtel, Duke Energy, and nearly a dozen additional companies, universities, and national laboratory partners.
Livestreamed from Wyoming: During the livestreamed announcement, Hoogeveen acknowledged that many would ask, "We have four operating coal plants in Wyoming, which one is it going to be?" Hoogeveen said, "I can't tell you that because I don't know. But we will work, along with TerraPower, to figure out which site is the best, and we have a target to do that by the end of the year."
Secretary Granholm congratulated the people of Wyoming on gaining "345 MW of clean and affordable and reliable baseload power."
"This Natrium reactor shows that the future of nuclear energy is here," Granholm said. "It's going to run at temperatures high enough to produce efficient carbon-free hydrogen on top of the usual power generation. . . . What has me most excited about this reactor is that TerraPower made a decision to use a retired coal plant site, which is using the existing energy infrastructure to bring new economic life into the surrounding community."
Sen. John Barrasso (R., Wyo.), whose sponsorship of the Nuclear Energy Innovation and Modernization Act paved the way for the Nuclear Regulatory Commission to license advanced reactors, celebrated "a historic day for Wyoming."
"Wyoming is the number one producer of uranium in the country, and now we're going to be able to use some of that uranium right here in Wyoming," he said. The Natrium demo will be the state's first nuclear power plant.
Bill Gates delivered a prepared video message: "Nuclear power is the only carbon-free energy source we have that can deliver large amounts of power day and night, through every season, almost anywhere on earth, and it's been proven to work on a large scale," Gates said. "We will build Natrium in a community that knows what it takes to support a major energy project."