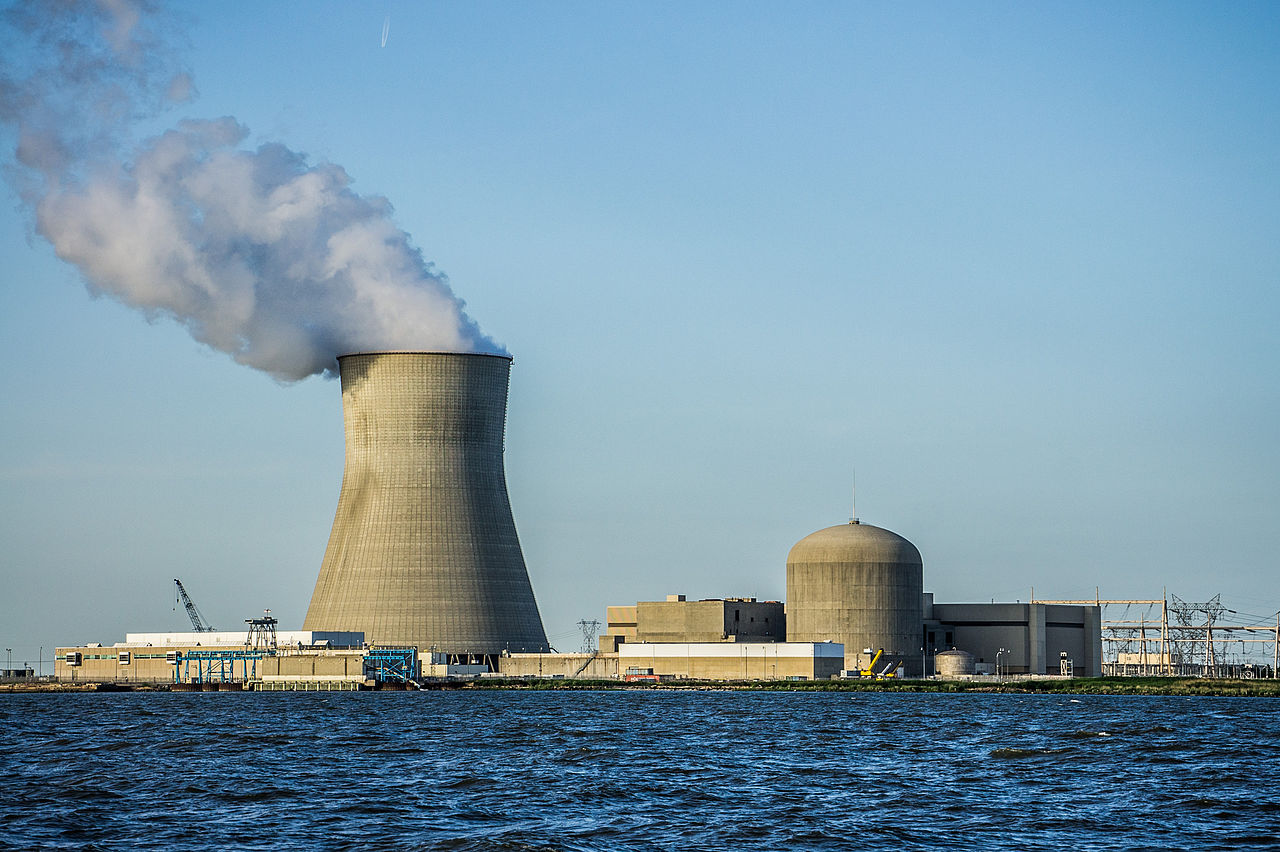 New Jersey's Board of Public Utilities (BPU) yesterday voted unanimously to extend, for an additional three years, the zero emission certificate (ZEC) program benefitting the state's two operating nuclear power plants, Hope Creek and Salem. The two facilities produce more than 90 percent of New Jersey's carbon-free electricity and about 40 percent of its overall power.
Public Service Enterprise Group (PSEG), owner of Hope Creek and co-owner, with Exelon, of Salem, filed applications to extend the ZECs in October of last year, citing the state's clean energy policy, the lower cost of ZECs compared with solar and offshore wind subsidies, and the continued deterioration of power markets. (ZECs allow nuclear plants to enter capacity auctions at a lower price point to compete with historically low natural gas prices and federally subsidized renewable generation.)
"We are pleased with the New Jersey Board of Public Utilities' unanimous decision to extend the ZECs at the current rate to help support New Jersey's largest supply of carbon-free electricity," PSEG stated in response to the vote. "The BPU's actions today helped the environment, saved jobs, and avoided higher energy costs. We appreciate the BPU's detailed review and consideration of PSEG Nuclear's ZEC applications."
Background: In December 2017, Ralph Izzo, PSEG's chairman and chief executive officer, told a committee of New Jersey lawmakers that Hope Creek and Salem would be unprofitable within two years and, without financial support from the state, would have to be retired. Legislation to address the issue was introduced the following March, and in May 2018, S. 2313 was signed into law by Gov. Phil Murphy. S. 2313 directed the BPU to establish a ZEC program—similar to programs implemented in Illinois and New York—with each certificate representing "the fuel diversity, air quality, and other environmental attributes of one megawatt-hour of electricity generated by an eligible nuclear power plant."
The New Jersey ZECs would be purchased by the state's public utilities, with costs recovered via a $0.004 per kilowatt-hour tariff applied to the utilities' retail distribution customers. Most experts predicted a hike of $41 in customers' annual electric bills. The program was estimated to be worth about $300 million in annual subsidies to PSEG.
In April 2019, the BPU issued an order determining that Hope Creek and Salem were eligible to receive ZECs from April 18, 2019, through May 31, 2022. The decision was cheered by nuclear advocates and some clean energy groups but did not sit well with a number of others. In a May 2019 appellate court filing, the New Jersey Division of Rate Counsel, an independent state agency representing consumer interests, argued that PSEG had failed to prove financial need.
The Hope Creek and Salem subsidies survived that legal challenge in March of this year, when a three-judge appellate court rejected the Rate Counsel's argument. On April 19, however, the agency filed a petition with the New Jersey Supreme Court, appealing the lower court's decision.
Hope Creek is home to one 1,237-MWe boiling water reactor, while Salem houses two pressurized water reactors, with Unit 1 rated at 1,169-MWe and Unit 2 at 1,181-MWe. The plants are colocated in Hancocks Bridge, N.J.