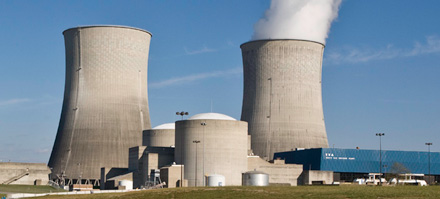 Construction and maintenance services firm Day & Zimmermann (D&Z) has paid $200,000 to resolve allegations that it submitted false claims to the Tennessee Valley Authority for services performed in connection with capital improvement projects at the Watts Bar nuclear plant, the U.S. Attorney's Office for the Eastern District of Tennessee announced last week.
The April 22 announcement makes clear, however, that the allegations settled by the agreement are just that—allegations—and that no determination of liability has been made.
A closer look: In 2013 and 2014, in response to the Nuclear Regulatory Commission's Fukushima-inspired safety mandates, TVA amended an existing $700 million contract with D&Z by an additional $550 million, in part to fund improvements designed to enhance safeguards against nuclear meltdowns. One of those improvements was to construct an elevated "Flex" building, designed to provide backup operating controls in the event of an earthquake, flood, tornado, hurricane, or other extreme event.
According to the U.S. Justice Department, during the period from January 1, 2014, through May 5, 2014, D&Z knowingly shifted costs from various project codes that fell outside the scope of the Flex project and improperly charged those costs against the project by falsely using Flex project codes. The department also alleged that D&Z failed to correct mischarges that it knew or should have known were incorrectly applied and that resulted in false claims for payment, as well as overpayments that were not returned to TVA.
Reaction: Responding to the settlement in an April 26 email, D&Z's vice president of marketing and communications, Matt Rivera, said, "Day & Zimmermann is a values-based organization, committed to integrity in all business transactions. This settlement is not an admission of any liability, and although we are confident in our position that we acted appropriately during the FLEX project in all respects, we settled this matter to avoid further litigation costs and to resolve all issues to the mutual satisfaction of our customer and the appropriate governing authorities."