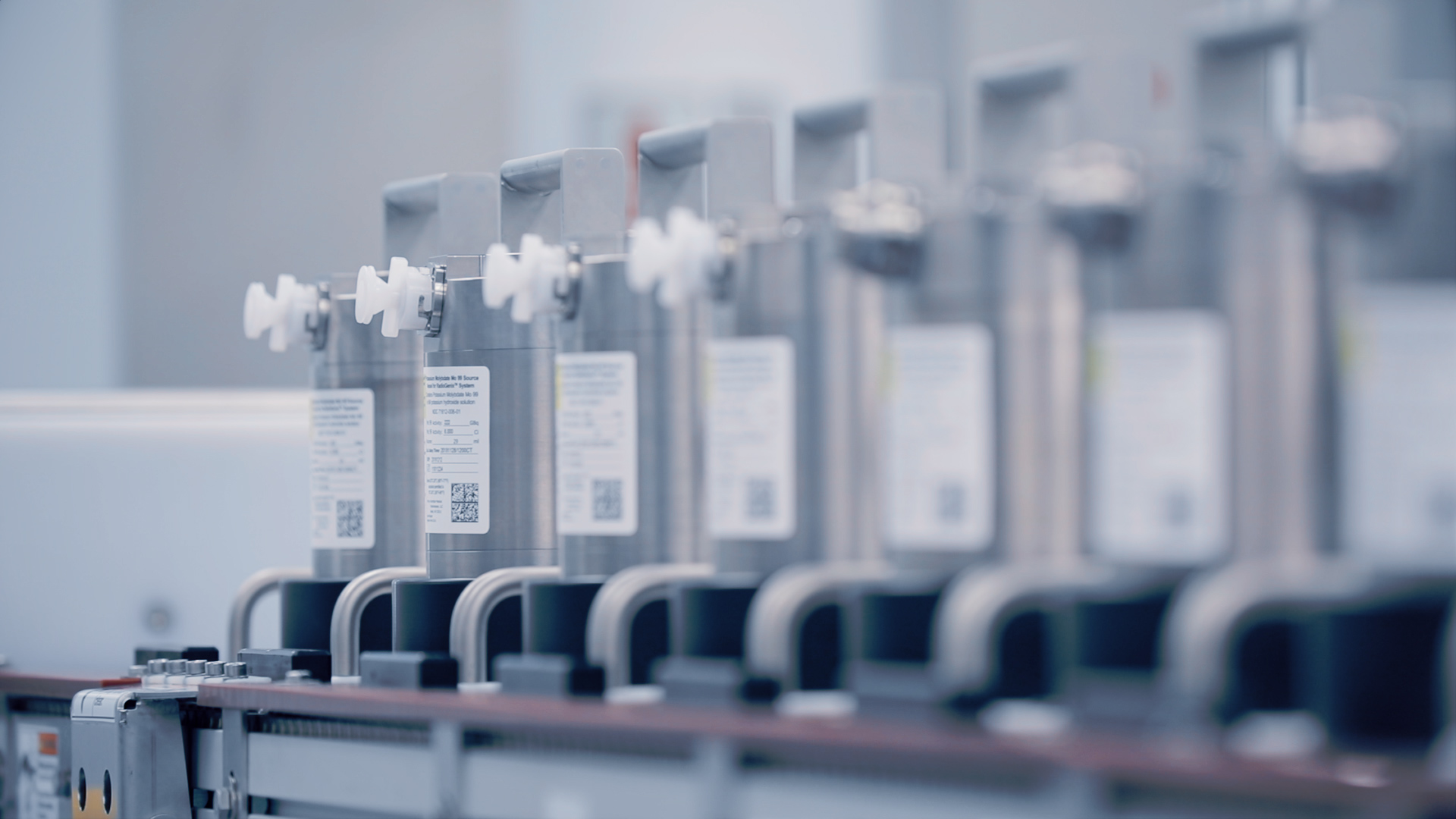 Completing a 5,700-mile journey from Belgium, two 24-ton particle accelerators were delivered to NorthStar Medical Radioisotopes' facility in Beloit, Wis., on April 22, the Wisconsin State Journal reported. Photos and a video of the accelerators being received at the facility are included in the report.
The Rhodotron TT300 HE electron beam accelerators, made by Belgium's Ion Beam Applications, will be used to produce molybdenum-99, the precursor of technetium-99m. Tc-99m is used in 40,000 medical procedures in the United States each day to diagnose heart disease and cancer, to study organ structure and function, and to perform other important medical applications.
Mo-99 production: NorthStar is the only commercial producer of Mo-99 in the United States. The company currently produces the isotope using concentrated Mo-98 and neutron capture at its facility in Columbia, Mo., in partnership with the University of Missouri Research Reactor.
NorthStar anticipates that its Beloit isotope processing facility will more than double its production of Mo-99. The company expects to receive approval from the Food and Drug Administration for the facility in 2022, with accelerator production to begin in 2023, pending licensure and FDA approval.
Other players: NorthStar is one of four companies that have cooperative agreements with the Department of Energy's National Nuclear Security Administration for the production of Mo-99 using low-enriched uranium. In addition to NorthStar, the other three companies are Niowave, Inc. in Lansing, Mich.; Northwest Medical Isotopes, in Corvallis, Ore.; and SHINE Medical Technologies, LLC, in Janesville, Wisc. The federal government is working to establish an uninterrupted domestic supply of Mo-99, which is currently available only through foreign producers in Australia (ANSTO), Belgium (IRE), the Netherlands (Curium), and South Africa (NTP Radioisotopes).
SHINE, located up the road from NorthStar in Janesville, is also working with the NNSA in its efforts to produce Mo-99 using accelerator-based neutron generators and an aqueous LEU solution. In March, SHINE announced that it has completed construction of the exterior structure of its 46,000-square-foot production building, expected to be the largest medical isotope production facility in the world by capacity. The company said that it expects to begin producing Mo-99 in late 2022.