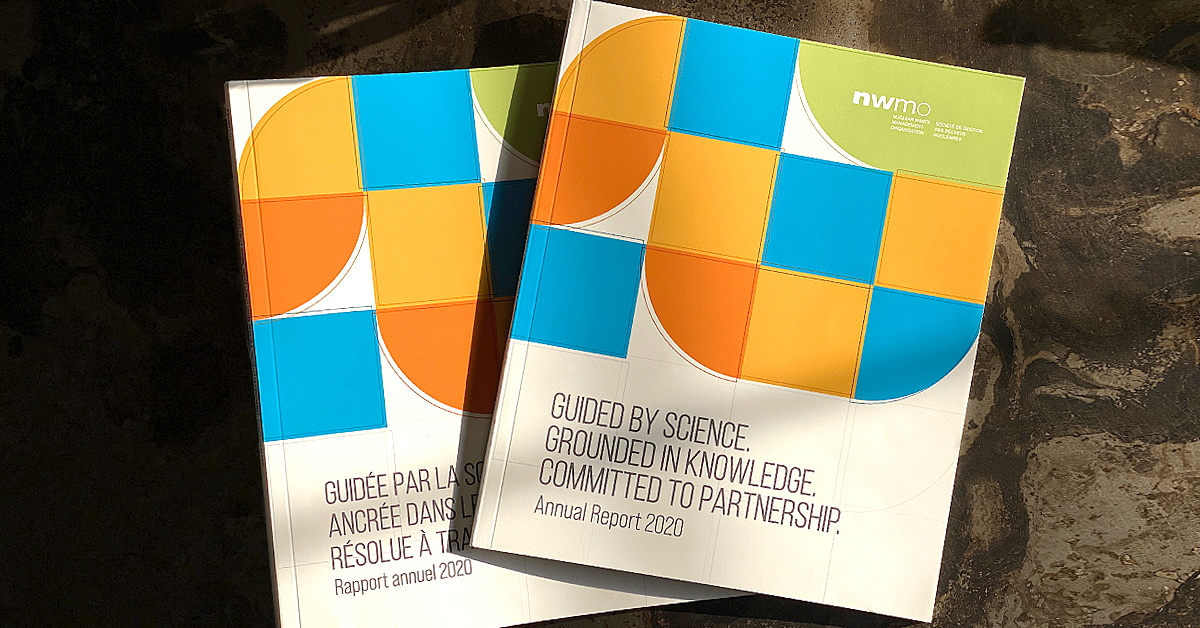 Despite the challenges of the past year, Canada is on track to select a deep geologic repository site for the country's used nuclear fuel by 2023, the Nuclear Waste Management Organization said in its annual report to the Canadian government. In conformance with Canada's Nuclear Fuel Waste Act, the report, Guided by science. Grounded in knowledge. Committed to partnership, was submitted to Natural Resources Minister Seamus O'Regan on March 25.
The report summarizes the NWMO's activities throughout 2020 and provides an audited update on the organization's finances.
Wayne Robbins, NWMO board chair, also said in the report that the organization is confident that it will be able to meet its longer term goals for the start of licensing, construction, transportation, and eventual operation of the repository. According to the NWMO's timeline, construction of a deep geologic repository in Canada is to begin in 2033, with operations starting sometime between 2040 and 2045.
Through its site selection process, the NWMO has narrowed the list of potential repository sites to two Ontario municipalities—South Bruce in southern Ontario and Ignace in the province's northwest.
Progress made: According to the NWMO, over the past year the organization made significant strides in its technical work, began the engagement process for the eventual transportation of used nuclear fuel, and started the process of co-designing its environmental baseline monitoring program. The NWMO also said it made significant progress in developing and drafting safety case studies for the South Bruce and Ignace sites.
Furthermore, the NWMO began preparations to ensure that it is ready to resume borehole drilling in Ignace later this spring and begin it in South Bruce around the same time.
Quote: "In our annual report, we outline how the NWMO has maintained strong momentum despite the challenges posed by the pandemic," said NWMO president and CEO Laurie Swami. "Throughout 2020, we remained focused on moving toward partnership with municipal and Indigenous communities in our two remaining potential siting areas."
Five-year plan: In addition to the annual report, the NWMO released its five-year implementation plan—Implementing Adaptive Phased Management 2021 to 2025—a living document that outlines the organization's activities over the next half-decade.
Following site selection, the NWMO said that it will take on a new series of activities: implementing partnership agreements with host communities, finalizing the safety case for the identified site, preparing to construct a Centre of Expertise, preparing for and participating in regulatory processes, and getting ready to move NWMO operations to the site that is selected.