Fall 2019 was a banner period for five developers of small modular reactors. Here is a roundup of their announcements as well as some information about their plans for the future.
OKLO Announces 1.5 MWe Mini-Reactor
After working under wraps for several years, Oklo announced in December an advanced nuclear reactor that runs on a single fuel load for decades. Calling it the "Aurora Advanced Fission Clean Energy Plant," the firm says the power plant would be integrated with solar panels to provide communities with 24Ă-7, 365 days/year reliable electrical power.
The reactor is designed to produce about 1.5 MW of electric power, while also having the ability to produce usable process heat for residential or commercial applications. The plant uses metal uranium fuel to produce heat, an advanced fuel type which is well-demonstrated with decades of experimental data. Heat pipes carry the heat to a heat exchanger, and a power conversion cycle converts the heat into electricity.
Oklo Announces Site Permit at Idaho National Laboratory
Oklo Inc. announced in December that the firm Oklo has received a Site Use Permit from the U.S. Department of Energy (DOE) to build its Aurora plant at Idaho National Laboratory (INL).
The site use permit is an important step toward commercializing advanced fission technologies, and it is the first issued for a non-light water nuclear power reactor. The site use permit is in effect for the lifetime of the plant.
The site use permit makes a site available to Oklo to build its Aurora plant, which utilizes a compact fast reactor to generate about 1.5 MW of electric power. This site is anticipated to be the location of the first-of-a-kind deployment of the Aurora plant.
Oklo is a small company based in Sunnyvale, CA, developing clean-energy plants using advanced fission. Oklo has been engaged in pre-application activities with the U.S. Nuclear Regulatory Commission (NRC) since 2016 for the Aurora design.
NRC Approves Early Site Permit for SMRs at TVA's Clinch River Site
The Tennessee Valley Authority (TVA) became the first utility in the nation to successfully obtain approval for an early site permit (ESP) from the Nuclear Regulatory Commission to potentially construct and operate small modular reactors. SMRs are a carbon-free energy alternative that aligns with TVA's mission to pursue innovative technologies.
The 20-year ESP, approves the 935-acre Clinch River site near Oak Ridge, Tenn. for a nuclear facility that can produce up to 800 MWe total. The actual plant will take up a very small footprint on the site and will be able to hook into existing electrical transmission infrastructure and take advantage of local and regional transportation systems.
TVA cited four SMR designs in its ESP application without stating a preference for any of them. An 800 MWe power station would likely require multiple units from any of the current SMR designs.
TVA applied for an ESP in 2016, and the NRC began formally reviewing the 8,000-page application in January 2017. The application addressed the site safety, environmental and emergency preparedness requirements to determine approval of the site.
TVA will have up to 20 years, with a possibility of an extension, to make a decision to pursue the construction of one or more small modular reactors. A separate NRC application process is required to build and operate a commercial reactor.
The permit does not authorize any construction activities regulated by the NRC. No SMR designs have been approved by the agency, though several are in various stages of review and the TVA board has not yet approved building any new nuclear reactors as part of its long-range resource plans. TVA ended its involvement with completing the two partially built full-size reactors at the Bellefonte site in Scottsboro, Ala., by selling the site to a private developer.
The ESP includes additional provisions, including approved analysis methods, that deal with the NRC's emergency preparedness regulations. This could allow a future license applicant at the Clinch River site to request an emergency preparedness zone smaller than those found at current U.S. nuclear power plants.
DOE is supporting the TVA project through an agreement which can reimburse the utility for up to 50% of eligible costs.
NuScale's SMR Design Clears Phase 4 of NRC Design Review Process
NuScale Power announced in December that the U.S. Nuclear Regulatory Commission (NRC) has completed the fourth phase of review of the design certification application (DCA) for the company's revolutionary small modular reactor (SMR). NuScale reached this milestone on schedule. The entire review of NuScale's SMR design is now in Phases 5 and 6.
Phase 4 of the NRC's DCA review represents completion of the advanced safety evaluation report (SER) with no open items. Completion of Phase 4 is significant as it signifies near-completion of the technical review.
All requests for additional information have been closed, and all open items have been closed. This is the last version of the SER before the NRC issues its Final SER in September 2020. The NRC remains on track to complete its final review of NuScale's design by this date. The Final SER will represent approval by the NRC staff of the NuScale SMR design which is based on light water reactor technology principles.
Phases 5 and 6 of the NRC review remain to be completed. Phase 5 entails a review by the NRC's Advisory Committee on Reactor Safeguards (ACRS). The ACRS is an independent advisor to the NRC that reviews and reports on safety studies and reactor facility license and license renewal applications.
As NuScale's first customer, the Utah Associated Municipal Power Systems is planning a 12-module SMR plant in Idaho slated for operation by the mid-2020s based on the NRC's certified design. In Canada NuScale plans to file for design review with CNSC and has MOU with Ontario Power.
NuScale has taken steps to build out its supply chain in the past year, signing preliminary agreements with companies that will offer technical expertise and will manufacture various components of the reactor. The most recent of these include Doosan Heavy Industries and Construction, Ltd. and Sargent and Lundy, and both firms provided a cash investment in NuScale. The terms and amounts were not disclosed.
In 2011, Fluor Corporation became the primary investor in NuScale with the intent to leverage its global engineering, fabrication, procurement, and construction capabilities, along with its global sources and established supply chain, to support the commercialization of the NuScale design.
Terrestrial Energy's IMSR to Get Joint Review by CNSC and NRC
The Canadian Nuclear Safety Commission (CNSC) and the United States Nuclear Regulatory Commission (NRC) have selected Terrestrial Energy's Integral Molten Salt Reactor (IMSR®) for the first joint technical review of an advanced, non-light water nuclear reactor technology.
The selection of Terrestrial Energy's IMSR for joint technical review follows the August 2019 Memorandum of Cooperation (MOC) between the CNSC and the NRC that further expands the agencies' cooperation on activities associated with advanced reactor and SMR technologies.
Terrestrial Energy's IMSR is an advanced reactor employing Generation IV molten salt technology with a power output of 195 MWe.
The firm's IMSR submissions to the CNSC for Phase 2 of the Vendor Design Review (VDR) process commenced in December 2018. Since February, the IMSR has been the subject of NRC pre-licensing activities supported by grant funding from DOE.
The IMSR integrates the primary reactor components, including primary heat exchangers to secondary clean salt circuit, in a sealed and replaceable core vessel that has a projected life of seven years. It will operate at 600-700°C, which can support many industrial process heat applications. The reactor uses a graphite moderator.
The fuel-salt is a eutectic fluoride with low-enriched uranium fuel at atmospheric pressure. Emergency cooling and residual heat removal are passive processes. Each plant has space for two reactors, allowing 7-year changeover, with the used unit removed for off-site reprocessing when it has cooled and fission products have decayed to levels that allow for removal. The footprint of the plant is estimated to be 17 acres.
Terrestrial Energy is engaged with regulators and industrial partners to complete IMSR engineering and to commission first IMSR power plants in the late 2020s. The firm has signed memorandums of understanding (MoU) with several U.S. nuclear utilities and DOE national labs as well as with Ontario Power for development work on its design. Last February, it completed a review of several potential sites at the Canadian National Laboratory Chalk River facility.
In June 2019 the firm named Charles G. Pardee, the former COO of TVA, as president of the company. Previously, Mr. Pardee had been COO of Exelon Generation.
Poland Plans 300 MW SMR with GE-Hitachi
The billionaire owner of chemical company Synthos SA, Michael Solowow, is planning to build the BWRX 300 MW small modular reactor (SMR) in Poland in the next decade in cooperation with GE Hitachi Nuclear Energy (GEH).
GEH said in a press statement: "Synthos is interested in obtaining affordable, on-demand, carbon-free electricity from a dependable, dedicated source." The statement was made as the two firms signed a letter of intent to build the BWRX-300 small modular reactor." (fact sheet)
"Through our design-to-cost approach, we are designing the BWRX-300 to be cost competitive with gas, renewables, and other forms of power generation."
Synthos is a manufacturer of synthetic rubber and one of the biggest producers of chemical raw materials in Poland. An SMR would be valuable to the firm as a source of CO2 emission free electricity and for process heat applications.
GE-Hitachi Kicks Off BWRX-300 SMR for Estonia
U.S.-based GE Hitachi Nuclear Energy (GEH) and Estonia's Fermi Energia have signed an agreement to collaborate on the potential deployment of GEH's BWRX-300 small modular reactor (SMR) in the Baltic country.
Under the agreement, the two companies will examine the economic feasibility of building a BWRX-300 in Estonia. The agreement covers a review of site requirements and an assessment of local nuclear regulatory requirements.
GEH said Fermi Energia plans to make public the results of its feasibility study on the suitability of SMRs for Estonia in January 2020.
In May 2018 GEH announced that Dominion Energy in the U.S. had agreed to invest in the BWR-300 to advance its progress towards commercialization.
---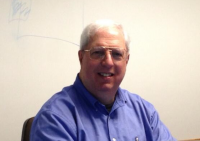 Dan Yurman has published a nuclear energy blog since 2007 and has contributed to the ANS Nuclear Cafe since 2010. He is a member of the ANS Social Media Team.