In an enthusiastic push to better recognize the outstanding technical work of our colleagues and the extraordinary community contributions of American Nuclear Society members, the Fuel Cycle and Waste Management Division (FCWMD) has established four brand new awards this year. As the nomination deadline of April 1 swiftly approaches, we hope that you'll help us celebrate excellence in nuclear engineering by nominating extraordinary candidates for this first round of awards.
These awards include two national awards and two divisional awards to publicly recognize the exceptional contributions of our members. They primarily address two key values of the Fuel Cycle and Waste Management Division: technical accomplishment and divisional service.
Seeking to emphasize contributions to the FCWMD, we have instituted new awards for Significant Contribution to the FCWM Mission and Distinguished Service on Behalf of the FCWM Division. In order to honor contributions to the science and engineering technology behind nuclear fuel cycles and waste management, the Outstanding Published Work and Lifetime Achievement awards were also instituted.
For more details and nomination forms, please see FCWMD Awards and ANS Honors and Awards. We hope that you'll nominate exceptional colleagues before April 1.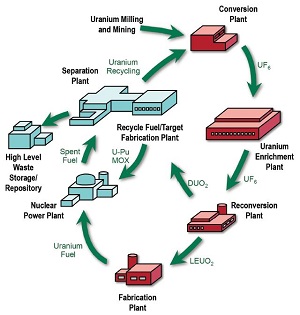 _____________________

Katy Huff is a Nuclear Science Security Consortium postdoctoral scholar at the University of California-Berkeley, where she conducts computational analyses of advanced nuclear technologies and systems.  She holds a Ph.D. in nuclear engineering at the University of Wisconsin-Madison, where her research emphasized computational fuel cycle systems analysis and repository technology simulation.