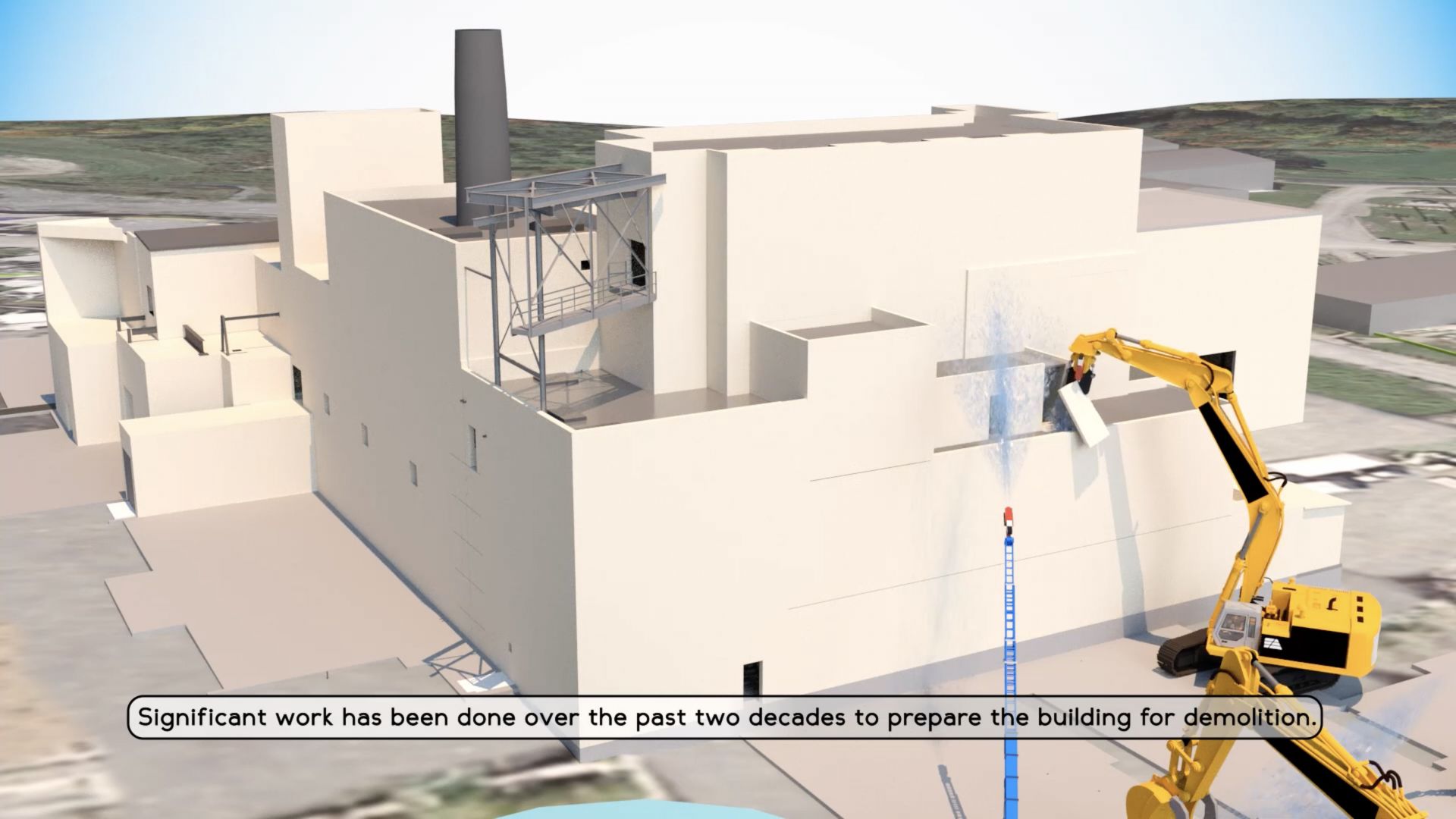 A new animated video from the Department of Energy's Office of Environmental Management (EM) shows how cleanup contractor CH2M HILL BWXT West Valley (CHBWV) will take down the main plant process building at the West Valley Demonstration Project (WVDP).
The EM team at West Valley wanted to convey the project to the public, and they believe the animation accomplishes that goal, according to Stephen Bousquet, EM WVDP federal project director for the Main Plant Deconstruction Project.
Click here to watch the video.