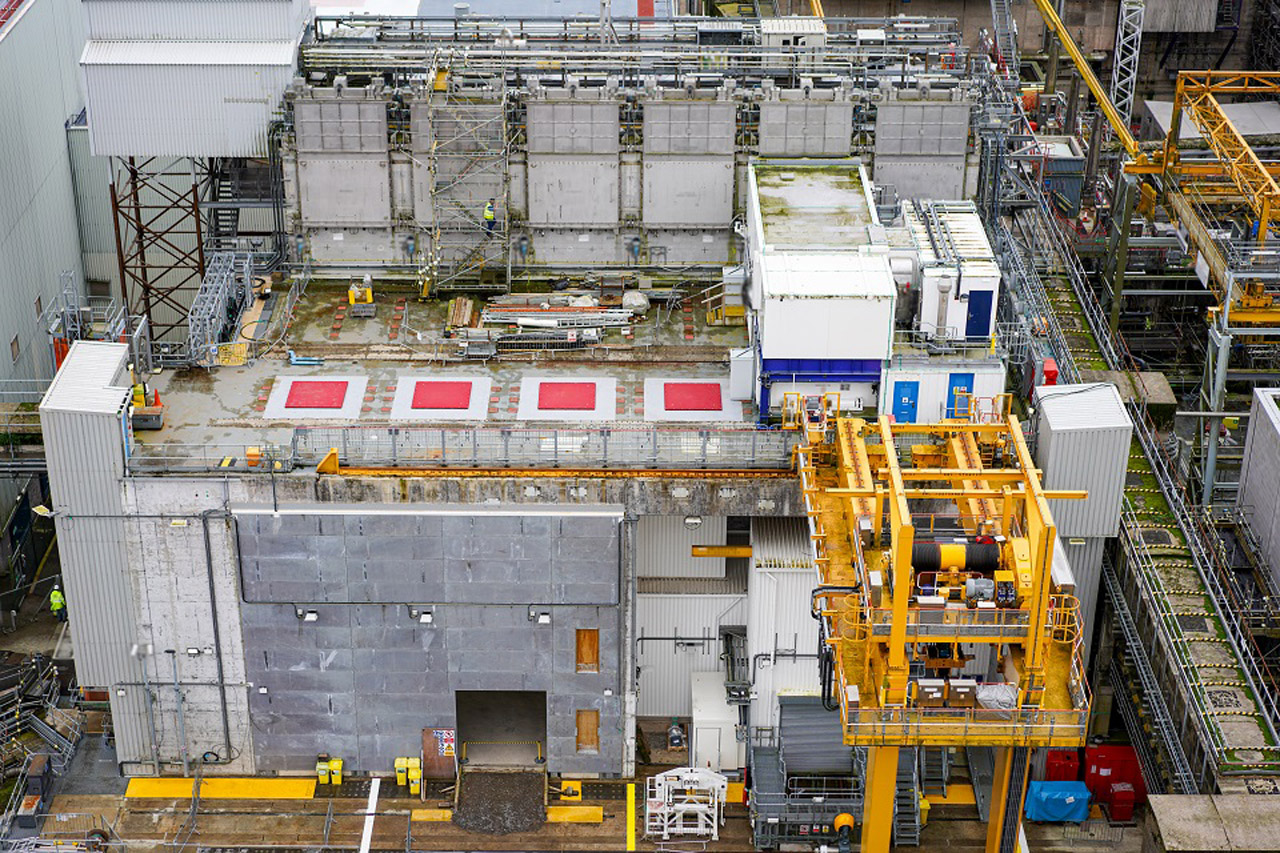 After decades of planning and weeks of preparation and checks, the first batch of legacy waste has been retrieved from the Pile Fuel Cladding Silo at the Sellafield nuclear site in West Cumbria, England. According to Sellafield Ltd., the site license company, a state-of-the-art robotic arm was used to reach into the silo and, for the first time, remove and repackage the waste for longer-term storage.
These retrievals mark a significant achievement in progress toward the cleanup and decommissioning of one of the most hazardous buildings on the site, according to Sellafield Ltd., which made the announcement on August 16.
Watch a video about the Pile Fuel Cladding Silo and Sellafield's waste retrieval operations here.