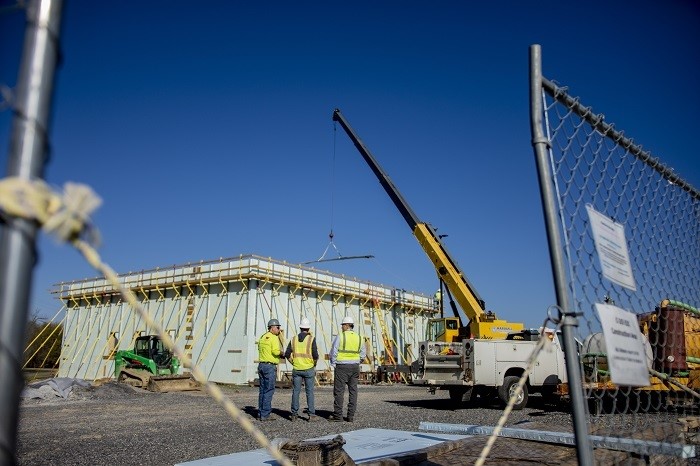 Construction crews at the Department of Energy's Paducah Site in Kentucky have broken ground on a new Emergency Operations Center (EOC) to improve coordination and response to emergencies across the site.
The 3,500-square-foot facility will replace the existing EOC, which was established in the site's C-300 Control Building around 1990. The C-300 Control Building was built during the 1950s. The new modern facility will be used to monitor environmental conditions and house emergency management personnel.
The new EOC is scheduled for completion in this year.
A video is available on the construction of the new EOC.