Southern, Vogtle, and Westinghouse advance in standings

Rowe 1, Nukes 0

TVA 1, Zombies 0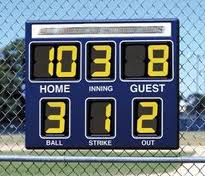 There was good news and bad this week in the field of nuclear energy, at least in the U.S.  The good news is that the U.S. Nuclear Regulatory Commission pushed out the final safety evaluation reports not only for the licenses to build and operate four new reactors, but also for the reactor design to be used by them.  The reactor projects are Southern's Vogtle site in Georgia and Scana's V.C. Summer station in South Caroline.  Both projects reference the Westinghouse 1,100 MW AP1000 light water reactor.
Rowe has bad news for new nukes
The bad news is that Exelon CEO John Rowe delivered another of his "no profits in new nuclear construction" speeches.  That's distinct from up rates or getting more production of electricity from the existing fleet.
According to World Nuclear News, Rowe spoke at the American Nuclear Society's 2011 Utility Working Conference in Hollywood, Florida, on 15 August, Rowe said that the renaissance of the US nuclear industry is being limited by economics rather than technology.
"The near-term prospects for an expansion in the use of nuclear energy in the USA "will be miserably hard and extremely challenged by economics," according to the head of Exelon, the country's largest nuclear utility.
"When making decisions about what to build, the same standards that we say should be applied to renewable, coal and gas must be applied to nuclear." These include costs, energy demand, energy security and government support. "Politicians ignore many of these factors, especially economics, and want to promote their favorite technologies."
The first is that we have the right technology. He said that new designs needed more safety features and to be simpler to operate than earlier designs. "The new reactor designs have made great progress in this area, and this condition has been met," Rowe concluded.
The second requirement is to have a workable solution for dealing with radioactive waste. However, he said, "Unfortunately the federal government is further away from keeping its promise on waste disposal than ever and this condition cannot be met."
Thirdly, there needs to be demand for new generating capacity. "There is not currently a need for new baseload generation because of minimal load growth and excess generation capacity," Rowe said. "This could change with more coal plant retirements, but right now this condition cannot be met."
The final precondition is that there are consistently higher prices for gas, making nuclear a more economical option. However, he noted that new supplies of natural gas "has caused prices to plummet from their historic highs. It is the most affordable fuel for at least one, perhaps two decades." Therefore, "This condition cannot be met due to the influx of shale gas into the market." Rowe added, "Shale is good for the country, bad for new nuclear development."
Margaret Harding has a review of Rowe's speech at her blog ~ 4 Factor Consulting.
It might not be what we want to hear, but we, as an industry, need to listen. If the CEO of the biggest merchant nuclear fleet in the US is telling us why nuclear isn't the answer, we need to understand his message and figure out how to change the equation. Not shoot the messenger for telling us the bad news.
Not said in my piece, but I started at GE Nuclear in 1981, three months after Jack Welch came to the corporate HQ and gave them a tough dose of reality. The business plan to sell three plants a year was not based in any factual assessment and required a complete revision to the reality of that market. As much as I might dislike Jack, he was right. John Rowe is giving us a similar assessment. We need to listen.
Also, Rod Adams at Atomic Insights, has additional observations about Rowe's speech. Is Rowe right? Will natural gas remain cheap for 10-20 years?
When I was trying to sell investors on the idea of building small modular reactors in the 1990s, people told me that natural gas was cheap and would be cheap forever. The EIA projections backed up those assertions. In 1996, when I put Adams Atomic Engines, Inc. to sleep for the first time, natural gas was selling for $1.60 per million BTU in the US.
In the summer of 2008, after a long climb, natural gas topped out at about $14 per million BTU in the US. The rate of increase over that period of time was substantially higher than the EIA's 1996 projection of 2-3 percent per year.
TVA turns back zombie attacks at Bellefonte
One final piece of good news is that the Tennessee Valley Authority, which does not depend on the merchant model, decided to proceed with completion of construction of the 1,260 MW Bellefonte nuclear reactor in northern Alabama. The reactor will proceed under the old Part 50 licensing process with a construction license and then an operating license.  Brian Wang has a link to TVA's press release.
Anti-nuclear groups labeled Bellefonte a "zombie plant," and dressed up in theatrical makeup to add emphasis to their cause, but the TVA board banned costumed speakers from its meeting.  The board's unanimous vote should be a confidence builder for anyone following the plant's progress.
This week's Carnival
At ~ Next Big Future ~ there is an update on small fusion projects - Helion Energy, General Fusion and Tri-alpha energy.  Helion Energy has already received $5 million in funding from NASA and the US Department of Defense among others, is now looking for $20 million from private investors to build what it says could be a commercially viable reactor.
The first laboratory tests of the General Fusion (magnetized target fusion) design have gone well, achieving a temperature of 5 million degrees for 1 microsecond. Tri Alpha Energy, a secretive California-based company, is believed to have raised $90 million for its variant of the field-reversed technique; among its investors is Microsoft co-founder Paul Allen.
John Bickel ~ Evergreen Nuclear - looks back at pro-nuclear talking points for the Seabrook Nuclear power station and finds they have aged will with time.
Charles Barton ~ NuclearGreen ~ has two reports.
The first post focuses on motives for the British Campaign for Nuclear Disarmament during the 1950's.  In particular it argues that the British Nuclear arms program failed to enhance British National security, while creating a nuclear safety problem and other serious concerns, and reflected ambitions of politicians that had little to do with the well being of the British people.
The second post is a transcript of a 1959 speech by Alvin Weinberg and is cross posted from Energy from Thorium. It is an important and highly relevant statement of the future role nuclear energy can and should play in promoting human well being.
CoolHandNuke - more good news about nuclear energy - in the latest in a continuing series, the site publishes more updates designed to inspire and lift the spirit when it comes to the outlook for nuclear energy.
Meredith Angwin ~ Yes Vermont Yankee ~ says maverick U.S. Senator Bernie Sanders is the sole vote against Small Nuclear Reactors (SMRs).
Senator Bernie Sanders usually says he is against Vermont Yankee because it is run by Entergy and the plant is old and dangerous (in his opinion, at least). However, Sanders is equally against new plants. In a recent bi-partisan Senate Committee vote, Sanders was the only vote against research funding for small modular rectors. Sanders just doesn't like nuclear energy in any form.
Gail Marcus ~ Nuke Power Talk ~ says spot lighting the facts about failures at Fukushima doesn't make someone "anti-Japanese."
In response to a reader's assertion that her previous posts on Japan have sounded anti-Japanese, she speculates on possible reasons for some of the revelations that have come out in the press about the behavior of the Japanese nuclear organizations, both in the wake of Fukushima and in other instances.  She concludes that, while such behavior may have cultural roots, awareness of the downsides of the actions can cause people and organizations to change their behavior.
Dan Yurman ~ Idaho Samizdat ~ USEC's American Centrifuge project is at a standstill.  The firm has not yet obtained a $2 billion Department of Energy loan guarantee. While the firm's investors are patient, that won't last forever.
At the ANS Nuclear Cafe, Yurman has a review of Saudi Arabia's nuclear energy ambitions.  While the 16 reactors the Kingdom of Saudi Arabia (KSA) wants to build will likely be located at coastal sites, the electricity from them will support development of the "empty quarter" and turn KSA into a regional exporter of energy to Oman and other Persian Gulf states.
# # #