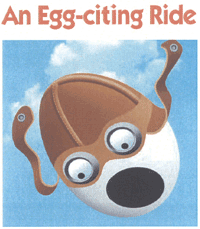 The Chicago local section of the American Nuclear Society launched  activities for National Engineers Week a day early on Saturday, February 19, by presenting a student engineering workshop. The event was hosted by the Chicago Museum of Science and Industry (MSI), the largest science museum in the western hemisphere. The workshop was part of a series in which high school science achievers learn about different science disciplines and career paths. The workshop included 26 high school students from across Chicago, an MSI education coordinator, and two adult MSI volunteers.
The workshop was featured on ABC Channel 7's local news at 5 p.m. on February 19:
[wpvideo FFXeU7Rx]
Representing the Chicago ANS local section and overseeing the student activities were:
Natalie Zaczek-Exelon, Dresden plant-mechanical engineer

Paul Stalec-Sargent & Lundy LLC-mechanical engineer

Marissa Seloover-Exelon, Dresden plant-electrical engineer

Rona Banai-EPIR Technologies-chemical engineer
Chuck Vincent of ANS Headquarters introduced the workshop by talking about the role of engineers in our modern world-citing students' use of cell phones, roads and bridges, electricity, etc.-and how National Engineers Week provides an opportunity for students to learn about the kind of work that engineers do.  Zaczek, Stalec and Seloover then spoke about their engineering specialties.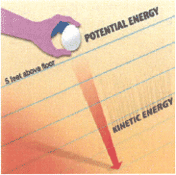 Zaczek introduced the engineering challenge:  Work in a group to design an apparatus to allow an egg to drop from a height of 5 feet and have it "stop" within 2 inches of the floor without breaking. Students were given a variety of materials: one nylon leg from a pair of panty hose, balloons, rubber bands, string, plastic bags, and pennies.
The students first designed and tested a prototype of their design (without the egg). Then, under the watchful eyes of their fellow students, they tested the design for their "thrill ride" using a raw egg. The initial results weren't quite on target. One group broke its egg; the other groups had the egg stop too far above the floor. Groups were given additional time to tweak or redo their designs.
Then, the final demonstrations followed. In the final round, four of the six student groups achieved the goal. One group managed to stop the egg 1.5 inches from the floor. The remaining two groups made significant improvements in their work.
Throughout this activity, there was discussion of HOW engineers work to solve problems, including testing prototypes before attempting to employ the planned solution. Students asked many questions of the four engineers, covering such things as how long do engineers have to come up with solutions, how did they find their jobs after college, and what kind of training is important. About half of the students indicated an ongoing interest in engineering. After this activity, virtually all the students said that they had a better understanding of how engineers work.
"This very successful event is an example of what a local section or student section can achieve with enthusiastic volunteers and advance planning," said Chuck Vincent, ANS Outreach administrator. "We hope to see other sections working on plans for National Nuclear Science Week and National Engineers Week next year."
ANS local sections, student sections, and individual members can all help students and the general public develop a better understanding of the important role of engineers. For a list of 50 ideas about how to participate in National Engineers Week, visit Get Involved.