This is the 40th Carnival of Nuclear Energy Blogs. The carnival  features blog posts from the leading U.S. nuclear bloggers and is a roundup of featured content from them.
If you want to hear the voice of the nuclear renaissance, the Carnival of Nuclear Energy Blogs is where to find it.
This is a great collaborative effort that deserves your support. Please post a Tweet, a Facebook entry, or a link on your Web site or blog to support the carnival.
Bloggers call foul on NRC licensing and Yucca Mountain
The staff at the Nuclear Regulatory Commission might feel like a soccer ball at a World Cup match after reading the critiques of three nuclear bloggers. In their view, the NRC is not scoring any points with them. Their issues are decision processes for relicensing, how fast the agency moves applications for new licenses through its approval process, and the increasingly muddy waters of the end of the Yucca Mountain project.
Yes Vermont Yankee notes that Duane Arnold and Vermont Yankee are sister nuclear plants. Duane Arnold's license review took two years and two months.  Vermont Yankee's license review is at five years and counting. It is pointed out that if the NRC were actually using objective criteria to evaluate plants, this would not happen.
The NRC does not have enough money to process all the COL (combined operating license) applications in 42 months. Some of the applications, however, are not ready for prime time because of deficiencies, and other license reviews have been suspended at the applicant's request. The situation is better with reactor design certification. There, NRC expects to finish by 2011 (claim made in 2009) all three that it has docketed.
The NRC has just released a heavily redacted version of the Yucca Mountain review. This action has been justified using a maneuver within the Freedom of Information Act, the process by which the Heritage Foundation sought access to these documents.
What was redacted, you ask? Well, it was the scientific analysis and unbiased recommendation of the NRC staff, something that the taxpayers and nuclear utilities have paid millions upon millions of dollars for, but Chairman Jaczko seems bent on preventing.
Spent fuel is here to stay
Three states are suing the NRC over the issue of spent fuel stored in dry casks at the Indian Point nuclear plant. New York's attorney general led the charge.
Idaho Samizdat - New York's AG sues over spent fuel at Indian Point.
Idaho Samizdat reports that the state of New York has sued the NRC over the issue of storage of used nuclear fuel in dry casks at the Indian Point reactors in Westchester county. It is a politically motivated act promoted by New York Gov. Andrew Cuomo ,who campaigned on a platform of closing Indian Point.
Idaho Samizdat - New York may have lost the case before the ink was dry. New York's lawsuit may fail as the 9th Circuit Court of Appeals just ruled against an anti-nuclear group in California that sued over the very same issue at the Diablo Canyon nuclear plant. If courts in New York look at the Ninth Circuit ruling for precedent, it could turn serious litigation into nothing more than a publicity stunt.
Learning from the opposition
People who are opposed to nuclear energy are good at what they do. The public is scared silly about radiation as a result. Are there ways to push back?  Several bloggers explore the landscape.
Pop Atomic - Learning from anti-nukes: An alternative strategy.
Anti-nuclear activists are good at exploiting cracks in the media coverage of thenuclear industry. Can the nuclear industry learn from this tactic? Is is a good idea?
It may seem like anti-nukes "don't get it," but you must admit that they are good at what they do, and they do make nuclear projects as difficult as possible.
It is time to take a closer look at what is working for anti-nukes, and examine exactly what they are trying to achieve. Is it possible that we have a lot to learn from each other?
Nuke Power Talk - Are people finally getting it or not?
People are beginning to capture the subtleties of the issues of nuclear power compared with other energy sources. An editorial entitled "Energy Roulette" in  the Washington Post calls for a technology-neutral carbon reduction standard, saying that if "the government interest is in reducing climate change...why should government aid only wind and solar?"
NEI Nuclear Notes - big splash in USA Today.
Editions of USA Today in many regions of the country include a special section on the nuclear energy industry. The section includes a foreword by Nuclear Energy Institute president and chief executive officer Marvin Fertel on the value of nuclear energy, as well as articles and advertising from many nuclear energy companies.
Nuclear Fissionary - Greenpeace activists swarm Spanish nuclear site.
Twenty Greenpeace activists entered a nuclear reactor compound in eastern Spain and several of them climbed a cooling tower to protest the use of nuclear power, a Spanish official and Greenpeace spokeswomen said.
Some of them attacked and injured three security officers. The men were assaulted as the angry mob of activists painted the word "peligro" or danger on the cooling tower.
Greenpeace claims that this reckless stunt demonstrates that nuclear power plant security is weak. The truth is, the cooling tower is outside of the secure areas of the plant and the activists never got anywhere near the reactor or the redundant security barriers.
Nuclear Town Hall - Report on fuel rods creates false fears.
A story about potential defects in reactor fuel rods was siezed upon by citizens groups opposed to nuclear energy. On closer inspection, however, the story reveals that alarmist hand-wringing over a gloom-and-doom scenario is not warranted.
If the rods begin to crack, they release boron and tritium into the cooling water, a condition that can easily be monitored.
"As long as there is no significant increase in boron or tritium observed, the recommendation would be continue operation until the end of the operating cycle," NRC spokesman Neil Sheehan, told the Wall Street Journal.
Areva North America Next Energy - Survey says American support nuclear energy.
A survey found that 79 percent of respondents agree that "to jump-start investment and maintain U.S. competitiveness, the federal government should provide guarantees backing loans for buildings solar, wind, advanced-design nuclear power plants, or other energy technology that reduces greenhouse gases." Nineteen percent of those surveyed do not agree, and two percent don't know.
Those who "strongly agree" outnumber those who "strongly disagree" by a similarly lopsided margin, 46 percent to 10 percent.
This was a telephone survey of 1000 U.S. adults was conducted on February 10-13 by Bisconti Research Inc./GfK Roper for the Nuclear Energy Institute.
Thorium fueled reactors generate interest
Nuclear Green - Rising interest in thorium fueled reactors.
Now that China has announced interest in developing innovative thorium-fueled reactor designs, a lot of people are paying attention.
Despite [the Chinese announcement of LFTR development plans] not making a ripple in the wider press, there's a chance this development could be very significant. If the advocates of LFTRs are proved correct-and their arguments are certainly very compelling-then the Chinese could be taking one of the first substantial steps in a new type of nuclear race.
And the stakes are high: as Kirk Sorensen reports, the project "aims not only to develop the technology, but to secure intellectual property rights to its implementation." It will be very interesting to see what happens next.
Oil company business model v. nuclear energy
Atomic Insights - Embargo oil business model.
The Atomic Insights blog has been covering the business competition between oil, gas, and nuclear energy. This week, it takes on the oil company business mode,l exploring reasons why it is low on innovation, yet high on profits.
ANS launches India Section
ANS Nuclear Cafe - A passage to India.
The American Nuclear Society presented the charter to the ANS local India Section at its inaugural event held in Mumbai, India, on February 11, 2011. ANS Past President Harold McFarlane led the presentation of the charter, which was granted in November 2010 by the ANS Board of Directors.
The keynote address for the meeting was given by Vice Admiral John Grossenbacher, director of the Idaho National Laboratory (INL), who talked about recent U.S. developments in nuclear research and development.
The event was hosted by the U.S. Counsel General for Mumbai, Paul A. Folmsbee, and attended by U.S. Secretary of Commerce Gary Locke. The event took place with the simultaneous visit to India by representatives of 24 U.S. firms on a trade mission. A delegation from INL also visited.
Reprocessing used fuel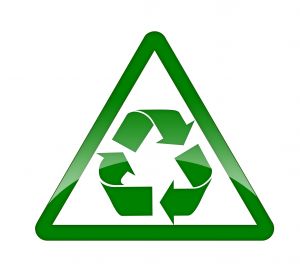 Recovering uranium and plutonium from used fuel can power a nation's factories and cities. We recycle aluminum, glass, and paper, so why not used fuel? The logic appears to escape some in the United Kingdom and elsewhere
Get ready for a righteous fight over plutonium in the UK. The coalition government has launched consultations on the question of whether to recycle it in power reactors, or entrain the stuff permanently in glass logs and dispose of it, or just keep it in long-term storage.
Expect the professional environmental lobby-with the full support of the professional anti-proliferation lobby-to oppose recycling, and to back up that opposition with reasoning that is either weak or outright contradictory.
Brave New Climate - Safeguarding the nuclear fuel cycle.
The purpose of this post is to compare the safeguards challenges presented by two nuclear recycle approaches, relative to the current U. S. approach of a once-through fuel cycle. If these nuclear fuel cycles are evaluated solely on the basis of the safeguards needed, one finds the following:
PUREX recycle offers no safeguarding advantage over the once-through fuel cycle. Beyond that, this approach presents a significant concern over handling of separated plutonium in the power plant environment. Since chemically pure Pu is inherent in the PUREX process, safeguards inspections must be highly intrusive.
Adding recycling fast reactors with pyroprocessing ("PYRO") to an existing fleet of LWRs absorbs all of the plutonium produced by LWRs. There will be no inventories of plutonium other than what is in active use. PYRO is a new class of facility requiring safeguards, but batch-process inventory controls, coupled with a simple mechanical layout, will make the inspectors' jobs more straightforward than for a PUREX facility.
The facility for recovering usable material from used LWR fuel may require safeguards similar in approach to those in PUREX facilities, but no separated plutonium will be involved. If plutonium were to be diverted from a PYRO facility or from the LWR recovery facility, it would be useless (for weapons use) without further processing in an otherwise unneeded PUREX type of facility.
Realistically, a full transition to recycling fast reactors is a process that will take decades. If, however, all the LWRs were retired and replaced with recycling fast reactors, in addition to the above advantages, there would be no further need for uranium enrichment.
This is a guest post by William Hannum, a member of the Science Council for Global Initiatives who has worked for more than 40 years in nuclear power development, stretching from design and analysis of the Shippingport reactor to the Integral Fast Reactor.
Hannum earned his BA in physics at Princeton and his MS and PhD in nuclear physics at Yale. He has held key management positions with the U. S. Department of Energy.
Hannum is a fellow of the American Nuclear Society, and has served as a consultant to the National Academy of Engineering on nuclear proliferation issues.
# # #