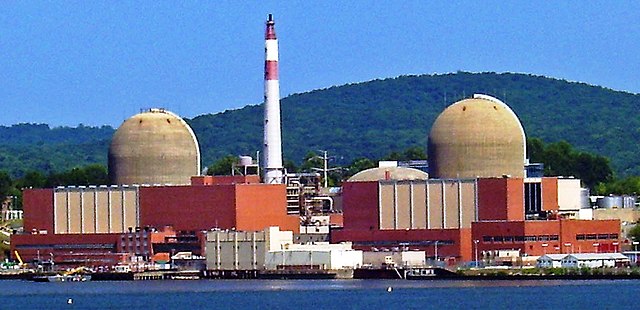 The Nuclear Regulatory Commission hasgranted a request by Holtec Decommissioning International (HDI) to revise the emergency preparedness plan for the Indian Point Energy Center. Reflecting the reduced risk of a radiological emergency at a decommissioning power reactor site, the exemption removes the requirement that HDI maintain a 10-mile emergency planning zone around the plant.
A subsidiary of Holtec International, HDI acquired the three-unit nuclear power plant, located in Buchanan, N.Y., from Entergy in May 2021 for accelerated decommissioning. The company recently completed moving all of Indian Point's spent nuclear fuel to dry storage, significantly reducing the plant's risks.
The basis: According to the NRC, the approved exemptions were needed for HDI to establish and maintain an adequate level of radiological emergency preparedness during decommissioning. These exemptions are consistent with NRC actions at other commercial nuclear power plants undergoing decommissioning. The agency noted that it has issued such exemptions to 19 decommissioning plants since 1987.
Once HDI implements the changes, state and local governments may rely on a comprehensive emergency management plan approach ("all hazards") for off-site emergency response should an event occur at Indian Point. The company is required to maintain an on-site emergency plan-and-response capabilities, including the continued notification of state government officials in the event of an emergency declaration.
Based on the evaluation and recommendation by NRC staff, the NRC commissioners approved the exemptions on October 24. The exemptions and associated license amendments reflecting the changes are to be issued in the next few weeks.
The votes: The four acting NRC commissioners all voted to approve HDI's emergency preparedness and planning exemptions. According to records, NRC chairman Christopher Hanson, along with commissioners Annie Caputo and David Wright, voted in September to approve the exemptions, based on the agency's evaluation of the reduced risks at the Indian Point site.
NRC commissioner Bradley Crowell did not approve the exemptions until October 23, after HDI announced it had moved Indian Point's fuel to dry storage. In comments on his vote, Crowell said that the Federal Emergency Management Agency, the Conference on Radiation Control Program Directors, and the state of New York all recommended that the NRC should require radiological emergency planning, including a 10-mile emergency zone, until all spent fuel is removed from the reactor's spent fuel pool and placed in dry storage.
"I support this approach, which would provide defense-in-depth to protect the public, while ensuring that FEMA will continue to play its vital role in assessing the adequacy of off-site emergency response plans at decommissioning nuclear power plants," Crowell said in his comments.