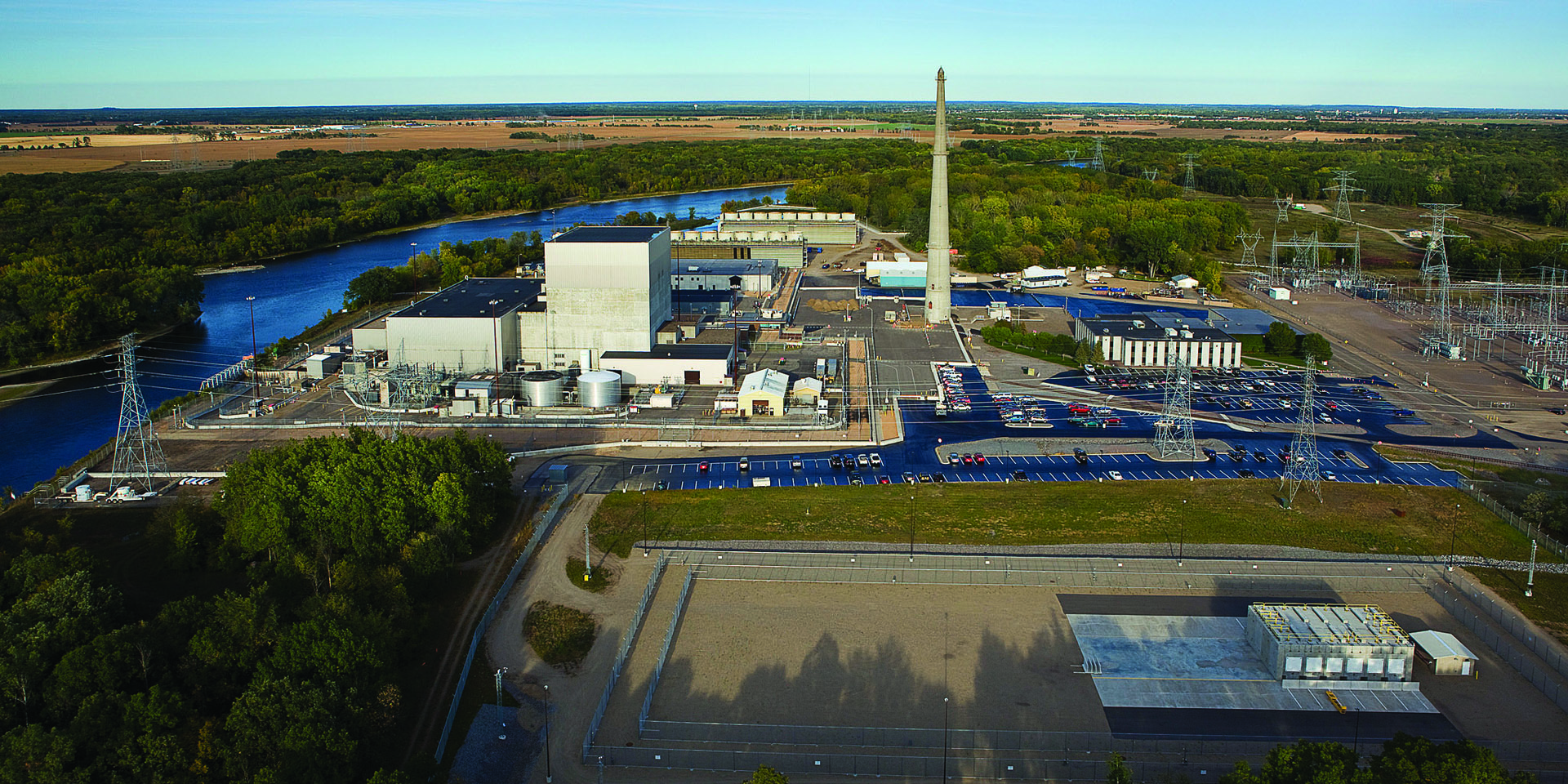 The Minnesota Public Utilities Commission (PUC) has approved Xcel Energy's request for a certificate of need to expand spent fuel storage at the utility's Monticello nuclear power plant.
The additional storage, according to the PUC, requires installation of a second concrete support pad and modular concrete storage system designed to hold 14 additional steel canisters.
Xcel had requested increased outdoor storage to accommodate its plan to extend Monticello's operational life by 10 years, to 2040.
The plant's current Nuclear Regulatory Commission operating license runs through September 8, 2030. Xcel submitted its Monticello subsequent license renewal application to the NRC on January 9 of this year and expects a decision from the agency in late 2024.
This February, Minnesota Gov. Tim Walz signed legislation mandating that 100 percent of the electricity generated or procured for use in Minnesota must be from zero-carbon resources by 2040.
Official words: "We thank the commission, Minnesota Department of Commerce, and other stakeholders for their careful review and recognition of the importance of the Monticello nuclear plant to our shared clean energy goals," said Chris Clark, president of Xcel Energy–Minnesota, North Dakota, and South Dakota. "Nuclear power is crucial to achieving those goals because of its unique combination of reliability, affordability, and zero emissions."
Shawn Hafen, site vice president of the Monticello plant, added that the go-ahead from the PUC "sends an important message to our coworkers about the important work they do to power our customers' lives."
In case you missed it: Xcel announced on August 18 that it would begin building an underground barrier wall along the edge of Monticello's boundary with the Mississippi River in response to the minor tritium leak at the plant that generated some overwrought concern from news outlets earlier this year (though not from us).
According to the utility, the barrier—600 feet long and 40 feet deep—will improve the plant's ability to manage groundwater flow and impede interaction between the river water and groundwater at the plant. Construction was to begin August 21 and take place primarily during daylight hours on normal working days, Xcel said.
"Constructing the barrier wall is another step the company is taking in its efforts to ensure that the small amount of tritium still present in the groundwater remains within the plant boundaries and can be safely recovered, stored, and reused on site," Xcel said in its announcement. "These additional efforts will help make the company's groundwater remediation efforts more effective."
Background: Located in Wright County, Minn., Monticello is a 671-MWe boiling water reactor that began commercial operation in 1971. The Monticello unit and Xcel's two 550-MWe pressurized water reactors at Prairie Island, Minnesota's other nuclear plant, provide more than 30 percent of the electricity used by the company's upper Midwest customers, according to Xcel. In 2022, the two plants produced nearly 14,700 GWh of energy, a record for the sites.