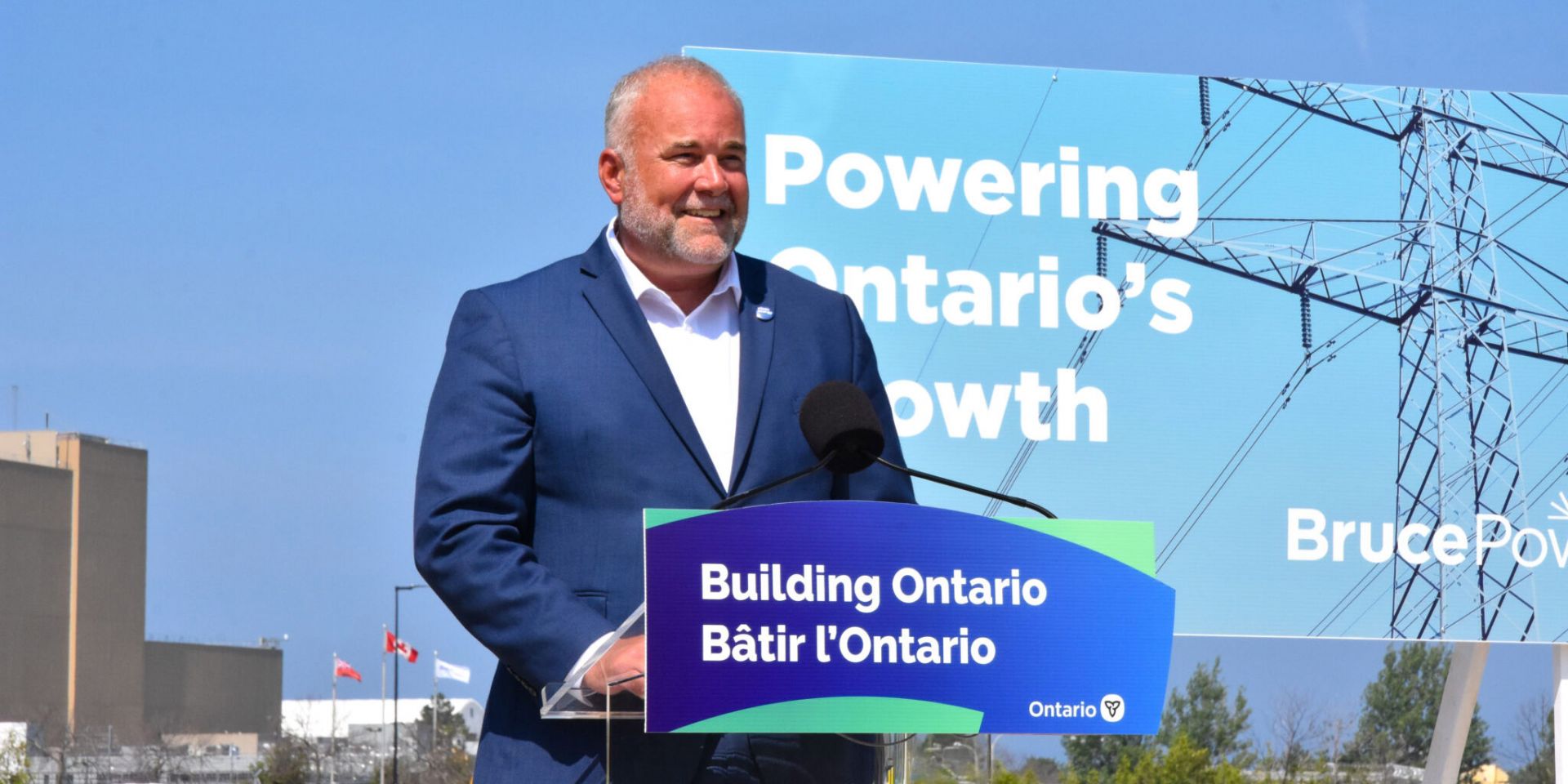 The government of Ontario announced Wednesday that it is starting predevelopment work with Bruce Power—operator of the eight-unit Bruce nuclear plant—to site the first large-scale nuclear build in Canada in more than thirty years.
Bruce Power will start community consultations and conduct the environmental assessment for federal approval to determine the feasibility of building up to 4,800 MW of new nuclear generation at the Bruce site, the government said.
Official words: "Our government's open-for-business approach has led to unprecedented investments across the province, from electric vehicles and battery manufacturing to critical minerals to green steel," Ontario's minister of energy Todd Smith stated. "With our plan already in place to meet demand this decade, we are starting the pre-predevelopment work to identify future generation options, including reliable, affordable and clean nuclear energy, that will power our province into the future."
Mike Rencheck, Bruce Power's president and chief executive officer, said his company is "ready to play an integral role in addressing the province's clean energy needs while supporting good jobs and economic prosperity for the future," adding, "We are advancing long-term planning and consultation activities to determine how the site can further contribute to Ontario's clean energy and economic development goals."
Expansion explained: According to the announcement, Ontario's electricity demand is rising for the first time since 2005. In a December 2022 report titled Pathways to Decarbonization, Ontario's Independent Electricity System Operator recommended the province begin planning, siting, and environmental assessment work for long-lead assets, including nuclear power, to meet increasing electricity demand in the 2030s and beyond, driven by strong economic growth, electrification, and population growth. The report forecast that in less than 30 years, Ontario may need to more than double its electricity generation capacity from 42,000 MW today to 88,000 MW in 2050. In addition, the report projected that an additional 17,800 MW of nuclear power could be required to meet that increased demand.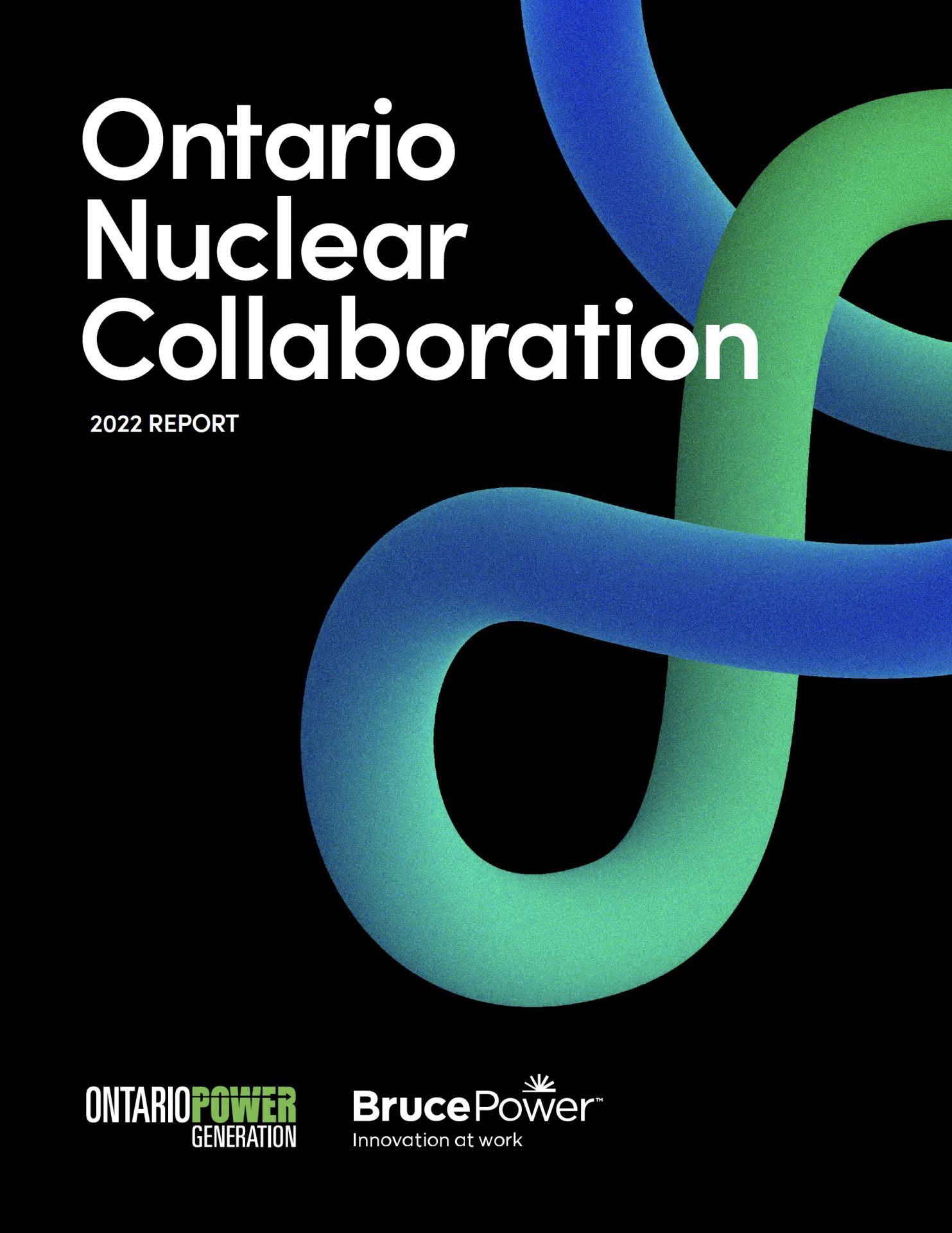 In case you missed it: On June 29, Bruce Power and Ontario Power Generation—owner and operator of the four-unit Darlington and six-unit Pickering nuclear facilities—released Ontario Nuclear Collaboration, a joint report outlining how the two utilities are working together to refurbish the Bruce and Darlington reactors by sharing lessons, resources, tooling, and equipment. According to the report, the collaboration "has resulted in many efficiencies, reduced costs, limited execution risks, and ensured projects are completed safely, with quality, on time and on budget."
OPG president and CEO Ken Hartwick commented, "Ontario is fortunate to have one of the world's cleanest electricity grids thanks to nuclear and hydro. Refurbishing these two stations, and hopefully Pickering Nuclear as well, will go a long way toward ensuring a strong, clean, prosperous future. Collaboration is key in the nuclear power industry. Our commitment to sharing lessons learned, innovations, and ensuring knowledge transfer has proven our ability to complete large, complex projects on or ahead of plan for the safe and reliable operation of both stations for decades to come."