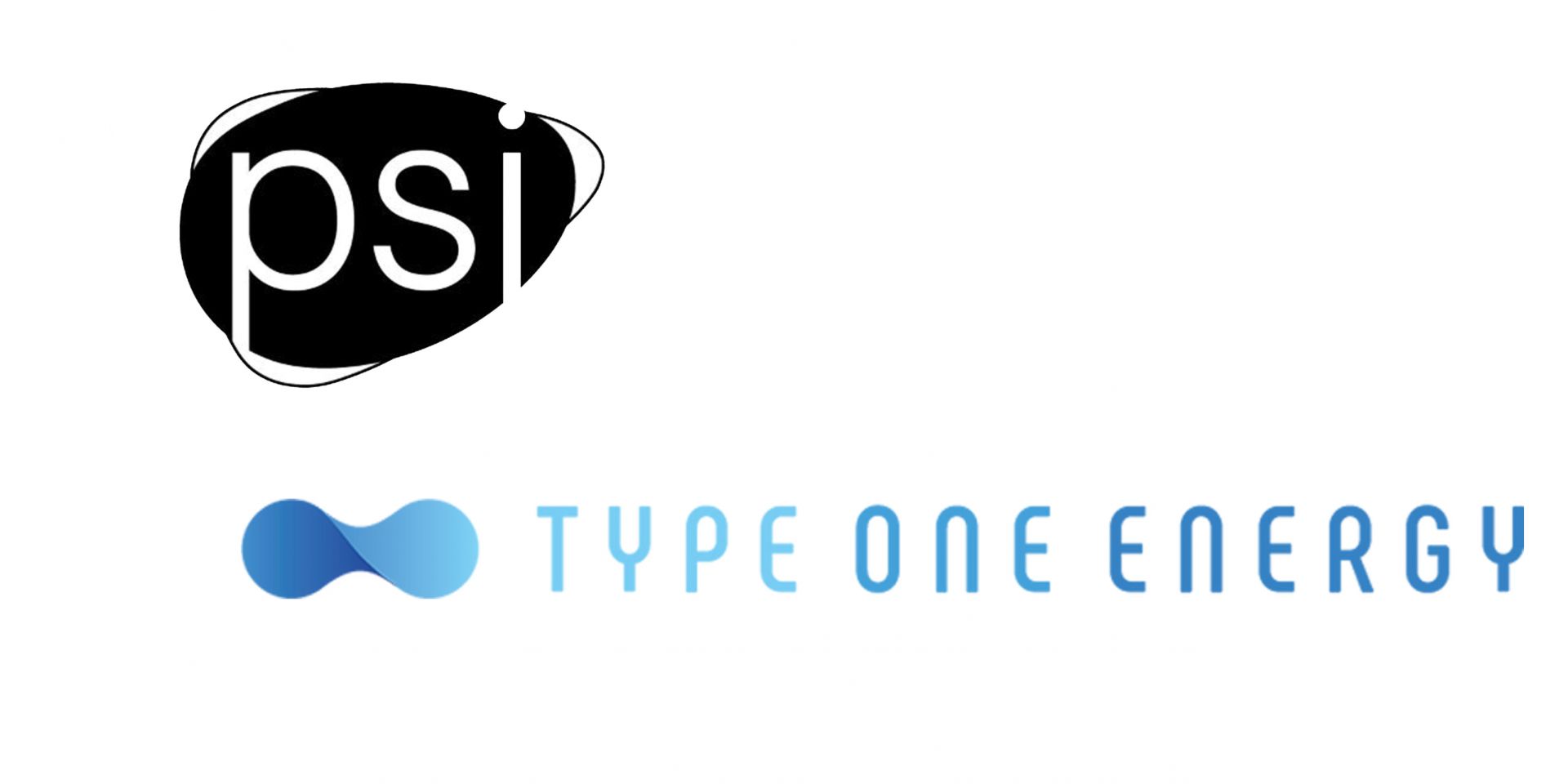 Princeton Stellarators Inc. (PSI) and Type One Energy Group are two of the eight fusion developers selected by the Department of Energy in late May to receive a total of $46 million in funding to kick off a public-private Milestone-Based Fusion Development Program aimed at developing fusion pilot plant designs and resolving related scientific and technological challenges within five to 10 years. The DOE's selections cover an array of plasma confinement concepts, including the magnetic confinement stellarators being developed by PSI and Type One more than 70 years after the stellarator was first envisioned.
Nuclear Newswire previously took a close look at two of the DOE's picks: Realta Fusion and Zap Energy ("innovative concept") and Focused Energy and Xcimer Energy (inertial fusion). Here, we'll examine how PSI and Type One are engineering solutions to the fusion plasma confinement challenge. Both companies are benefiting from recent advances in computing power and high-temperature superconducting (HTS) magnets. It's in plans for design, manufacturing, assembly, and control of their stellarators that they differ.
Magnets with a twist: If a conventional tokamak can be likened to a donut, then the modern stellarator is a cruller—a toroid with a twist. The design and placement of coiled electromagnets that confine the plasma in a stellarator—which like tokamaks can take advantage of recent developments in HTS magnet technology—are carefully arranged to confine a steady-state ring of plasma without the need for further confinement from a pulsed current run through the plasma, as in a tokamak.
Both PSI and Type One are tapping into decades of stellarator research and development. Lyman Spitzer Jr. first proposed a stellarator device in 1951, and work began at what is now Princeton Plasma Physics Laboratory, managed by Princeton University. In the early 1980s, Allen Boozer of PPPL and Jürgen Nührenberg of the Max Planck Institute of Plasma Physics (IPP) in Germany, determined that 3D nonplanar electromagnets could be used to generate contoured magnetic fields and stabilize stellarator magnetic fields.
The Wendelstein 7-X (W7-X), located at IPP, first produced a plasma in December 2015 and is currently the world's largest stellarator fusion machine. The objective behind W7-X, according to IPP, was to investigate the suitability of its modular superconducting coils for a steady-state fusion power plant.
PSI and Type One have distinct stellarator research pedigrees and future plans. Princeton Stellarators—located in Princeton, N.J., the home of PPPL—was spun off from the lab in 2022; extensive work in both stellarator and tokamak fusion R&D continues at PPPL. Type One Energy, centrally located in Madison, Wis., near the University of Wisconsin–Madison, houses the Helically Symmetric Experiment (HSX), the world's only modular coil stellarator optimized for quasi-helical symmetry. Type One was spun out from the university in 2019.
Both stellarator concepts have received support from the DOE's Office of Science, including through ARPA-E's BETHE (Advanced Research Projects Agency–Energy's Breakthroughs Enabling Thermonuclear-Fusion Energy) program. In 2020, PPPL was awarded $3 million for a project titled "Stellarator Simplification using Permanent Magnets" (conducted before PSI was founded), and Type One received more than $2.4 million for work on a demo-scale HTS stellarator magnet with metal 3D-printed assemblies, done in collaboration with the MIT Plasma Fusion Science Center and UW–Madison. More recently, both PSI and Type One received INFUSE (Innovation Network for Fusion Energy) awards in January 2023: PSI received two awards focused on stellarator plasma physics modeling with PPPL, and Type One received one award to work with Oak Ridge National Laboratory to qualify materials for fusion applications for use with additive manufacturing (Type One also received an INFUSE award in 2020).
PSI wants to "reinvent the stellarator": Princeton Stellarators announced its Milestone award in a June 1 press release and declared on LinkedIn that "We've reinvented the stellarator using a proprietary architecture leveraging computer-controlled arrays of planar coils that eliminates the complex modular magnets required in all other proposed stellarator designs, making systems more practical than previously imagined."
PPPL researchers experimented with other magnet concepts before PSI was founded. Those earlier concepts included the ARPA-E-funded investigation of rare-earth permanent magnets (aided by flat, planar coiled magnets) as the primary confinement tool in place of 3D coiled superconducting magnets. While PSI does not plan to use permanent magnets in its stellarator design, it will use flat, planar, HTS electromagnet coils rather than 3D coils, and control the magnetic field by varying the current in the coils.
According to a June 2 article published by PPPL, "The [Milestone] award will help PSI refine the use of straight electromagnets in stellarators, the twisty fusion facility concept originated in the 1950s at PPPL by its founder, Lyman Spitzer. While stellarators typically require magnets with complex twisted shapes, simpler straight magnets could make the design and construction of the facilities more efficient."
David Gates, who worked at PPPL for more than 25 years, is now PSI's chief technology officer and the principal investigator named under the DOE award. The PPPL article quotes Gates as saying, "We've reinvented the stellarator with no more wiggly coils. The basic idea is that we can replace twisting coils with flat coils with varied current in them. So, we've taken the complexity out of the coils and put it into the control system." He added, "It's inspired by the permanent magnet idea that we were working on."
Type One turns to advanced manufacturing: Type One Energy Group welcomed the news of its selection for the Milestone program with a LinkedIn post: "We are proud to be among the fusion companies selected for the Milestone-Based Fusion Development program. . . . Improvements in stellarator fusion performance and plasma science, as well as innovations in high-temperature superconducting (HTS) magnet technology and advanced manufacturing, make stellarator commercialization a priority for achieving net-zero goals by 2050."
On its website, Type One points to "three transformational capabilities" that would make its design cost-competitive:
Optimization—"advancements in analytical theory, supercomputing, and sophisticated codes."
HTS magnets—"can carry over 200 times the current carrying capacity of copper wires for a more compact stellarator."
Advanced manufacturing—"with hybrid in situ additive-subtractive manufacturing."
ARPA-E's description of Type One's recent BETHE project describes the challenges that the company hopes to address with those technologies. "Stellarators have been expensive and time consuming to build. Their large and complex electromagnets need to be shaped, supported, and positioned with precision. . . . This project will reduce the highest initial risks of building a nonplanar HTS magnet by demonstrating whether HTS cable windings for an actual stellarator design maintain the needed tolerances and superconducting-current properties with three-dimensional bend radii as low as 10 cm. Success in this project will allow follow-on efforts to build a prototype nonplanar HTS magnet coil to enable a stellarator development path to lower-cost fusion energy."
In March, Type One announced the close of "an oversubscribed $29 million financing round" and the selection of Christofer Mowry (formerly of General Fusion) as chief executive officer. David Anderson, a professor at the University of Wisconsin–Madison and a cofounder of Type One, worked on the design, assembly, and operation of HSX with German theorists who had developed the concept of a quasi-helically symmetric stellarator. Anderson is now Type One's chief systems engineer and the principal investigator named in the DOE award.
Type One has planned a "path to commercialization" it calls the "FusionDirect" technology program. The next step is "Starblazer"—a high-field, turbulence-optimized stellarator the company is developing as a commercial fusion pilot plant design. In parallel with Starblazer, Type One reports it will develop a "risk-reduction platform" over the next several years as a testbed to validate pilot plant engineering design choices and confirm its stellarator plasma physics models and simulations.
Look for more: Newswire is offering expanded coverage of the DOE's picks for the milestone fusion program. Look for coverage of companies using "innovative" confinement concepts (Realta Fusion and Zap Energy), inertial confinement (Focused Energy and Xcimer Energy), and tokamaks (Commonwealth Fusion Systems and Tokamak Energy).