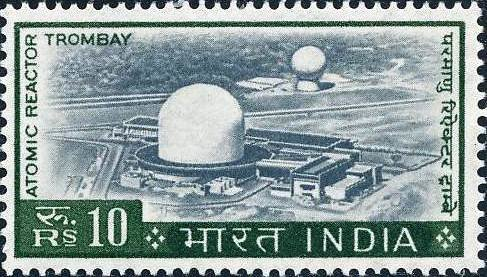 Reuters has reported that India is considering the recommendation of a government panel to overturn the nation's ban on foreign investment in the domestic nuclear energy industry. The panel—established by think tank Niti Aayog, which is headed by Indian prime minister Narendra Modi—also recommended that policies be revised to allow for greater participation by private Indian companies in the nuclear energy industry, which is currently dominated by the Nuclear Power Corporation of India and Bharatiya Nabhikiya Vidyut Nigam, both of which are wholly owned by the government of India. The panel made these recommendations, according to Reuters, so that "both domestic and foreign private companies can complement nuclear power generation by public companies."
Replacing coal with SMRs: Nuclear energy currently accounts for only about 3 percent of India's electricity, but government officials have stated that they want to increase this proportion, mainly by replacing coal-fired power plants with small modular reactors. Reuters reports that India's Department of Atomic Energy has "held closed-door consultations with domestic and global industry players who showed significant interest" in participating in SMR development in the country.
Previous interest: Because India's foreign investment policies, as well as the country's Atomic Energy Act of 1962, have not previously permitted foreign investment in India's nuclear sector, several offers from international companies have been rebuffed over the years. Among those that had expressed previous interest in nuclear collaboration are, according to Reuters, U.S.-based Westinghouse Electric, U.S.-Japanese GE-Hitachi, France-based EDF, and Russia's Rosatom.
No comment: According to Reuters, Prime Minister Modi will evaluate the panel's recommendations after the report is officially submitted to his office, but no timeline for a response has been given. Reuters reached out to the Department of Atomic Energy and Niti Aayog, neither of which responded to requests for comments.