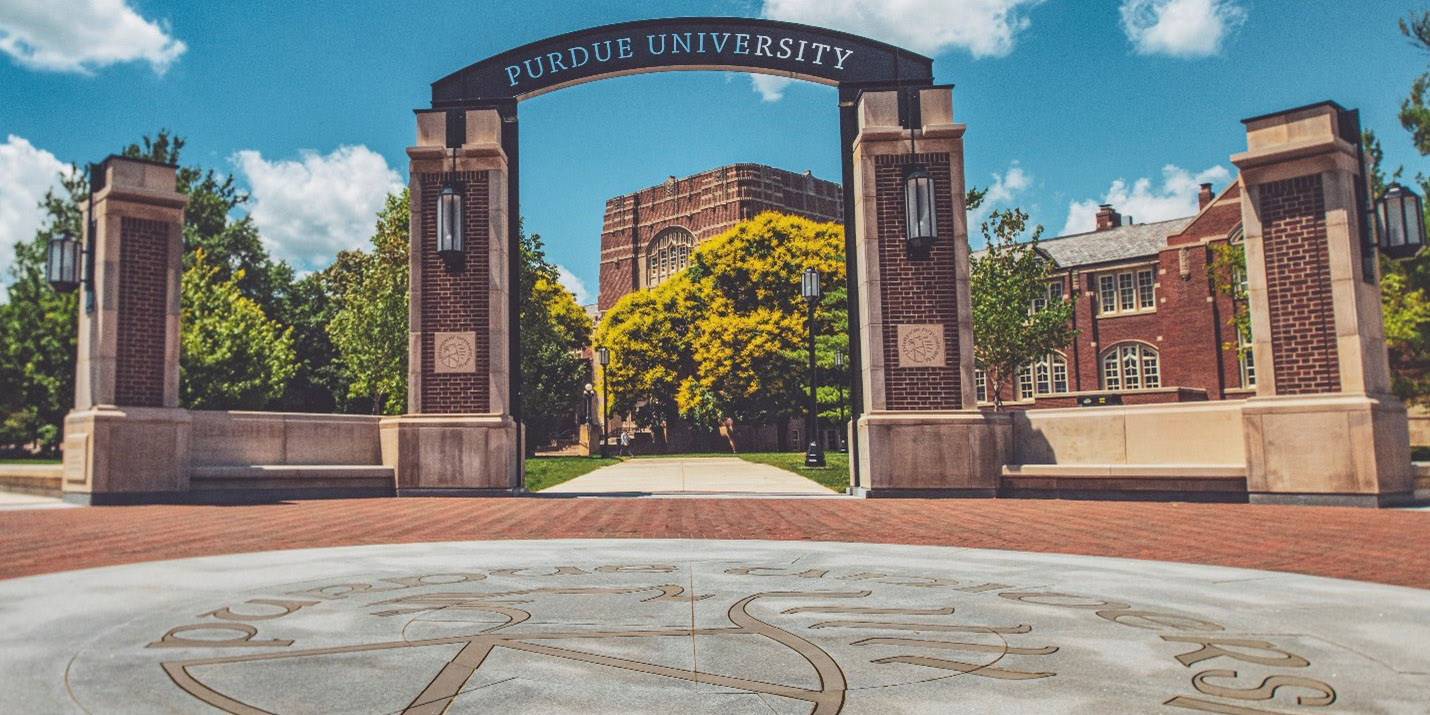 Purdue University and Duke Energy released an interim report on May 10 that documents the first year of an ongoing feasibility study, first announced in April 2022, that could help bring nuclear power to the state of Indiana. No technology has been selected and no decision to build a new nuclear plant has been made at Purdue University or elsewhere in the state, but in the Small Modular Reactor and Advanced Reactor Feasibility Study Interim Report the study participants conclude that "small modular reactors and advanced reactors are a viable option that warrant continued exploration to meet the future carbon-free energy needs of Purdue University and Duke Energy Indiana."
Boilermakers might need new boilers: Purdue's campus hosts the Wade Utility Plant, a combined heat and power plant with three natural gas boilers and one coal boiler. An on-campus power reactor to take its place is not in the cards, however. The interim report states that "the study determined that on-campus sites are not feasible for the location of SMR or AR technology, primarily due to space availability, flooding, ground liquefaction concerns, and proximity to the airport." On the other hand, near-campus sites—near enough to provide steam to campus—"could be suitable for advanced nuclear technology."
Remote sites could provide electricity both to the campus and to other consumers in the state but would not allow for steam delivery to campus. If a remote site is chosen, "Purdue would need to transition to electric boilers and chillers and contract with Duke Energy Indiana in order to use carbon-free electricity."
Purdue University president Mung Chiang said, "The persistent collaboration among Duke Energy, Purdue University, and world-renowned energy and policy experts demonstrates the critical importance of this exploration into advanced nuclear energy and what it could mean not only for our campus, but also the community, state, and nation. Our early findings show that advanced nuclear technology presents a potential path to zero emissions for our university, and we intend to continue our teamwork with Duke Energy in the next phase of the study."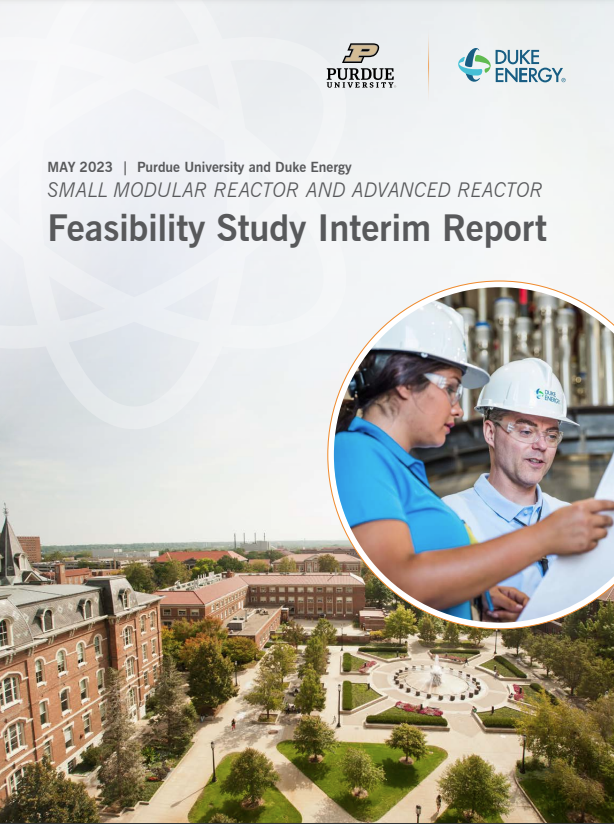 Duke Energy's role: Duke Energy operates 11 nuclear power reactors in the southeastern United States. So why embark on a feasibility study with an Indiana university?
Duke Energy Indiana, a subsidiary of Duke Energy, provides about 6,300 MW of owned electric capacity to about 890,000 customers in the state, making it Indiana's largest electric supplier. The electricity and steam requirements of Purdue's West Lafayette campus are met by both on-campus generation and purchases from Duke Energy. Purdue currently generates about 50 percent of its electricity and 60 percent of its steam on campus.
"To reach a clean, carbon-free future, we need to explore a broad range of technologies, including advanced nuclear," said Duke Energy Indiana president Stan Pinegar. "We need to study this and other options further, and this report starts a conversation about how we might transition to carbon-free power that can operate on demand in concert with renewable energy, such as solar and wind."
Next steps: The interim report includes a set of recommended next steps to prepare for a potential—and potentially lengthy—planning, siting, permitting, and licensing process. Those recommendations are summarized under three objectives: advocate for state and federal policy and funding needs; engage stakeholders; and conduct cost and economic studies, site evaluations, and additional technology assessments.
The interim report recommends additional state policy support for initial planning and development activities for "first movers" considering nuclear power builds, as well as state tax credits.