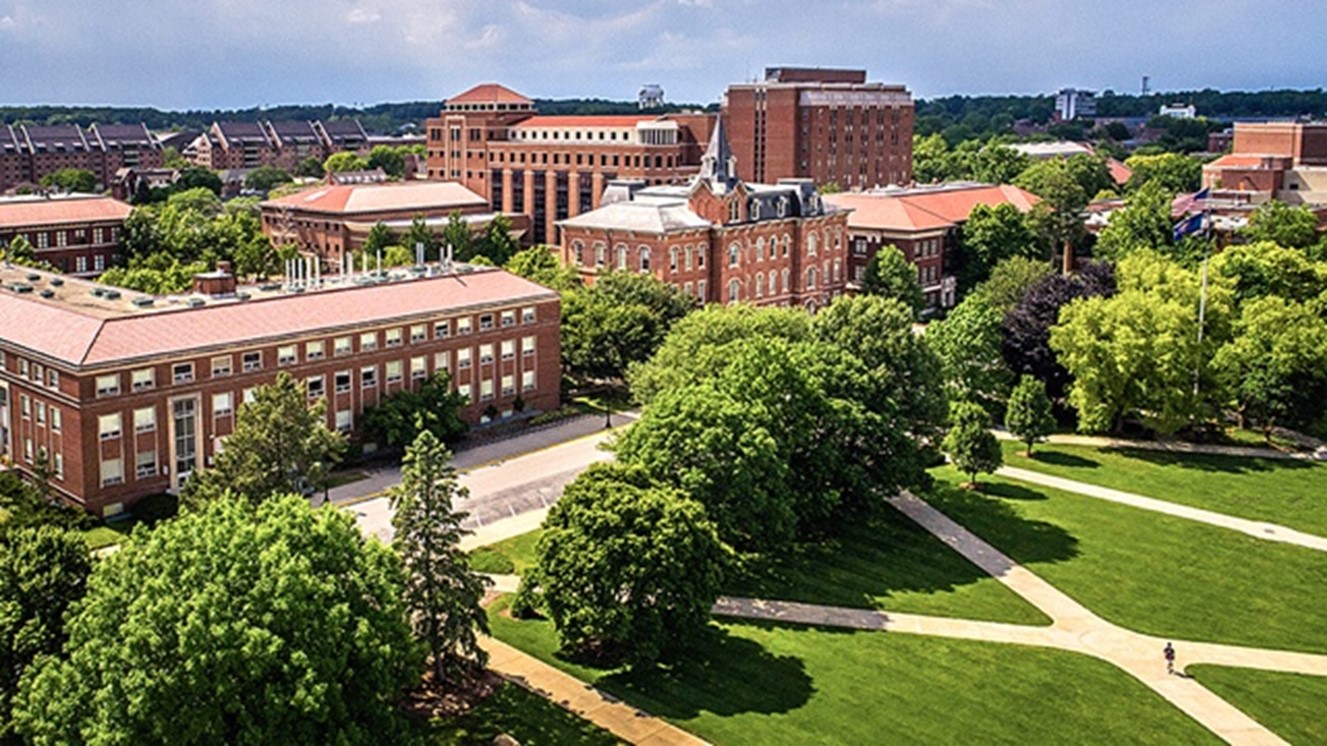 Purdue University and Duke Energy have announced that they plan to jointly explore the feasibility of using advanced nuclear energy to meet the university's long-term energy needs, "a move that may be unprecedented for a college campus." A small modular reactor could meet the current and future needs for Purdue's West Lafayette, Ind., campus, as well as provide excess power to the state's electric grid, according to a joint press release.
Uniquely qualified: Purdue currently receives power from the on-campus Wade Utility Plant, which has natural gas and coal boilers that generate steam is a combined heat and power system that uses steam to provide heat and electricity, and chilled water to cool facilities. A new Duke Energy plant on campus also provides thermal energy in the form of steam. Purdue purchases about half of its electricity from Duke.
The school is interested in exploring SMR technology to help meet its long-term energy needs. School officials said that Purdue is "uniquely qualified" to evaluate the use of SMRs, because it is "home to one of the nation's top nuclear engineering programs and a national leader in energy innovation that is scalable and sustainable."
Enough promise: Purdue University president Mitch Daniels said, "No other option holds as much potential to provide reliable, adequate electric power with zero carbon emissions. Innovation and new ideas are at the core of what we do at Purdue, and that includes searching for ways to minimize the use of fossil fuels while still providing carbon-free, reliable, and affordable energy. We see enough promise in these new technologies to undertake an exploration of their practicality, and few places are better positioned to do it."
Stan Pinegar, president of Duke Energy Indiana, noted that Duke Energy, headquartered in Charlotte, North Carolina, has more than 50 years of experience with safe, reliable operations. "We can share that experience with one of America's premiere engineering schools to see what this technology could do for its campus, as well as the state," he said.
Master plan: The exploration of SMR use on campus, including a series of meetings and joint studies, was expected to begin shortly. The SMR initiative is part of Purdue's Physical Facilities Sustainability Master Plan, launched in April 2020.