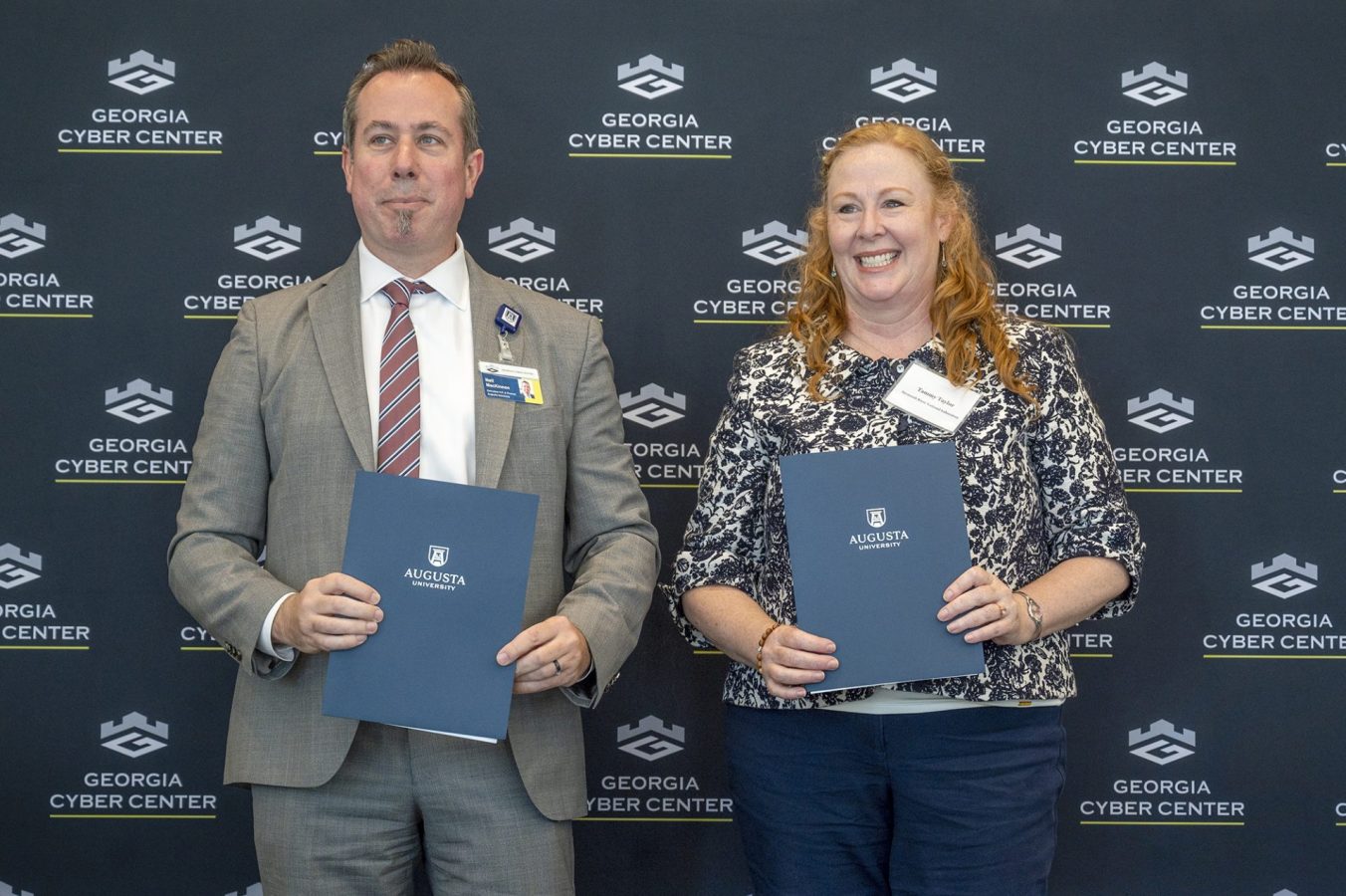 Savannah River National Laboratory and Augusta University have announced a new agreement that formalizes a long-standing partnership and expands on a shared mission to address global security issues.
Leadership from both institutions, along with faculty, staff, and students from Augusta's School of Computer and Cyber Sciences and College of Science and Mathematics, marked the partnership during an official signing event May 1 at the university's Georgia Cyber Center.
"Through this agreement, we will enhance the educational experience of Augusta University students, bolster the pipeline for new SRNL employees, and create opportunities for SRNL employees to expand their knowledge and capabilities by mentoring and collaborating with Augusta University faculty, staff, and students," said Tammy Taylor, SRNL associate lab director of global security.
The two institutions have collaborated in numerous ways over the years, from student internships and research projects to more long-term alliances in cyber research.
Areas of interest: The partnership will focus on three areas the institutions said are crucial to regional, national, and global security: education and workforce development, collaborative research and technology development, and efforts to influence global security issues.
The new partnership's initial research projects will focus on cybersecurity, cyberphysical systems, data analytics and mathematical modeling, augmented and virtual reality, and quantum cryptography.
He said it: "Our partnership will help Augusta University students get more experience in fields that support SRNL's mission," said Neil MacKinnon, Augusta University provost and executive vice president of academic affairs. "We're also hoping to create more opportunities for SRNL employees to learn and grow by working with AU faculty, staff, and students. Through this partnership, we aim to create a vital pipeline to educate and train the next generation as we advance the mission of global security."