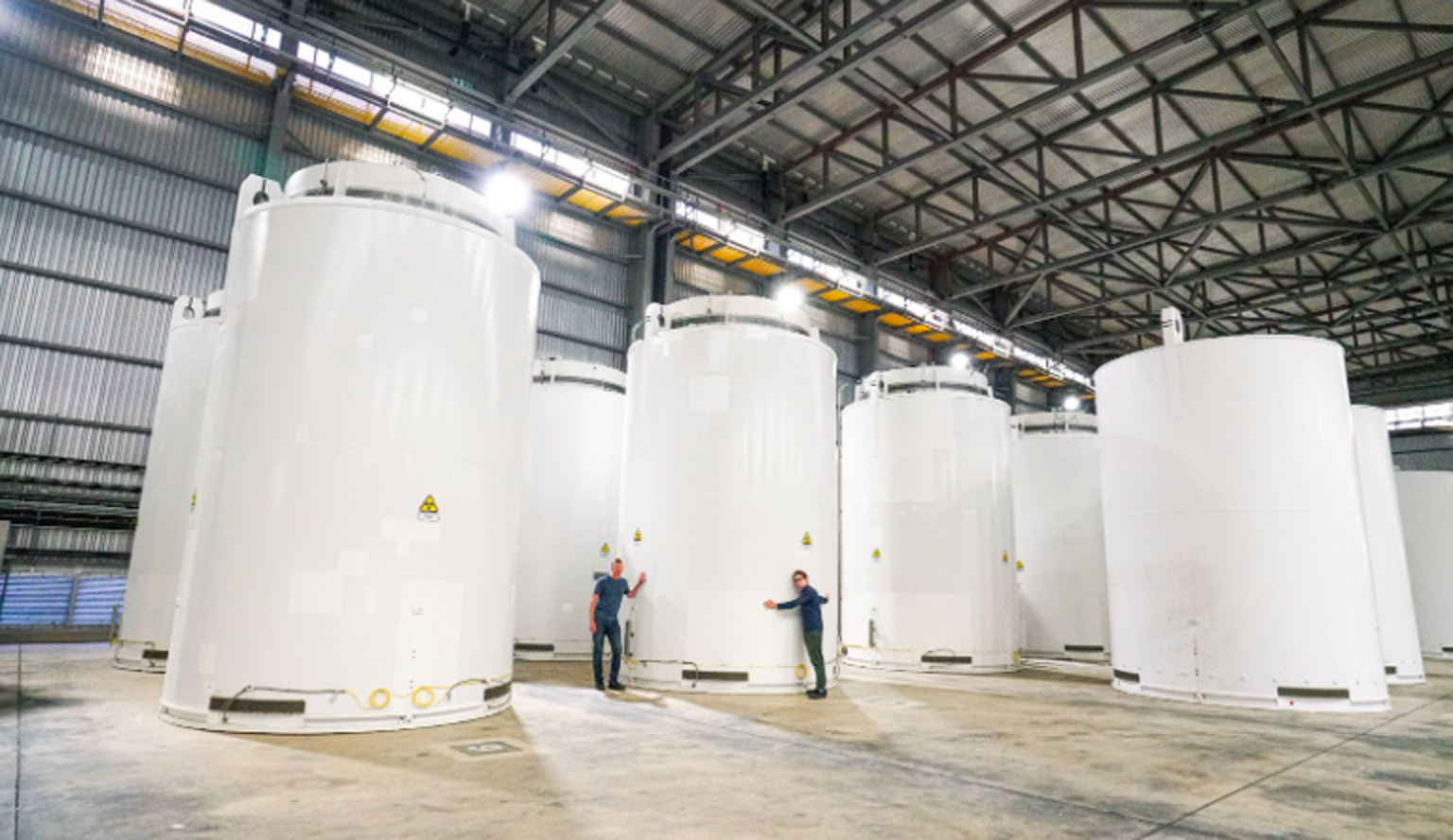 A new report from the environmental advocacy group RePlanet makes the case for recycling used nuclear fuel for use in advanced power reactors. According to the report, What a Waste: How fast-fission power can provide clean energy from nuclear waste, by using current inventories of used fuel and depleted uranium stocks in Europe and the United Kingdom, fast breeder reactors could generate between 600 and 1,000 years of carbon-free electricity for the entire European Union.
"Using this fuel in a new generation of fast-neutron reactors would eliminate it as a 'waste' concern via a carbon-free waste-to-energy process," the report states. "Most of the remaining leftover fission products would return to a level of radioactivity comparable to the original uranium ore within 200–300 years."
Untapped energy: Climate writer Mark Lynas, the report's lead author, argues that calling irradiated nuclear fuel "waste" is the wrong approach, given that more than 90 percent of the fissionable energy remains unused and that the potential of recycling spent fuel for advanced nuclear reactors means that nuclear waste is a "solved problem."
RePlanet is calling on climate and environmental groups to end their opposition to nuclear energy and support the development of fast reactors to not just to produce carbon-free power but to eliminate existing stockpiles of long-lived nuclear waste.
Watch the video: RePlanet members Joel Scott-Hawkes and Mark Lynas explain why spent nuclear fuel is not nuclear waste in this video.