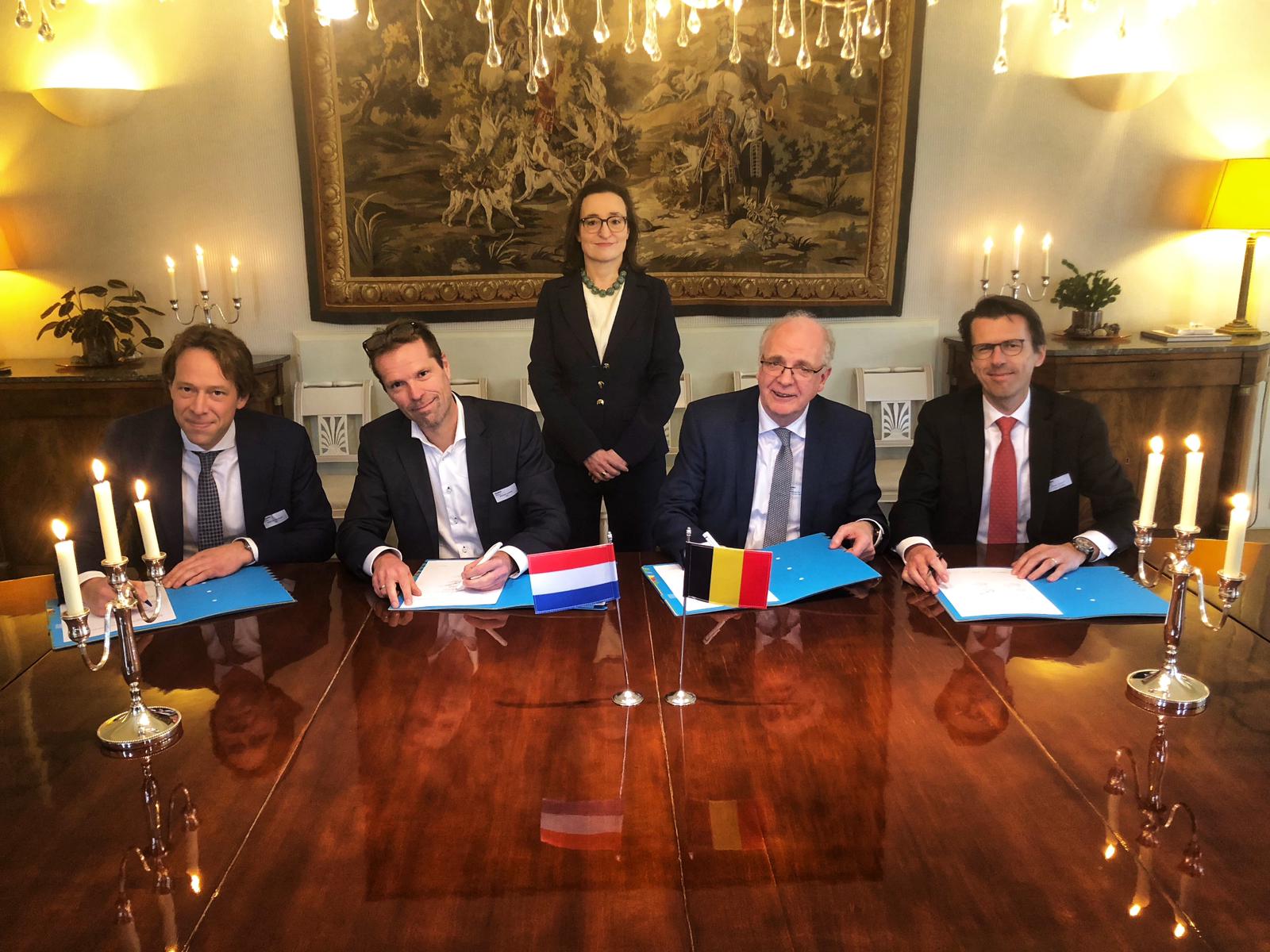 Belgium-based engineering firm Tractebel and the Netherlands' NRG Pallas have signed a memorandum of understanding to provide engineering services in support of new reactor construction at the Borssele nuclear power plant, located near the village of Borssele in the Dutch province of Zeeland.
Borssele is the Netherlands' sole nuclear power facility, housing one 482-MWe pressurized water reactor that entered commercial operation in October 1973.
The MOU signing ceremony was held March 17 at the Belgian embassy in The Hague, on the sidelines of the Belgium-Netherlands Nuclear Summit.
Signers' language: "Joining forces with major Dutch nuclear players will give our company the opportunity to contribute further to nuclear new-build initiatives in the country," stated Denis Dumont, Tractebel's chief global nuclear officer. "We are convinced that summoning our multidisciplinary expertise with NRG Pallas's skills and extensive local market knowledge will be key to successfully delivering new nuclear projects in the Netherlands."
Bertholt Leeftink, NRG Pallas's chief executive officer, added, "Together, with our competences in nuclear consultancy and our experience as a project management organization, Tractebel and NRG Pallas form a complete set of capabilities. From the initial feasibility study towards contract management and operational readiness, Tractebel and NRG Pallas possess a full capacity to facilitate the ambitious plan of the Dutch government."
Context: In September 2020, the Dutch government released a report concluding that nuclear energy could play an important role in the Netherlands' future energy mix. The following year, a new coalition government issued a 2021-2025 energy policy document calling for the construction of two power reactors—with €500 million (about $542 million) earmarked for the effort through 2025—as well as life extension for Borssele beyond its scheduled 2033 closure date.
And on December 9 of last year, the government announced the selection of Borssele as its "preferred location" for two additional Generation III+ reactors. The units would have a capacity range of 1,000–1,650 MW and provide 9–13 percent of the country's electricity production in 2035, the projected year of the reactors' completion.