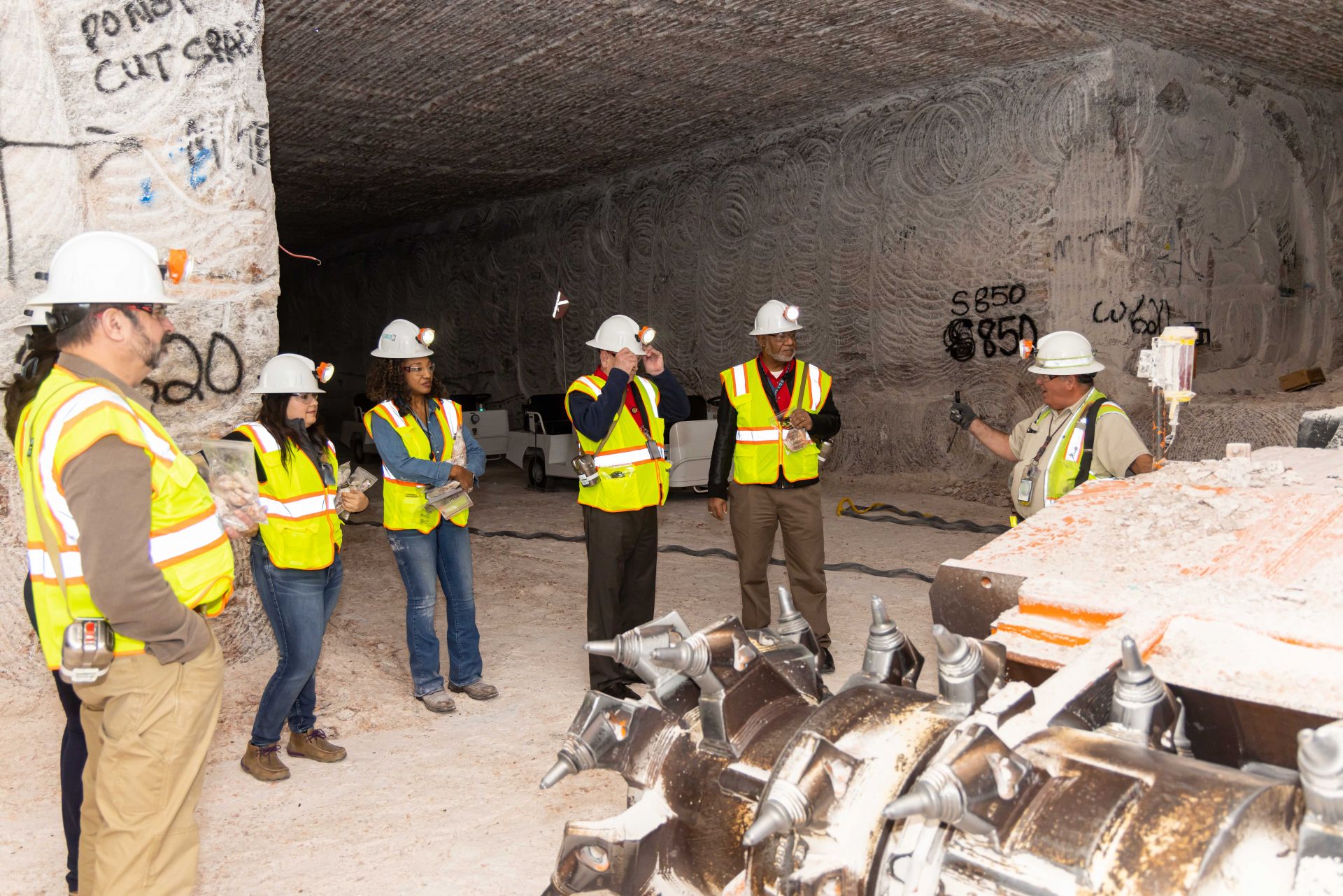 Two Department of Energy sites recently announced training partnerships with local technical and community colleges designed to offer students hands-on work experience while building a workforce pipeline to waste management jobs.
The announcements come as the DOE looks to fill a constrained workforce at its cleanup sites, where much of the work is expected to shift from remediation and demolition projects to the treatment of liquid radioactive waste, which will require 24/7 operations.
Savannah River: The Savannah River Site's liquid waste contractor, Savannah River Mission Completion (SRMC), announced on March 9 that it has established a new partnership with South Carolina's Orangeburg-Calhoun Technical College to train students for critical roles while continuing their education.
The pilot year of the co-op program is specifically for electrical and instrumentation mechanics, a role necessary for maintaining and repairing equipment that support liquid waste facilities.
During the program, students are enrolled in school while working full time at SRMC, consisting of parent company BWX Technologies and partners Amentum and Fluor. Even though the students are not taking classes, they are able to earn credits required for graduation. Students' tenure at SRMC also allows them the opportunity to be mentored one-on-one by employees who have extensive experience, the company said.
"This new partnership with Orangeburg-Calhoun Technical College is a step in the right direction for filling vital roles in the liquid waste program," said Dave Olson, SRMC president and program manager. "The combination of education and on-site experience will equip students for their careers while providing SRMC with potential job candidates. Graduates of technical colleges are integral to moving our mission forward."
WIPP: On March 8, the Waste Isolation Pilot Plant in New Mexico announced it has begun a partnership with Southeast New Mexico College (SENMC), located in Carlsbad, on a training program that is intended to provide qualified job applicants to the WIPP repository for defense-related transuranic waste for years to come.
WIPP is currently undertaking a pair of multimillion-dollar infrastructure projects aimed at improving overall repository operations, including the completion of a new utility shaft to the underground and the construction of the new safety significant confinement ventilation system.
As part of the development of the training program, SENMC vice president of workforce development Monty Harris, along with several staff from the college, recently visited the WIPP site, where the group saw hoist operators, waste handlers, miner operators, and underground operations personnel. Visiting the WIPP site gave the team the chance to talk with employees to gain a better understanding of the work they do and what is expected of them on the job.
It is anticipated that the training program will allow participants to earn an academic certificate or a two-year degree or to potentially transfer to a four-year degree program and beyond. This will give participants not only the opportunity to acquire entry-level credentials but to advance their career within their organization.
"This big-picture view can encourage completion and advancement by showing what is possible with current achievements and the requirements for the next step," Harris said.